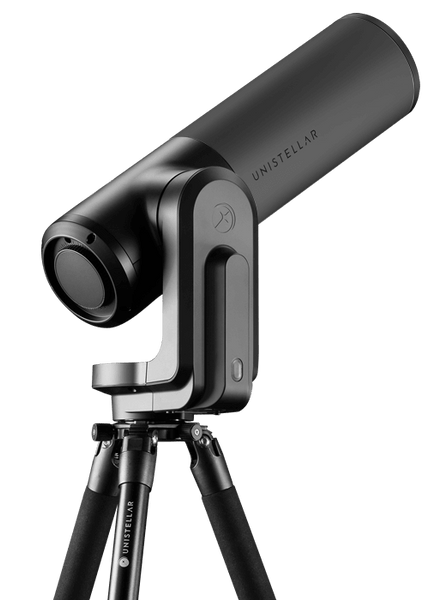 $1,749.95 CAD
Save: $1,249.05
Free Shipping Available
Free Shipping
On Special Products
At All-Star Telescope we try to make it as easy as possible to get the products you love! Sometimes that means we can offer free shipping for select products in our store.
Any product labelled with 'Free Shipping Available' means that when ordered by iteself or with other 'Free Shipping Available' products we are proud to ship it to you free of charge.
When you checkout you should see an option for free shipping available to you. If not please don't hesitate to reach out.
587-336-6621
info@all-startelescope.com
Free Shipping Minimum Purchase
Often free shipping requires a minimum purchase of $500 or more, but this can change from offer to offer. Also note, that free shipping usually does not apply to oversize items like telescopes.
Free Expert Support
Why Purchase from All-Star Telescope?
Stress Free, Secure Shopping
Product Description
Open Box Comes With Full Warranty
We've opened them up to display them - these are new, unused, un-sold scopes. 
This item is just the telescope without a backpack.
Discover the thrill of outer space with the Unistellar eQuinox
With the eVscope eQuinox-the world's newest, most powerful digital telescope-you can enjoy the beauty of deep space, protect the planet against near-earth asteroids, conduct hands-on science, and so much more. All with one smart, fast, portable, connected device.
No advanced training is required to begin your eQuinox outer space adventure. Novices and pros alike can grow their space discoveries and science skills, using one powerful, portable smart device.
Experience the beauty of outer space
Thanks to live light accumulation, the eVscope eQuinox reveals in seconds galaxies, nebulae, comets, and much more in unparalleled crisp and colourful details.
The eVscope eQuinox is also a smart, dynamic scientific tool. Starting on day 1, you can conduct valuable space science with astronomers from the SETI Institute and other institutions. Protect Earth by detecting a hazardous asteroid. Discover and confirm the existence of a hot Jupiter around a distant star. Uncover the mysteries of a comet or supernova.
As part of the Unistellar Network, eQuinox users get to exchange in dialogue with professional astronomers and space aficionados. Hear about projections, plan observations, get help capturing a target, and receive actionable tips for collecting and submitting data. Learn about light curves and data modelling, have your observations confirmed, and see your data put into action through charts, visuals and 3D prints.
eVscope eQuinox, an unmatched mix of speed, convenience and power.
With the eVscope eQuinox, discovering and exploring outer space can fit into your busy schedule, even from a balcony in the city.
The eQuinox can be set up in a few seconds, and, within minutes, you can explore numerous deep-space objects. Observe and navigate space using any smartphone or tablet (even if your device is outside, while you enjoy the cosy comforts of home). Easily share your experience with others: Up to 10 people at once can observe space while their smartphone or tablet is connected to the eQuinox.
Discover the eVscope eQuinox
Enhanced Vision - 100x more powerful than a regular telescope
Enhanced Vision is patented proprietary technology that allows a live observation of faint objects thanks to the live accumulation of the light we receive from them. Galaxies, nebulae and comets finally become visible, colourful and detailed.
Depending on observing conditions (light pollution, moon phase, weather, etc'¦) and the objects you are pointing, it can take from a few seconds to several tens of seconds for you to start seeing the beautiful colours and shapes of galaxies and nebulae normally invisible, even through the eyepiece of a large conventional telescope.
Autonomous Field Detection - smartest, most accurate autonomous pointing-and-tracking software in its class
The eVscope eQuinox ensures more time exploring space and less time setting up or calibrating. Our system instantly recognizes the objects in its field of view by comparing what it sees with a coordinates database of tens of millions of stars. This allows the eQuinox automated tracking and pointing system to be extremely accurate and easy to use, making it by far the most user-friendly telescope on the market.
Autonomous Field Detection also allows it to inform you about what you are observing (distance from the Earth, etc.).
Smart Light Pollution Reduction - urban space-lovers to finally enjoy astronomy.
Light pollution renders celestial objects invisible to the human eye and conventional '˜direct-view' telescopes, because the human brain cannot filter, process and prioritize light sources. Even cameras and computers are challenged by light pollution, which creates "noise" on images, blurs objects and distorts shapes. It can be challenging or impossible to create crisp, beautiful images when you are faced with light pollution.
Unistellar's proprietary software mitigates the impact of light pollution and allows for distant objects to be observed in crisp detail, even from bright inner-city environments. For each observation, Unistellar's technology swiftly identifies background light, then automatically filters and removes this unwanted light, delivering the best possible image parameters and results. Users benefit from more precise images with better contrasts and colours, regardless of the level of brightness of the sky (urban light pollution, moonlight).
Citizen Science - Conduct Space Science with Your Unistellar Crew
The Unistellar Network is the first global community of citizen astronomers, 5 000 strong and counting. With every new user comes a new citizen scientist, fuelling Unistellar's evermore powerful global array of connected telescopes, each capable of delivering scientifically valuable observations. Partnership with the SETI Institute.
A dedicated app, mission control for your outer space explorations
With the push of a button and tap of the app, your eQuinox recommends the most spectacular targets and launches into deep-space observations, in minutes.
With a catalogue of over 5 000 objects to choose from, use the app to learn about and identify cosmic objects, including which objects are ideal for viewing from your location. Save and share your experience with others - in person or virtually - with your connected tech.
The Unistellar app provides captivating educational content and automates your observing experience, so that novices can enjoy their device right away. The app also offers manual controls for advanced users.
What can I see with a Unistellar eVscope eQuinox - Open Box (EQUINOX-OB)?
Here are some simulated views of common objects. Results with your telescope will vary with viewing conditions, obrits, equipment and more.
Jupiter with
25mm Eyepiece - 18x Magnification
(Sold Separately)
Jupiter with
10mm Eyepiece - 45x Magnification
Sold Separately
Jupiter with
5mm Eyepiece - 90x Magnification
Sold Separately
Moon with 25mm Eyepiece
18x Magnification
(Sold Separately)
Moon with 10mm Eyepiece
45x Magnification
Sold Separately
Moon with 5mm Eyepiece
90x Magnification
Sold Separately
Andromeda with 36mm Eyepiece
13x Magnification
Sold Separately
Andromeda with 25mm Eyepiece
18x Magnification
(Sold Separately)
Andromeda with 10mm Eyepiece
45x Magnification
Sold Separately
Specifications
| | |
| --- | --- |
| Optical Magnification | 50x |
| Digital Magnification | up to 400x (150x recommended maximum) |
| Max Magnitude | <16 in medium quality night sky, up to 18 in excellent conditions in a few minutes |
| Resolving Power | 1.72 arcsecond |
| Mirror Diameter | 114 mm |
| Focal Length | 450 mm |
| Mount | Motorized Alt-Az Mount with extreme tracking accuracy thanks to Automated Celestial Tracking with Feedback |
| Weight | 9kg (19.8lbs) including tripod |
| Sensor Model | IMX 224 |
| Storage Capacity | 64GB |
Excellent Telescope
I am very pleased with the views I can now get. I can now see so many more objects in the city, and all in color! No need to spend money on gas to get to darker skies. This telescope is very easy to use. I had it up and running in minutes my very first night out. The backpack is also of very high quality. Everything fits perfectly inside it. The tool kit is also a nice touch!
Unistellar eVscope eQuinox + Backpack
I have used the telescope every night I could since I received it. I found setting up my iPad a little difficult but Unistellar web sight was helpful. I have some nice images. After figuring out how to set up and adjust it was a joy to use.
Why Should You Trust All Star Telescope?
We've Made All The Mistakes
So You Don't Have To
Learn More