Brand: Kowa
Kowa TSN-770 Series 77mm Prominar Spotting Scopes (TSN-770)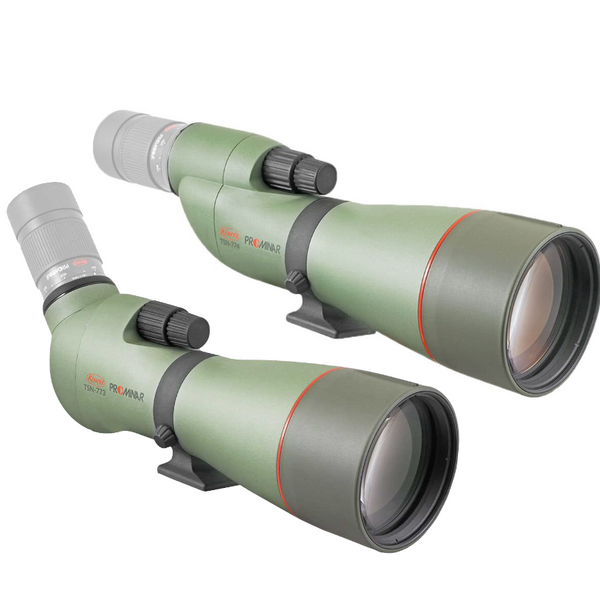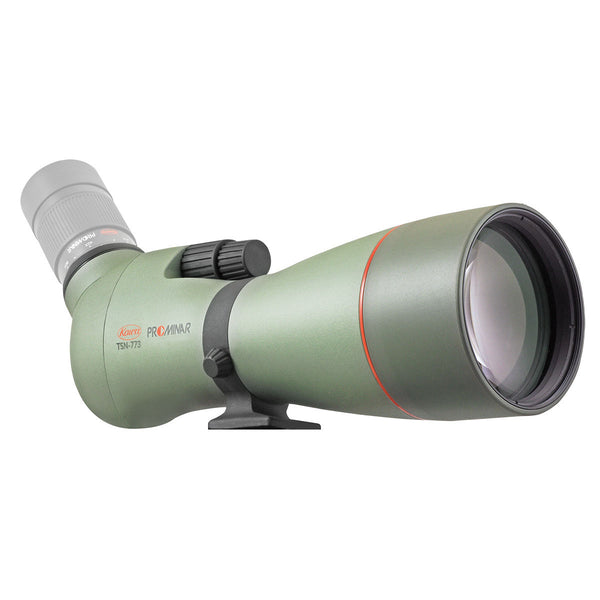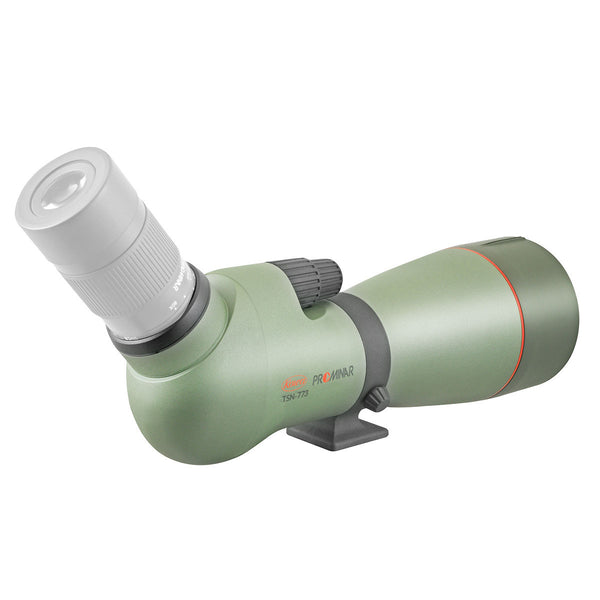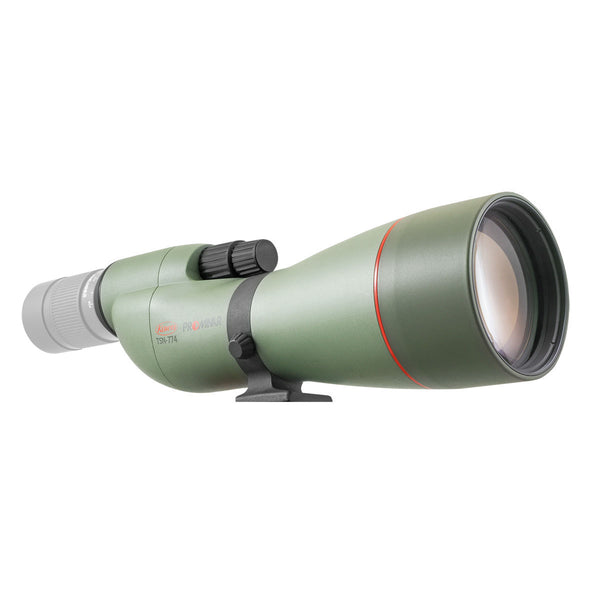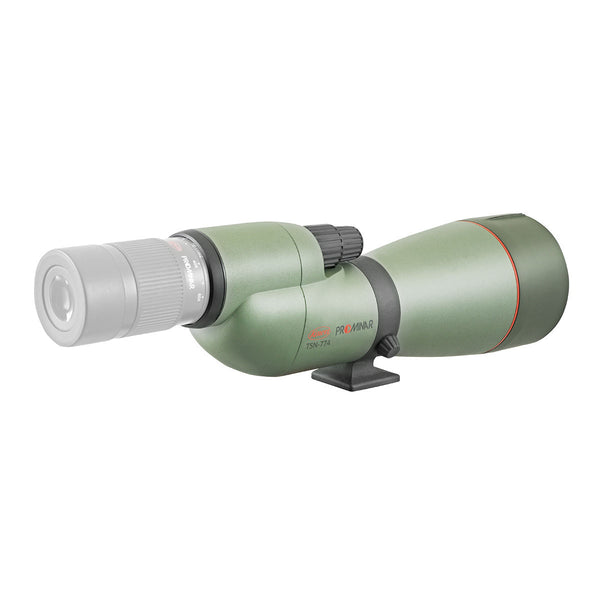 Brand: Kowa
Kowa TSN-770 Series 77mm Prominar Spotting Scopes (TSN-770)
9% OFF
Special Order
Free Shipping
$2,149.00 CAD
Save: $220.00
Free Shipping Available
Free Shipping
On Special Products
At All-Star Telescope we try to make it as easy as possible to get the products you love! Sometimes that means we can offer free shipping for select products in our store.
Any product labelled with 'Free Shipping Available' means that when ordered by iteself or with other 'Free Shipping Available' products we are proud to ship it to you free of charge.
When you checkout you should see an option for free shipping available to you. If not please don't hesitate to reach out.
587-336-6621
info@all-startelescope.com
Free Shipping Minimum Purchase
Often free shipping requires a minimum purchase of $500 or more, but this can change from offer to offer. Also note, that free shipping usually does not apply to oversize items like telescopes.
Free Expert Support
Why Purchase from All-Star Telescope?
Stress Free, Secure Shopping
Product Description
This product has been discontinued.
The TSN-770 series spotting scope is an all out performer. A large bright 77mm objective lens made from the finest grade of ED glass, manufactured in our factory in Japan - Kowa XD lenses are fluorite rich and deliver outstanding optical clarity. A truly compact and lightweight scope body made from tough magnesium alloy, whilst still packing the optical power of a large and bright 77mm objective lens. A quick and easy accessory collar makes digiscoping with a digital camera or smartphone a dream and compatible with our Kowa System accessory range makes this scope truly versatile.
Note: Eyepiece NOT Included.
Features
Pin Point Control
The TSN-770 spotting scope benefits from over 60 years of optical design and engineering. The exquisite focus system has been refined to new levels of sensitivity providing a quick and fine dual focus system - easily operated by the touch of a finger, The quick focus, with a large and easy to turn knob, will focus from infinity to five meters in two revolutions. The fine focus, with smooth movements and pinpoint accuracy, is extremely useful at high magnifications and for digiscoping systems where pin point control of focus is required. Operation out in the field is sublime.
Kowa XD Optics
As with many spotting scope brands, the TSN-770 series spotting scopes feature ED (Extra low dispersion) glass to improve optical performance, but the story does not end there. ED glass is manufactured in a variety of quality grades. Every TSN-770 model features Kowa's environmentally friendly, legendary XD objective lenses. This high resolution ED glass contains large amounts of the mineral fluorite crystal - the best material available today for light transmission ensuring an image with edge to edge sharpness and virtually zero chromatic aberration (colour blur). The result is a simply stunning view of the natural world.
Tough and Lightweight
The TSN-770 series spotting scope is one of the most compact and lightweight in its class of large objective spotting scope models whilst still retaining a tough durable body. This is achieved by utilising a magnesium alloy body made by a sophisticated molding process called thixotrophic molding, it has the feel and strength of a traditional metal body with decreased weight when compared to other large-diameter scopes. The rugged structure can tolerate the severest conditions and provides confidence and a sense of security for the user.
Designed to Digiscope
With an easy access collar on the main body of the scope, the TSN-770 can quickly be transformed in to a super telephoto lens system. Kowa offers one of the widest ranges of digiscoping adapters on the market with solutions for DSLR, compact system and many smartphone models. All are Just a few simple steps away for direct connection to the spotting scope body and you are ready to start digiscoping. The large 77mm XD lens is the perfect partner and a dream for any digiscoper with outstanding light transmission, virtually zero chromatic aberration (colour blur) and incredible sharpness.
One Accessory Collar, Endless Possibilities
This threaded collar is the gateway to connect a wide range of accessories to expand the pure fluorite crystal Prominar TSN-880 and Prominar TSN-770 spotting scopes functionality creating a multi-use optic for observation, long range, digiscoping, smartphone and astronomy applications.
What's in the Box
Specifications
| | | |
| --- | --- | --- |
| Model: | TSN-773 | TSN-774 |
| Angled/Straight: | Angled | Straight |
| Objective Lens Material: | XD Lens | XD Lens |
| Objective Lens Effective Diameter: | 77mm | 77mm |
| Minimum Focusing Distance: | 5.0m | 5.0m |
| Filter thread: | 82mm | 82mm |
| Length: | 318mm | 304mm |
| Weight: | 1330g | 1330g |
Why Should You Trust All Star Telescope?
We've Made All The Mistakes
So You Don't Have To
Learn More