Brand: Meade
Meade MEADE STAR TARGET PLANISPHERE (608058)
608058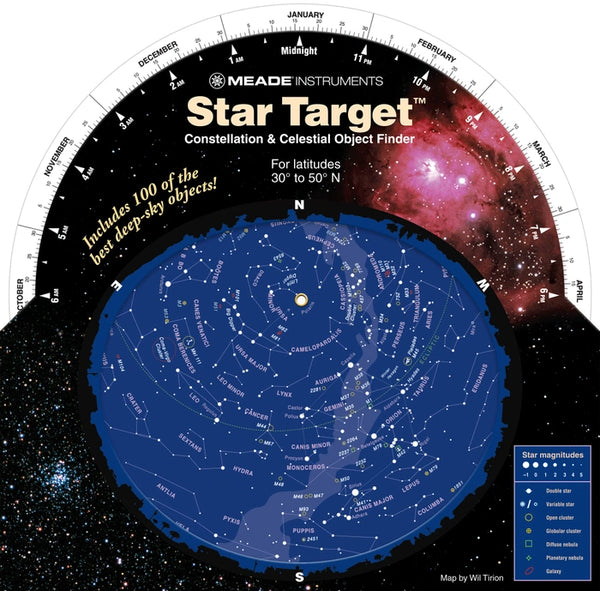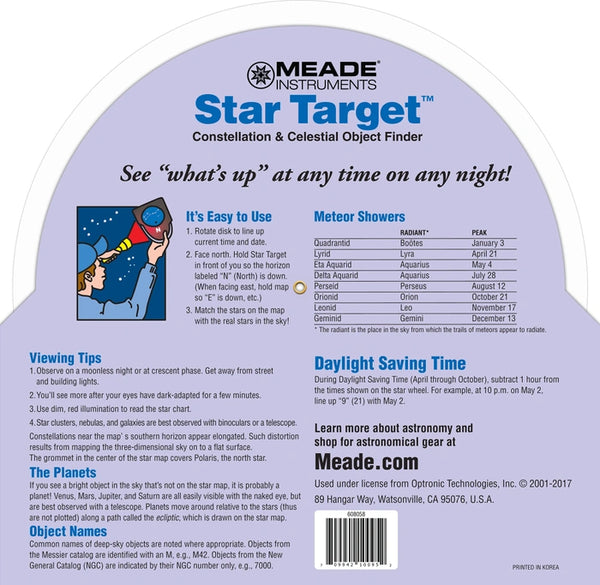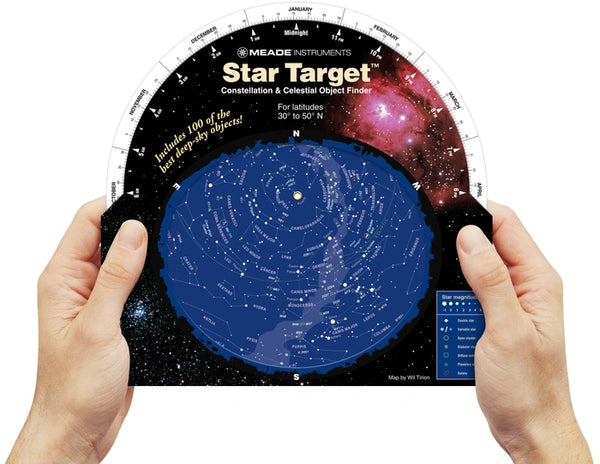 Brand: Meade
Meade MEADE STAR TARGET PLANISPHERE (608058)
608058
Free Expert Support
Why Purchase from All-Star Telescope?
Stress Free, Secure Shopping
Product Description
What better way to navigate the night sky than an easy-to-use planisphere? The tried-and-true planisphere is a device every beginning astronomer will benefit from owning. Whether you're observing from a dark-sky location or the light polluted city, this compact device will help you locate popular night sky objects. It's great for use with both telescopes, binoculars, or the unaided eye.
The Meade Planisphere is easy to use. Simply rotate the planisphere map in its housing to set the observing date and time. With the date and time set, a detailed constellation map of the night sky is visible on the planisphere and popular objects shown. Not currently dark outside? No problem! You can use the planisphere before it gets dark to help plan your observing session. The planisphere works year-round and is ideal for observers in 30-50 degree north latitude locations. On back of the planisphere is printed instructions on using the planisphere and a calendar of annual meteor showers.
The planisphere is made of coated, dew-resistant cardboard. The disk measures 8-3/8" in diameter, so it's easy to stow just about anywhere.
Why Should You Trust All Star Telescope?
We've Made All The Mistakes
So You Don't Have To
Learn More