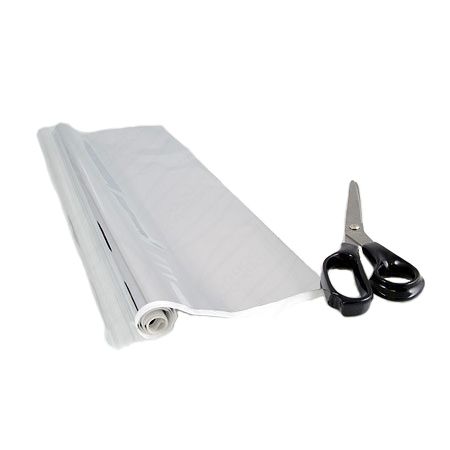 Free Expert Support
Why Purchase from All-Star Telescope?
Stress Free, Secure Shopping
Product Description
The patented Baader AstroSolar® Safety Film 5.0 is produced for visual and photographic solar observation at high magnification (with additional optics). AstroSolar® Safety Film is best suited for precision work with all astronomical telescopes and binoculars – just as well as for all photographic camera- and tele-lenses

When using AstroSolar® Safety Film 5.0 – mounted in front of your optics – you can image the Sun and safely look through the viewfinder of your camera – or you can directly look into the Sun with telescopes and binoculars at any suitable magnification.

What is even more important - with AstroSolar®the Sun appears in its real colour - neutral white (with only a slight bluish tinge). Other films and glass filters produce a blurry bluish or reddish/orange/yellow Solar image, thereby cutting part of the spectrum. Especially with an orange sun, it is very hard to see faculae regions which are visible predominantly in the blue wing of the spectrum.

Due to its neutral colour balance, AstroSolar® enables the use of various colour (or interference) filters which allows the observer to concentrate on certain spectral passbands for investigations of different layers within the solar "atmosphere".

AstroSolar® Safety Film 5.0 reduces the intensity of solar radiation by 99,999% to a factor of 1 : 100 000 of the initial value. Multiple coating processes on both sides of the carrier film are adding up during production to result in a perfectly uniform filtering result and help in neutralizing the effect of microscopic pores in the coating hat plague conventional glass solar filters which are commonly only coated on one side of the glass.

One single layer of AstroSolar® Safety Film is perfectly apt to enable production of a safe solar-filter, suitable to supply highest contrast and sharpness in combination with your telescope or camera tele-lens. We produce this diffraction limited filter material for more than 25 years.

Important note: The eye safety norm EN ISO 12312-2:2015 for naked eye solar viewers does not apply to front aperture filters, covering long-range optics. AstroSolar® Safety Film 5.0 is not authorized to be used for naked eye solar observation or production of solar viewers. For direct solar viewing without telescope, binocular or camera optics, inquire for our EN ISO 12312-2:2015 certified eclipse shades equipped with AstroSolar® Silver/Gold Film.
Specifications
A4-size: ca. 20 x 29 cm (8" x 12")
MANUFACTURER
Baader Planetarium
SKU (#)
2459281
EAN CODE
4047825008534
WEIGHT (KG)
0.034
USAGE
Visual solar observation and imaging
ASTROSOLAR FILM
AstroSolar Safety Film
OPTICAL DENSITY
5
INNER DIAMETER / CLEAR APERTURE (MM)
ca. 20 x 29 cm
SOLAR WAVELENGTH
Whitelight (integral light)
Expedition rapide
Je n'ai pas encore monté le filtre mais l'expédition et le service ont été impeccables.
Solar Filter
Bought it to use with DSLR for partial solar eclipse photography in London, UK
Worked well, even the sun showed up in London!
Baader film
Baader film works very well at showing crisp details on the suns surface. I have two filters made of Baader film and would recommend it to anyone who wants to take images of the sun.
Not for visual use.
Why Should You Trust All Star Telescope?
We've Made All The Mistakes
So You Don't Have To
Learn More