Brand: Celestron
Celestron NexStar 8SE Computerized Telescope (11069)
050234110693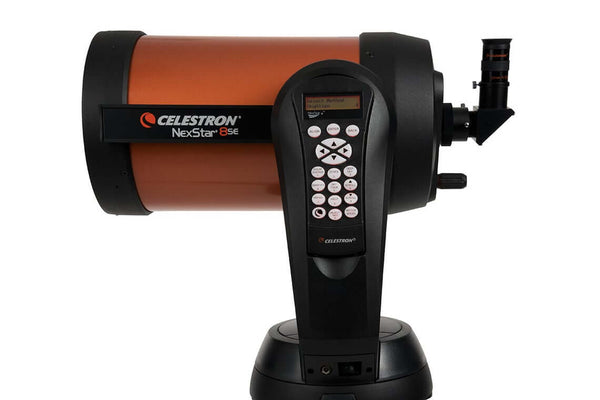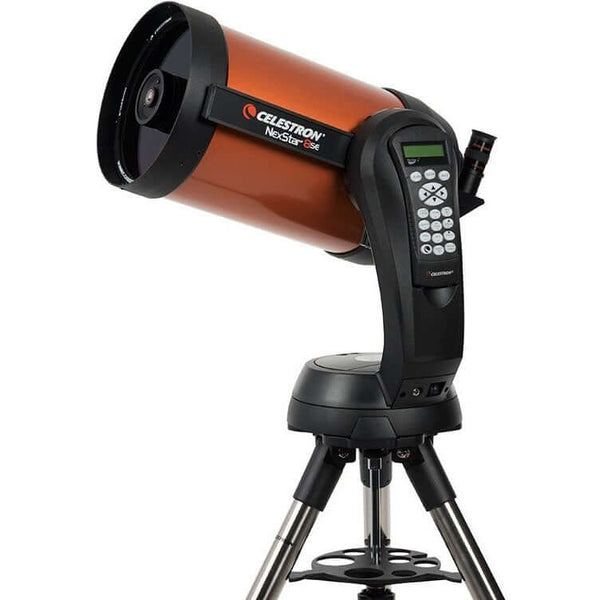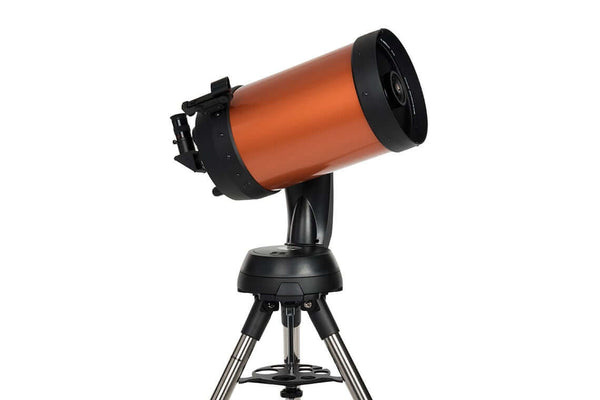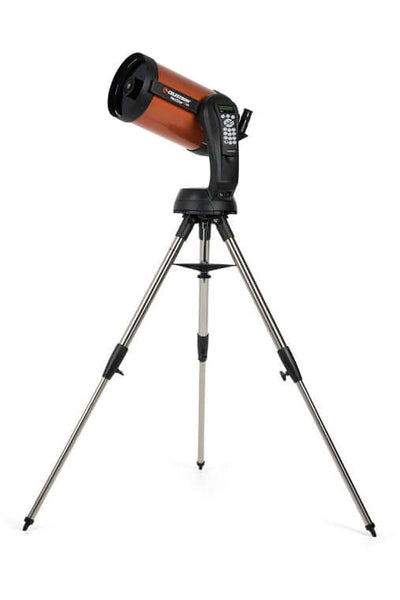 Brand: Celestron
Celestron NexStar 8SE Computerized Telescope (11069)
050234110693
Products in the Same Family
Special Bundles
Free Shipping Available
Free Shipping
On Special Products
At All-Star Telescope we try to make it as easy as possible to get the products you love! Sometimes that means we can offer free shipping for select products in our store.
Any product labelled with 'Free Shipping Available' means that when ordered by iteself or with other 'Free Shipping Available' products we are proud to ship it to you free of charge.
When you checkout you should see an option for free shipping available to you. If not please don't hesitate to reach out.
587-336-6621
info@all-startelescope.com
Free Shipping Minimum Purchase
Often free shipping requires a minimum purchase of $500 or more, but this can change from offer to offer. Also note, that free shipping usually does not apply to oversize items like telescopes.
Free Expert Support
Why Purchase from All-Star Telescope?
Stress Free, Secure Shopping
Why we love the Celestron NexStar 8SE Computerized Telescope (11069)
Product Description
The Original, Reimagined for the 21st Century
More than 50 years ago, Tom Johnnson founded Celestron and revolutionized the world of amateur astronomy with large aperture, long focal length telescopes at affordable prices. The Celestron 8 brought the hobby of astronomy to the masses and established Celestron as the world's premier telescope maker.
The current range of Celestron NexStar Telescopes build on this heritage by offering easy to use, telescopes with apertures that offer great views of our solar system and beyond. The Celestron NexStar 8SE comes loaded with a database of more than 40,000 objects it can track and display.
Lots of Light for a Reasonable Price
With a full 8 inches of aperture, it offers 78% more light gathering than the next size down. With all that light-gathering, you'll clearly observe Cassini's Division in Saturn's rings, the cloud bands on Jupiter, the Great Red Spot and the Galilean moons. On our own moon you'll see craters and mountains in extraordinary detail. Looking beyond our solar system, the 8SE will show you hundreds of stars in globular clusters and, the spiral arms of the far away galaxies, and more.
Lightweight Single Fork Arm Mount
At All Star Telescope, we know the best telescope is the one you will actually use. The single fork arm of the mount makes the 8SE portable and quick to setup and use. The Celestron NexStar 8SE breaks down into three manageable pieces, the tripod, computerized mount, and optical tube. This makes it incredibly easy to get it into the back of a small car for a trip to a dark site, or to get it set up in your backyard.On our website you'll find a comprehensive video on setting up your telescope. To further simplify the alignment process you can add the StarSense AutoAlign accessory, and your NexStar will align itself!
The NexStar Ecosystem
Celestron has developed a suite of accessories that will enhance your experience with the Celestron NexStar SE series. Control your telescope using your iPhone or iPad with our SkyQ Link, or add GPS functionality with SkySync. Attach the EclipSmart Solar Filter and turn your 8SE to the sun for great views of eclipses, transits, and regular solar observing. If you're interested in astrophotography, the NexStar 8SE is Fastar-compatible for ultra-fast, wide field imaging. For planetary and solar system imaging, there's no better choice than a NexStar. This is a telescope that you won't outgrow.
Recommended Accessories for the 8SE
This telescope is ready to use right out of the box, but there are a couple of items that will really enhance your experience with the telescope.
A rechargeable battery pack, for this scope we recommend the PowerTank Lithium (18771).
A higher power eyepiece, for this scope we recommend the Celestron Luminous 10mm (93431).
A neutral density moon filter, for this scope we recommend the Antares 13% (ND13).
The battery pack will mean you won't be hunting around for a fresh set of AA batteries every time you want to go observing. The higher power eyepiece will increase the magnification from the 81x that you gt out of the box to 200x magnification that's ideal for planetary viewing. The moon filter will add contrast and cut down on the brightness of the moon under magnification. These accessories will help you get the best out of your NexStar 8SE. Give us a call with any questions you have about accessories.
What can I see with a Celestron NexStar 8SE Computerized Telescope (11069)?
Here are some simulated views of common objects. Results with your telescope will vary with viewing conditions, obrits, equipment and more.
Jupiter with
25mm Eyepiece - 81x Magnification
(Included with This Telescope)
Jupiter with
10mm Eyepiece - 203x Magnification
Sold Separately
Jupiter with
5mm Eyepiece - 406x Magnification
Sold Separately
Moon with 25mm Eyepiece
81x Magnification
(Included with This Telescope)
Moon with 10mm Eyepiece
203x Magnification
Sold Separately
Moon with 5mm Eyepiece
406x Magnification
Sold Separately
Andromeda with 36mm Eyepiece
56x Magnification
Sold Separately
Andromeda with 25mm Eyepiece
81x Magnification
(Included with This Telescope)
Andromeda with 10mm Eyepiece
203x Magnification
Sold Separately
What's in the Box
Specifications
OPTICAL TUBE INFO:
Optical Design:
Schmidt-Cassegrain
Aperture:
203.2mm (8")
Focal Length:
2032mm (80")
Focal Ratio:
f/10
Focal Length of Eyepiece 1:
25mm (.98")
Magnification of Eyepiece 1:
81x
Finderscope:
StarPointer red dot finderscope
Star Diagonal:
1.25" Star Diagonal
Highest Useful Magnification:
480x
Lowest Useful Magnification:
29x
Limiting Stellar Magnitude:
14
Resolution (Rayleigh):
0.69 arc seconds
Resolution (Dawes):
0.57 arc seconds
Light Gathering Power (Compared to human eye):
843x
Secondary Mirror Obstruction:
64mm (2.5")
Secondary Mirror Obstruction by Diameter:
31%
Secondary Mirror Obstruction by Area:
10%
Optical Coatings:
Starbright XLT
Optical Tube Length:
432mm (17")
Optical Tube Diameter:
232mm (9.1")
Optical Tube Weight:
12 lbs (5.4 kg)
Dovetail:
CG-5 Dovetail bar
MOUNT INFO:
Mount Type:
Computerized Altitude-Azimuth Single Fork Arm
Instrument load capacity:
12 lbs (5.44 kg)
Height adjustment range (includes mount and tripod):
965.2mm - 1422.4mm (38" - 56")
Tripod leg diameter:
38.1mm (1.5") Stainless Steel
Mount Head Weight:
11 lbs (5 kg)
Accessory Tray:
Yes
Tripod Weight:
9 lbs (4.08 kg)
Slew Speeds:
9 slew speeds - max speed 5°/second
Tracking Rates:
Sidereal, Solar and Lunar
Tracking Modes:
Alt-Az, EQ North and EQ South
GPS:
N/A
Dovetail Compatibility:
CG-5 dovetail
Number of Auxiliary Ports:
1x AUX Port
Autoguide Port:
Yes
USB Port:
Yes, Hand Control input
Power Requirements:
8-AA batteries (not included) and 12 VDC-750 mA (Tip positive)
Motor Drive:
DC servo motors
Alignment Procedures:
SkyAlign, 1-Star Align, 2-Star Align, Auto 2-Star Align, Solar System Align, EQ North / EQ South Alignment (EQ align requires an equatorial wedge)
Periodic Error Correction:
No
Computerized Hand Control:
Double line, 18 character Liquid Crystal Display with 19 fiber optic backlit LED buttons
NexStar+ Database:
40,000 objects, 200 user defined programmable objects. Enhanced information on over 200 objects
Software:
Celestron Starry Night Special Edition Software and SkyPortal App
Total Kit Weight:
24 lbs (10.88 kg)
Solar Warning
Never look directly at the Sun with the naked eye or with an optic (unless you have the proper solar filter). Permanent and irreversible eye damage may result.
Never use your optic to project an image of the Sun onto any surface. Internal heat build-up can damage the optic and any accessories attached to it.
Never leave your optic unsupervised. Make sure an adult who is familiar with the correct operating procedures is with your optic at all times, especially when children are present.
Nexstar 8SE
Wow!! This unit is amazing and I have tried several different options to align it and all worked flawlessly. This unit is great for the Planets, moon, sun and I suspect DSO. I have not tried every options but so far no issues and the 2 fellows at All-Star Telescope Edmonton are great to deal with and helped suggest options and eyepieces to get started. I am very satisfied so far and will be buying more accessories as I learn more of the ability of the 8SE
New Nexstar 8se
I have owned telescopes since my first one I purchased in 1976 when I was 10yrs old (very small n very cheap desktop model). Since then I have progressively bought something a little bigger and a little better.
This 8se just purchased is replacing a Celestron 80mm / 900mm FL Refractor, so finally moving up.
I have had the new scope for a few days now, unfortunately I haven't had a chance to view any celestial bodies as it has been overcast.
All-Star telescopes was great with immediate shipping upon ordering and follow-up questions were promptly answered, great job guys!!
Along with purchasing the scope I have also purchased a number of accessories, including several Badaar Morpheus eye pieces.
This certainly wont be my last telescope, in fact I will likely replace the 8se with either a CPC 9.25 HD at some point in the future.
Thanks All -Star Telescopes !!
Awesome telescope
I upgraded from a Heritage 150 Dobsonian to the NexStar 8SE. The NexStar is a pretty cool unit. There is a bit of a learning curve and it doesn't seem to do a few things that I would like it to do, mainly just randomly scanning different areas of the sky, but I suspect that it can do it, I just need to learn how to do it with this unit. I am quite pleased with the step up i just made. I am still learning every time i take it out and discovering new things in the sky. The alignment process can be bit annoying sometimes especially if an alignment attempt fails, you have to start at the beginning again and re enter and re-align everything. It does not indicate what the failure was. I suspect that there are certain stars in the scopes database that are considered 'alignment stars' and if you don't use those, it won't align. I am getting much better at getting better alignments, so i guess it is just a matter of practise.
NexStar 8SE
I've been looking for a telescope for some time and I was thrilled to see the All-Star Telescope location not too far from my house. After stopping in and talking with Nicholas, I was sold and he was more than willing to provide the information necessary to make the right purchasing decision. Thanks for all your advice and guidance. I'll definitely be back to grow my collection of accessories. JD
Power and Portability
I purchased two of the Celestron Nexstar 8 SEs about 14 months ago. The device is exactly what I wanted. I struggled to get the alignment process in my head, but once I did, I was impressed with the portability and power of the device. It is definitely NOT one of those devices you buy prior to Christmas that end up sitting in the corner collecting dust. This telescope really works, provides a an exciting view of the stars and will keep any teen or adult interested in deepening their understanding of astrology. It has also helped me develop my skills as an astrophotographer. I highly recommend this telescope as a great place to start your exploration of the universe. You will need little else.
Why Should You Trust All Star Telescope?
We've Made All The Mistakes
So You Don't Have To
Learn More