Brand: Firefly Books
Backyard Astronomer'S Guide, 4Th Edition By Terence Dickinson And Alan Dyer (9780228103271)
9780228103271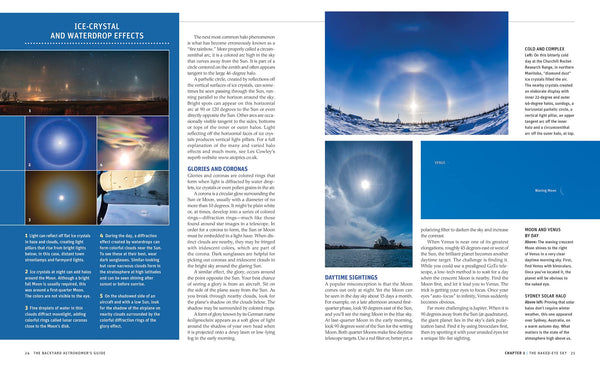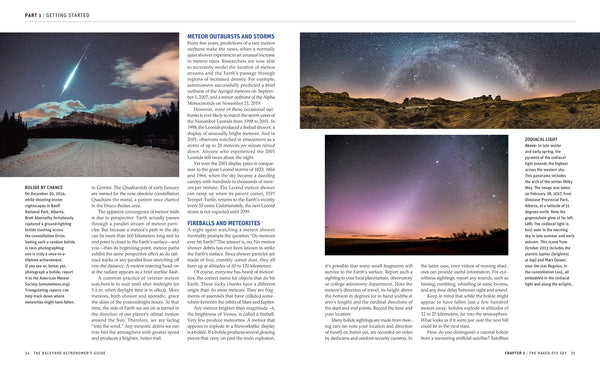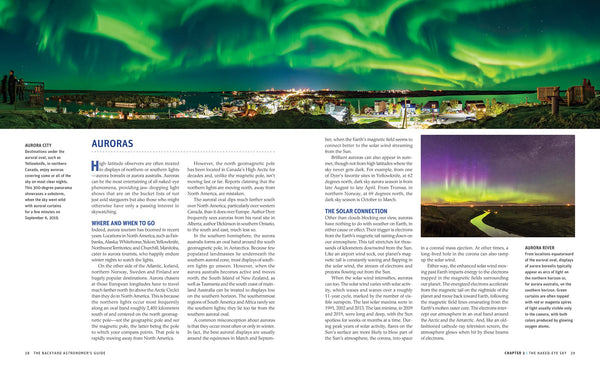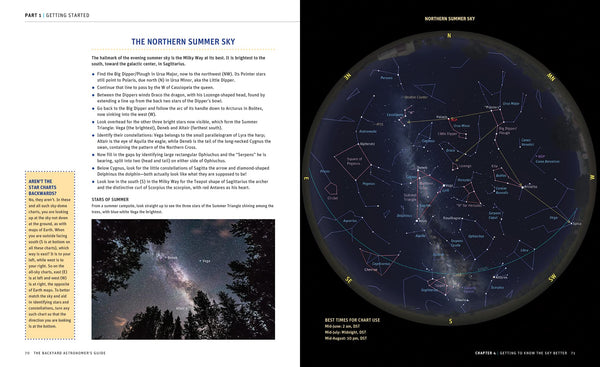 Brand: Firefly Books
Backyard Astronomer'S Guide, 4Th Edition By Terence Dickinson And Alan Dyer (9780228103271)
9780228103271
Free Expert Support
Why Purchase from All-Star Telescope?
Stress Free, Secure Shopping
Product Description
The touchstone for contemporary stargazers.
This classic, groundbreaking guide has been the go-to field guide for both beginning and experienced amateur astronomers for nearly 30 years.
The fourth edition brings Terence Dickinson and Alan Dyer's invaluable manual completely up-to-date. Setting a new standard for astronomy guides, it will serve as the touchstone for the next generation of stargazers as well as longtime devotees.
Technology and astronomical understanding are evolving at a breathtaking clip, and to reflect the latest information about observing techniques and equipment, this massively revised and expanded edition has been completely rebuilt (an additional 48 pages brings the page count to 416). Illustrated throughout with all-new photographs and star charts, this edition boasts a refreshed design and features five brand-new chapters, including three essential essays on binocular, telescope and Moon tours by renowned astronomy writer Ken Hewitt-White.
With new content on naked-eye sky sights, LED lighting technology, WiFi-enabled telescopes and the latest advances in binoculars, telescopes and other astronomical gear, the fourth edition of The Backyard Astronomer's Guide is sure to become an indispensable reference for all levels of stargazers. New techniques for observing the Sun, the Moon and solar and lunar eclipses are an especially timely addition, given the upcoming solar eclipses in 2023 and 2024. Rounding out these impressive offerings are new sections on dark sky reserves, astro-tourism, modern astrophotography and cellphone astrophotography, making this book an enduring must-have guide for anyone looking to improve his or her astronomical viewing experience.
The Backyard Astronomer's Guide also features a foreword by Dr. Sara Seager, a Canadian-American astrophysicist and planetary scientist at the Massachusetts Institute of Technology and an internationally recognized expert in the search for exoplanets.
Author Bio
Terence Dickinson is one of the most respected and popular astronomy writers in North America. He is the author of the best-selling guidebook NightWatch and a long list of other astronomy books, among them Hubble's Universe: Greatest Discoveries and Latest Images, The Universe and Beyond, Splendors of the Universe and Exploring the Night Sky.
Alan Dyer is widely regarded as one of the world's foremost astrophotographers. His images have appeared in Spaceweather.com, Astronomy Picture of the Day, Universe Today, National Geographic, TIME, NBCNews and CBSNews. He is a regular contributor to Sky and Telescope and SkyNews magazines.
An essential book for binocular and telescope enthusiasts alike.
This book is a valuable compendium of useful information about all the tools and techniques of modern day astronomy. For both terrestrial and celestial viewing, get to know the options and capabilities of the all equipment on the market today. This completely revised and expanded edition, well written with full colour photography, make it pleasure to read.
Why Should You Trust All Star Telescope?
We've Made All The Mistakes
So You Don't Have To
Learn More