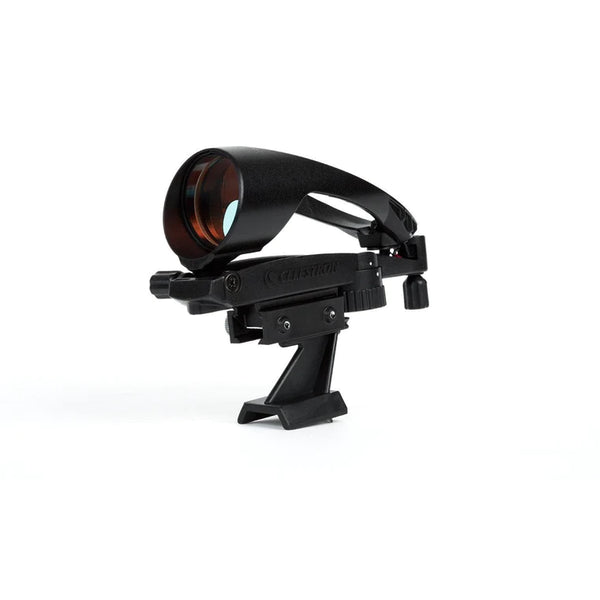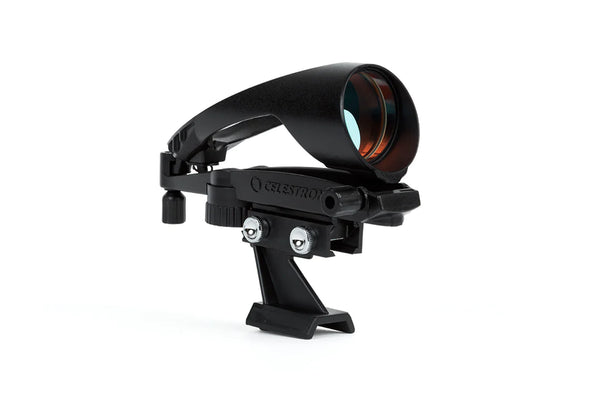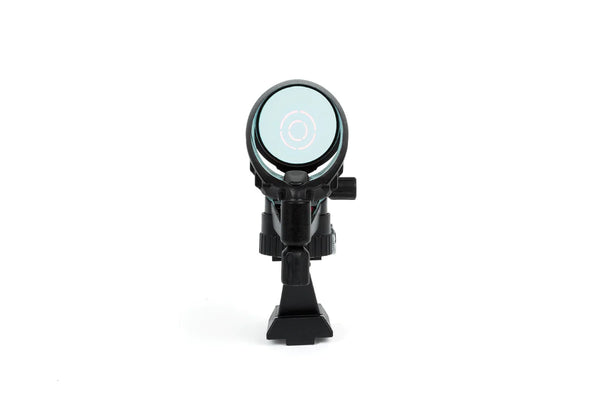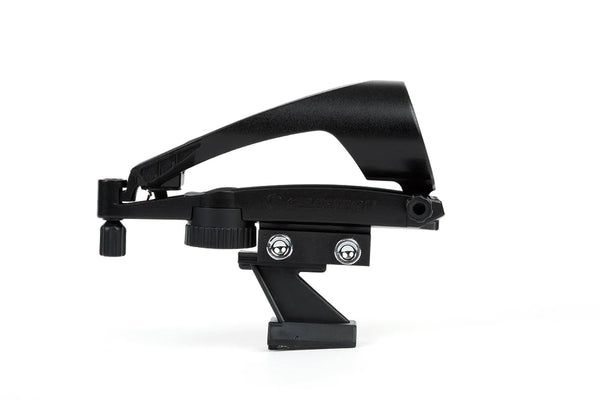 Free Expert Support
Why Purchase from All-Star Telescope?
Stress Free, Secure Shopping
Product Description
Spend less time centering your target and more time stargazing with Celestron's premium finderscope: StarPointer Pro. Traditional red dot finderscopes were originally created for shooting sports such as airsoftairsoft guns and shooting sports.
StarPointer Pro was designed for astronomers by astronomers to provide the easiest experience locating celestial objects in the night sky. Whether you're new to the hobby or a seasoned amateur astronomer, you'll appreciate StarPointer Pro's thoughtful design features.
While a red dot can obstruct your desired target, StarPointer Pro projects two circular LED reticles. Just place your target inside the circles and it's ready to view in the eyepiece. The circles also serve as a measuring tool while starhopping. For added convenience, StarPointer Pro offers a 40mm optical window with a large field of view.
StarPointer Pro attaches quickly to any telescope and secures with a dovetail connection and finger knobs. No screwdriver needed!
Get more out of every stargazing session with StarPointer Pro.
Specifications
Lens Diameter:
40mm (1.57")
Battery:
1x CR2032 (included)
Mounting Brackets Included:
1x Large Schmidt-Cassegrain
1x Small Schmidt-Cassegrain
1x Small Telescope with dovetail mount
1x Small telescope with holes for threaded posts
Length:
152.4mm (6")
Width:
50.8mm (2")
Height:
88.9mm (3.5")
Weight:
5oz (141.74 g)
Celestron StarPointer Pro (51635)
Easy to install but very awkward to to use.
Fantastic
A fantastic star pointer. A complete kit for mounting to nearly every telescope pad. A brilliant design, easy to use and align. A point to note is the switch. It's completely different from the other adjustments ****. Large and easy to dim, it can't be mistaken for an adjustment ****. A well designed pointer, highly recommended.
Why Should You Trust All Star Telescope?
We've Made All The Mistakes
So You Don't Have To
Learn More