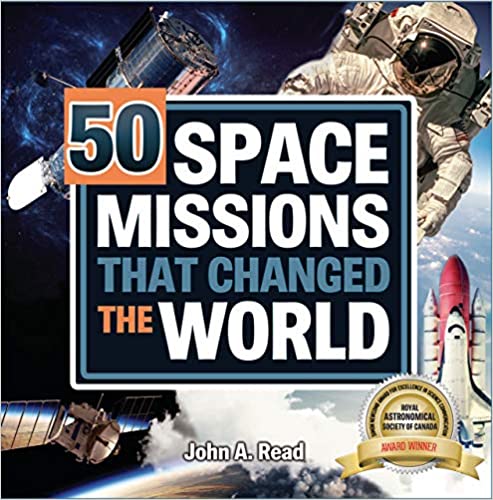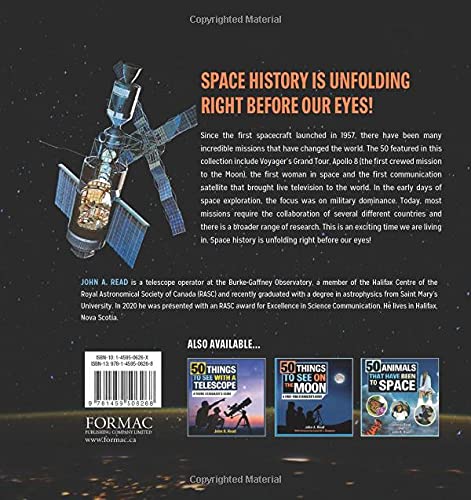 Free Expert Support
Why Purchase from All-Star Telescope?
Stress Free, Secure Shopping
Product Description
Since the first spacecraft launched in 1957, there have been many ground-breaking missions that have expanded our knowledge of the solar system. The 50 featured in this collection include Voyager's Grand Tour, Apollo 8 and the first crewed mission to the Moon, the first woman in space and the first communication satellite that brought live television to the world.
You can also find information on spy satellites, space tourism and climate change. In the early days of space exploration, the focus was on military dominance. Today most missions require the collaboration of several different countries and there's a broader range of research. This is an exciting time we are living in. Space history is unfolding right before our eyes.
Author's Bio
John A. Read is a telescope operator at the Burke-Gaffney Observatory, a member of the Halifax Centre of the Royal Astronomical Society of Canada (RASC), and recently graduated with a degree in astrophysics from Saint Mary's University. In 2020 he was presented with an RASC award for Excellence in Science Communication and is currently co-hosting RASC's new series "Explore the Universe Online." He lives in Halifax, Nova Scotia.
Why Should You Trust All Star Telescope?
We've Made All The Mistakes
So You Don't Have To
Learn More