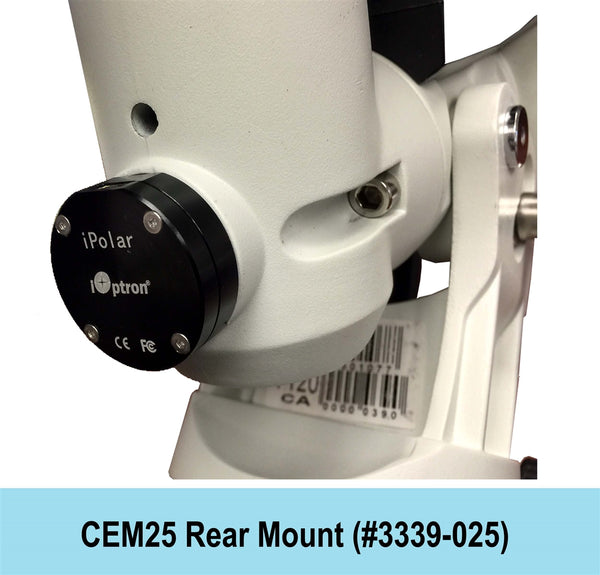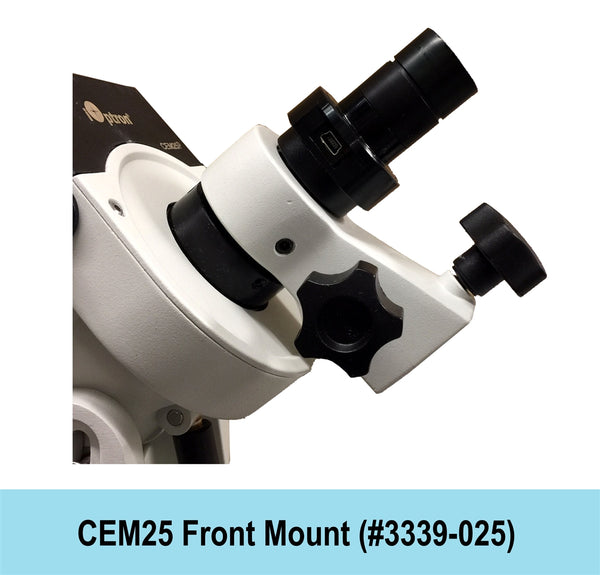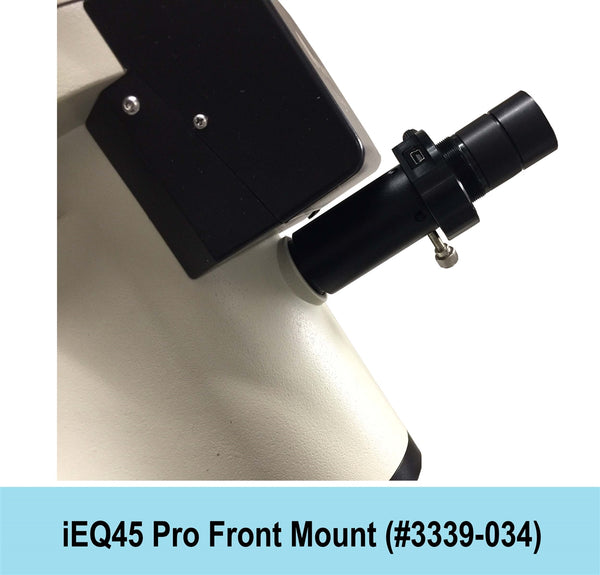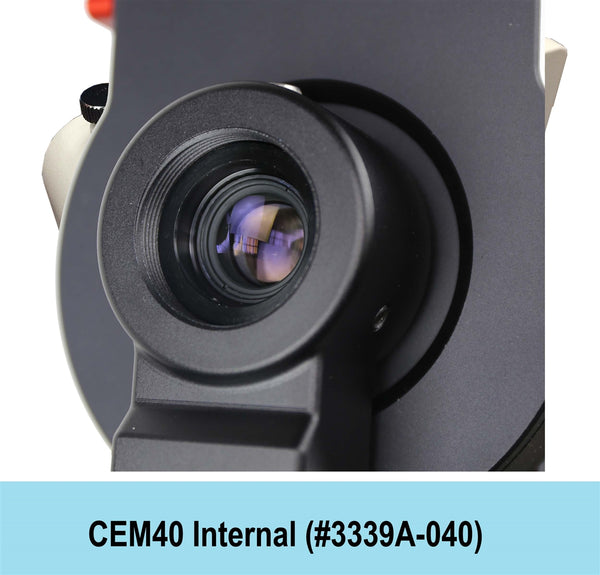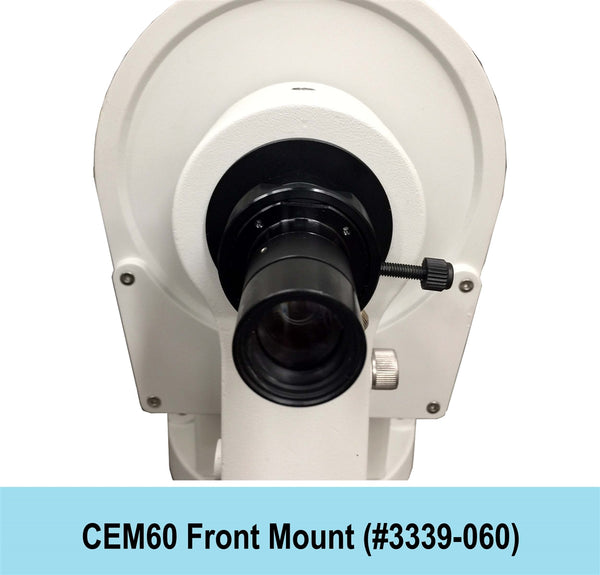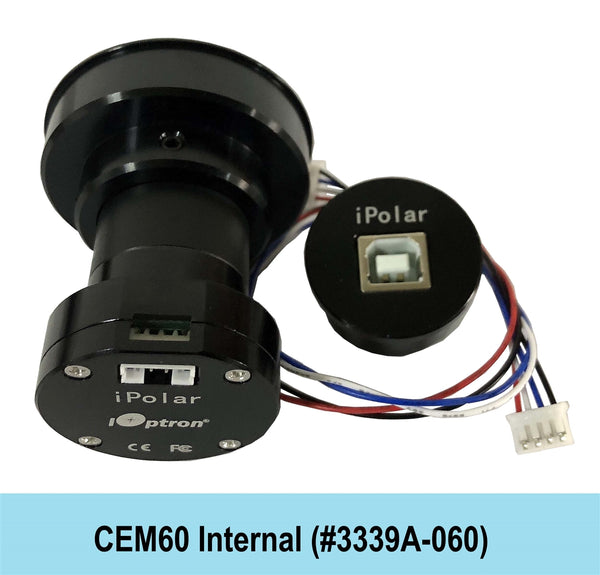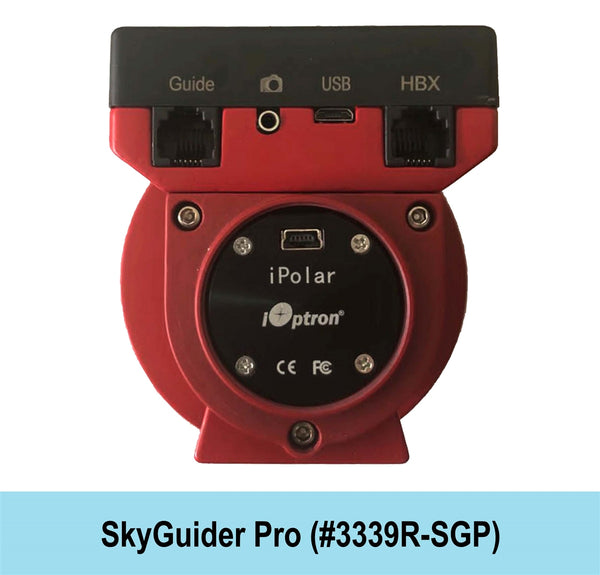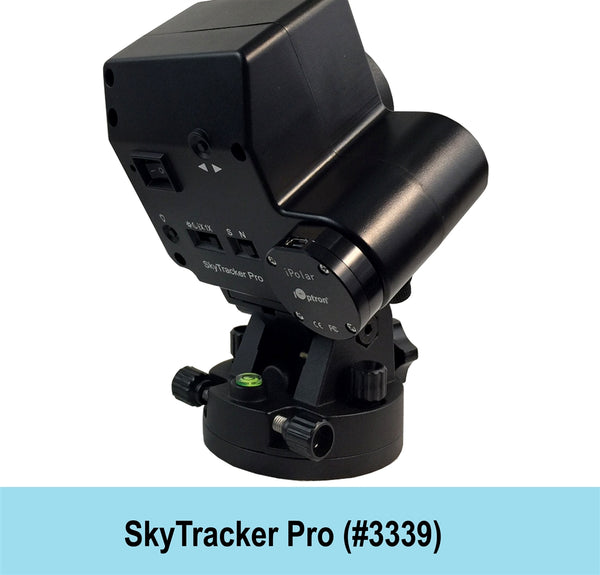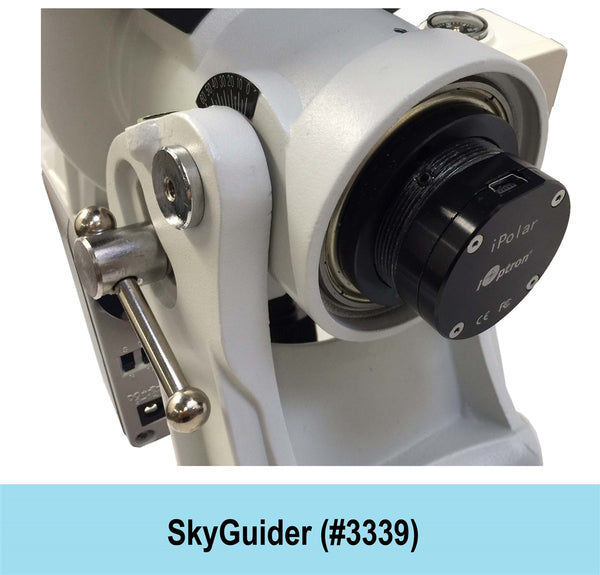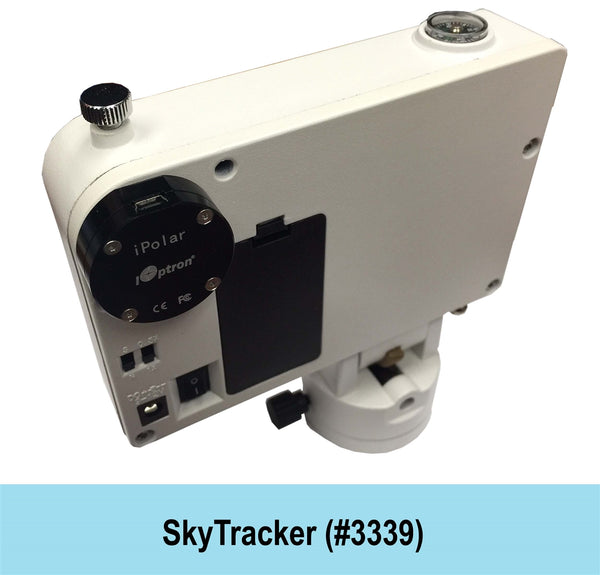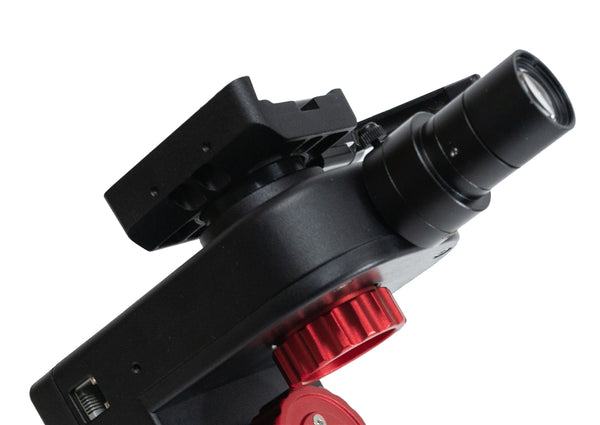 Free Expert Support
Why Purchase from All-Star Telescope?
Stress Free, Secure Shopping
Product Description
Introducing iOptron iPolarTM - a high precision, easy to use electronics polarscope (e-PS).
What makes iPolar unique?
Can be easily installed inside the RA shaft on all iOptron equatorial mounts (except SmartEQ Pro).
Can be used on any mounts with adapters either internally or externally.
USB plug and play (no driver needed)
Works globally, no need to set northern and southern hemisphere.
No visible Polaris (north) or Sigma Octantis (south) necessary.
No need to rotate the mount during polar align.
iPolar is a smart electronic polarscope for everyone.
Currently Supported Mounts:
CEM120/CEM120EC/CEM120EC2
CEM70/CEM70G
CEM60/CEM60EC (Will it fit my CEM60 internally?)
CEM40/CEM40EC/CEM40G
GEM45/GEM45EC/GEM45G
CEM25/CEM25EC/ZEQ25
iEQ45Pro/iEQ45
iEQ30Pro/iEQ30
SkyGuider Pro
SkyGuider
SkyTracker Pro
SkyTracker
AVX mount (#3339-AVX)
CGEM/NEQ6/AZEQ6 mount (#3339-CGEM)
HEQ5 mount (#3339-HEQ5)
Takahashi mount (#3339-TAK)
Losmandy mount (#3339-034 for GM8xx mount, #3339-G11 for G11)
Specifications
| | |
| --- | --- |
| Field of View (FOV) | ~ 13 degree |
| Resolution | 30 arcsec approx. |
| Alignment Precision (Max.) | 30 arcsec |
| Interface | Mini USB2.0 |
| Software | iPolar Software |
| Operation System | Windows 7/8.1/10/11, 64 bit, with Microsoft .NET Framework 4.8 or later installed |
| Warranty | One year limited |
Why Should You Trust All Star Telescope?
We've Made All The Mistakes
So You Don't Have To
Learn More