Brand: Kowa
Kowa TSN-82SV 82mm Spotting Scope (TSN-82SV)
TSN-82SV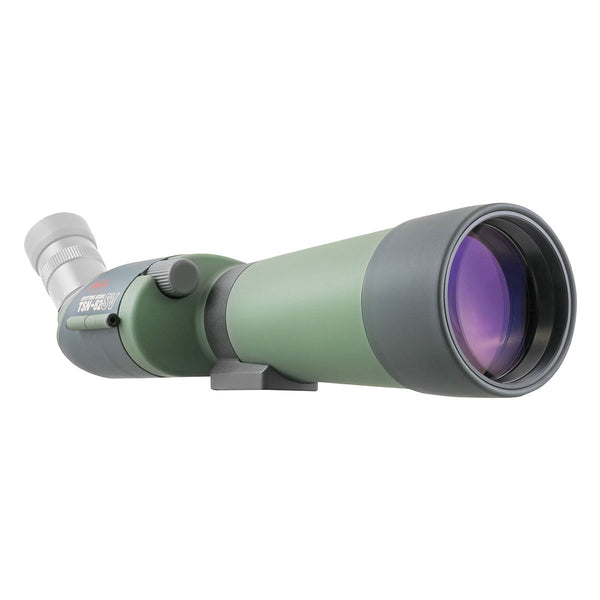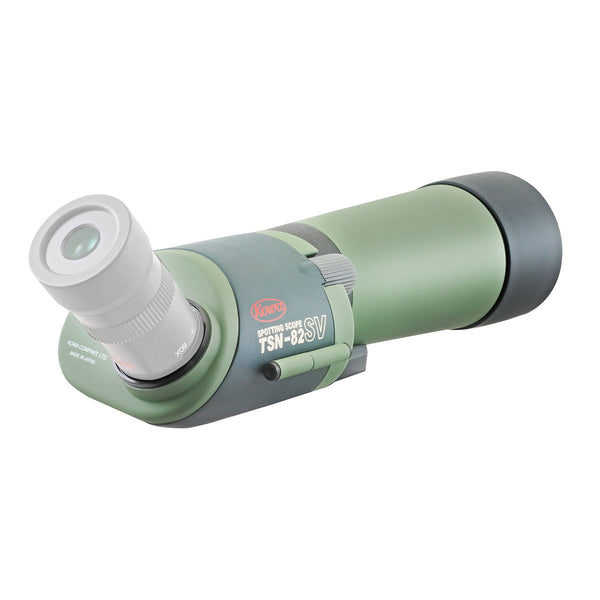 Brand: Kowa
Kowa TSN-82SV 82mm Spotting Scope (TSN-82SV)
TSN-82SV
$1,075.00 CAD
Save: $124.00
Free Shipping Available
Free Shipping
On Special Products
At All-Star Telescope we try to make it as easy as possible to get the products you love! Sometimes that means we can offer free shipping for select products in our store.
Any product labelled with 'Free Shipping Available' means that when ordered by iteself or with other 'Free Shipping Available' products we are proud to ship it to you free of charge.
When you checkout you should see an option for free shipping available to you. If not please don't hesitate to reach out.
587-336-6621
info@all-startelescope.com
Free Shipping Minimum Purchase
Often free shipping requires a minimum purchase of $500 or more, but this can change from offer to offer. Also note, that free shipping usually does not apply to oversize items like telescopes.
Free Expert Support
Why Purchase from All-Star Telescope?
Stress Free, Secure Shopping
Product Description
The classic, affordable large diameter scope from Kowa with outstanding light gathering power with 82mm objective lens and very bright field of view. All lenses prisms, and dustproof glass are fully multicoated, ensuring sharp images and a clear visual range. With a selection of three eyepieces, accessories and digiscoping adapters - the TSN-82SV represents superb value for money and benefits from Kowa lengendary optical design and engineering.
Note: Eyepiece NOT included
Features
Large Bright 82mm Multi-Coated Optics
All optics inside the TSN-82SV are fully multi-coated using sophisticated techniques developed over many years of Kowa optical engineering. The large bright 82mm objective lens has superb light gathering power, perfect for low light observation and digiscoping where light is extremely important. The image is sharp, vibrant whilst retaining a natural warm color.
Tough Fully Sealed Waterproof Body
Surround the fully multi-coated optics and large objective lens is a tough and rugged polycarbonate body perfectly suited to protect the precise engineering inside. The scope is fully waterproof and dry nitrogen filled to prevent fogging. A scope built truly for the great outdoors in the harshest of environments.
Ultimate Flexibility with Interchangeable Eyepiece Bayonet Mount and Collar for a Range of Complimentary Accessories
As with all Kowa spotting scopes, the TSN-82SV is designed to be a flexible and versatile optical instrument. The body incorporates the standard secure bayonet fitting for a range of different eyepieces. An easy accessible accessory collar is ready to accept the Kowa 1.6x extender for extra reach or a range of digiscoping products for long range telephoto photography.
Easy Handling
The body and engineering of the TSN-82SV has been designed to make operation out in the field as comfortable as possible. A large, responsive focus wheel gives you ultimate control whilst sleek and ergonomic styling makes handling the scope a pleasure. The large twist sun shade glides in to position - the whole scope looks and feels premium.
Designed to Digiscope
The TSN-82SV is fitted with the standard accessory collar meaning that Kowa digiscoping adapters can be quickly and easily connected. The large 82mm objective lens is perfectly suited to the art of digiscoping and you can use Kowa adapters to attach DSLR, compact system cameras and smartphones to capture incredible long range telephoto images.
The Complete Package
Out of the premium box, the TSN-82SV is packed with an objective lens cap, eyepiece bayonet cap and instruction manual.
A wide range of accessories are available for the TSN-82SV including eyepieces, case, extender and digiscoping adapters.
What's in the Box
Specifications
| | |
| --- | --- |
| Model: | TSN-82SV |
| Angled/Straight: | Angled |
| Objective Lens Material: | Normal Lens |
| Objective Lens Effective Diameter: | 82mm |
| Minimum Focusing Distance: | 6.0m |
| Filter thread: | 86mm |
| Length: | 383mm |
| Weight: | 1490g |
Why Should You Trust All Star Telescope?
We've Made All The Mistakes
So You Don't Have To
Learn More