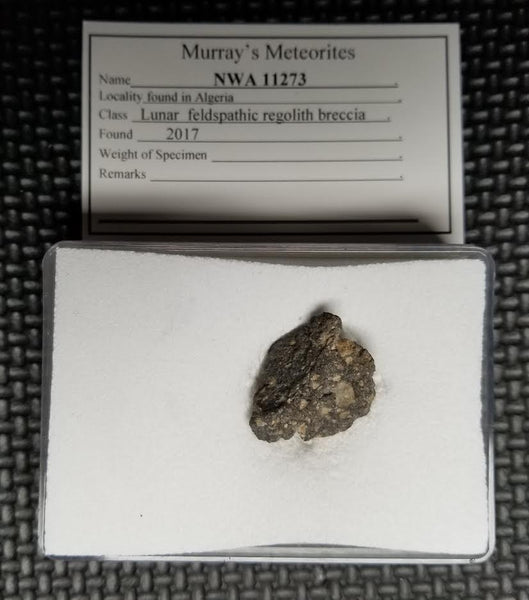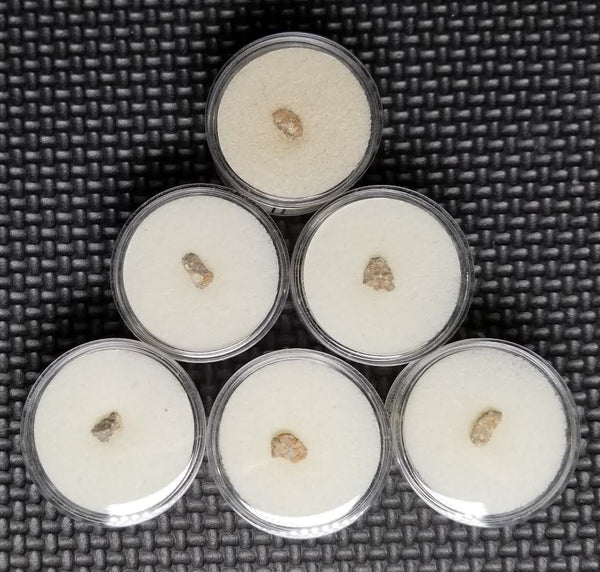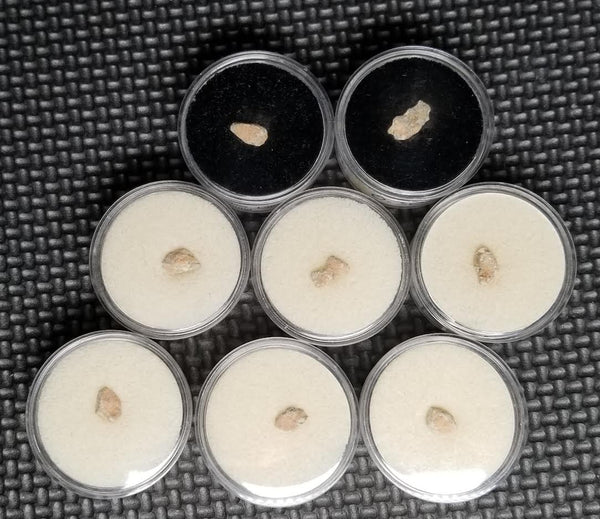 Mass
Medium (0.10-0.19 g)
Large (0.20-0.29 g)
Extra Large (Only One Available - 7.89 g)
Free Expert Support
Why Purchase from All-Star Telescope?
Stress Free, Secure Shopping
Product Description
Meteorites!!
Now you can own your very own piece of the moon. Lunar meteorites are formed when the moon ejects material from an impact crater. Because the Moon has no atmosphere to stop them, meteoroids strike the Moon every day. Lunar escape velocity averages 2.38 km/s (1.48 miles per second), only a few times the muzzle velocity of a common rifle (0.7-1.0 km/s). Any rock on the lunar surface that is accelerated by the impact of a meteoroid to lunar escape velocity or greater will leave the Moon's gravitational influence.
Most rocks ejected from the Moon become captured by the gravitational field of either the Earth or the Sun and go into orbit around those bodies. Over a period of a few years to tens of thousands of years, those orbiting the Earth eventually fall to Earth. Those in orbit around the Sun may also eventually strike the Earth up to a few tens of millions of years after they were launched from the Moon.
Why Should You Trust All Star Telescope?
We've Made All The Mistakes
So You Don't Have To
Learn More