Brand: Meade
Meade 8" F/10 LX200 ACF OTA W/UHTC (0810-60-01)
0810-60-01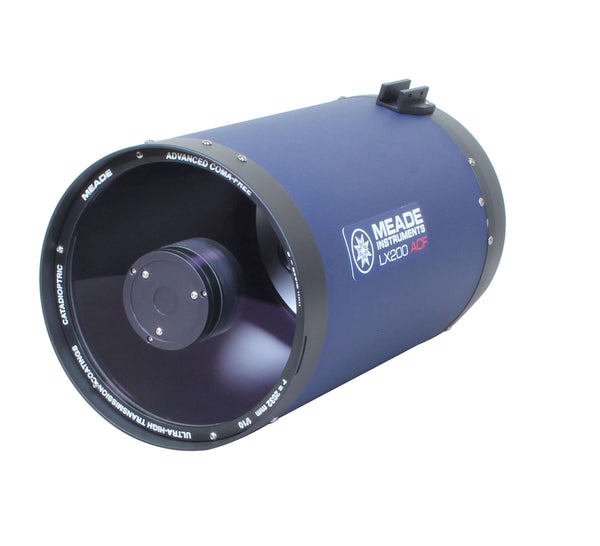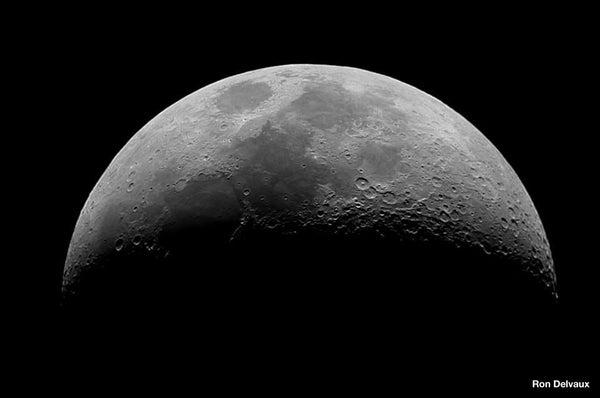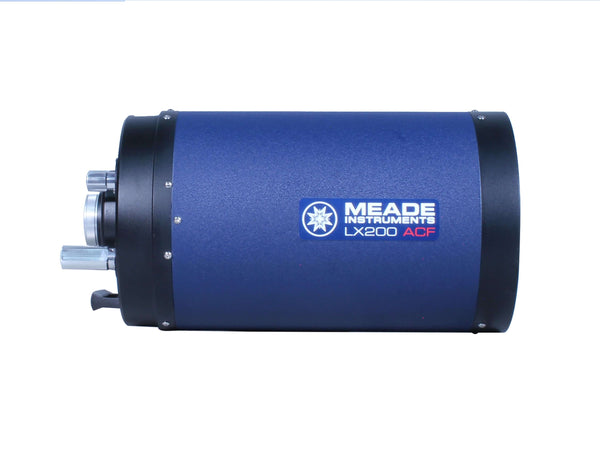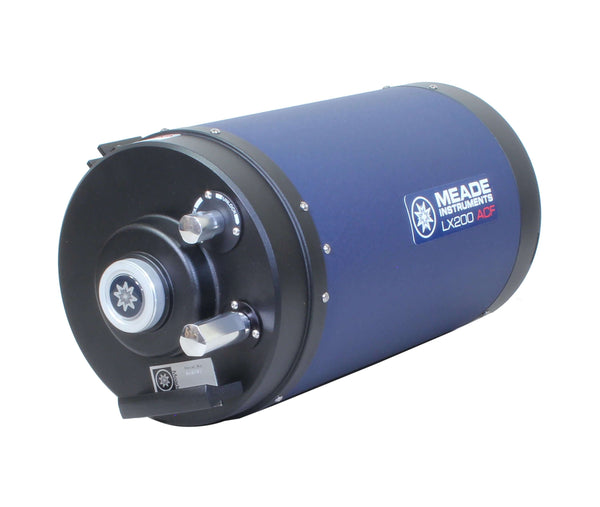 Brand: Meade
Meade 8" F/10 LX200 ACF OTA W/UHTC (0810-60-01)
0810-60-01
Free Expert Support
Why Purchase from All-Star Telescope?
Stress Free, Secure Shopping
Product Description
Advanced Coma-Free LX200 Optical Tube comes with Meade's Ultra-High Transmission Coatings (UTHC), Oversized Low-Expansion Borosilicate Primary Mirror, Schott Borofloat Glass Corrector Plate, Diffraction Limited Optics, Losmandy-style dovetail, and Dust Cover.
The Advanced Coma-Free (ACF) optical system has brought the highest level of optical performance well within the reach of most amateurs. Using the Meade exclusive design, ACF optics achieve aplanatic performance - with a flatter field, reduced astigmatism and eliminated diffractions spikes. Coupled with Meades Ultra-High Transmission Coatings (standard on all LX200-ACF systems), you have the ultimate in premium optics.
All LX200 models feature a primary mirror locking mechanism, which effectively prevents movement of the primary mirror during long exposure astrophotography or observing. Turn the lock knob located just above the telescopes main focus knob and the progressive-tension primary lock completely cancels any residual image shift due to mirror movement during visual, photographic, or imaging applications.
The 8" LX200 Optical Tube Assembly has a 2032mm focal length, an f/10 focal ratio, and weighs 14lbs.
What can I see with a Meade 8" F/10 LX200 ACF OTA W/UHTC (0810-60-01)?
Here are some simulated views of common objects. Results with your telescope will vary with viewing conditions, obrits, equipment and more.
Jupiter with
25mm Eyepiece - 81x Magnification
(Sold Separately)
Jupiter with
10mm Eyepiece - 203x Magnification
Sold Separately
Jupiter with
5mm Eyepiece - 406x Magnification
Sold Separately
Moon with 25mm Eyepiece
81x Magnification
(Sold Separately)
Moon with 10mm Eyepiece
203x Magnification
Sold Separately
Moon with 5mm Eyepiece
406x Magnification
Sold Separately
Andromeda with 36mm Eyepiece
56x Magnification
Sold Separately
Andromeda with 25mm Eyepiece
81x Magnification
(Sold Separately)
Andromeda with 10mm Eyepiece
203x Magnification
Sold Separately
Specifications
| | |
| --- | --- |
| Best for viewing | Brighter deep sky |
| Best for imaging | Solar, lunar, planetary & Messier objects |
| Astro-imaging capability | Lunar, planetary & long exposure |
| User Level | Advanced |
| Optical design | Advanced Coma-Free (ACF) |
| Optical diameter | 203mm |
| Focal Length | 2032mm |
| Focal Ratio | f/10.0 |
| Resolving Power | 0.57arc*sec |
| Highest useful magnification | 300x |
| Highest theoretical magnification | 406x |
| Limiting stellar magnitude | 14.2 |
| Optical quality | Diffraction limited |
| Finder scope | None |
| Focuser | Internal |
| Mount type | Optical Tube without Mount |
| Tube material | Aluminum |
| Weight, optical tube | 14.0 lbs. |
| Additional included accessories | Losmandy style dovetail bar |
| Other features | Ultra High Transmission Coatings (UHTC) |
| Warranty | Two year |
Beautiful scope, solid construction
This scope is great for anyone wanting to capture smaller DSO targets like star clusters or galaxies. Let's in a lot of light, and stars are pin point sharp. It can also be used as a Solar System imaging scope with a nice long focal length of 2,032mm. I can't speak to its use for visual astronomy, since I only use my telescopes for astrophotography.
The focuser is smooth. I haven't played too much with the focus lock, so I don't know much about that from my own experience. There is no visual back included with the scope itself, but the rear threads will accept a standard SCT visual back of either 1.25" or 2". Also, as it standard with most OTAs, there is no finderscope included. It has a bracket for a Meade finderscope, which isn't compatible with the standard mini dovetail base. There are finderscope base plates that can be purchased, I believe, which will replace the Meade plate. Alternatively, Meade sells their own finderscope, which I looked into. They seem quite nice. If you're already a Meade owner, this will likely be a non issue. If this is your first Meade telescope, like mine, it's a very minor issue which can be solved very easily.
The dovetail bar is a Losmandy wide bar, which requires a mount that can hold a wide plate. I'm using a SkyWatcher EQ6-R, which has the capability, and the scope rides on that mount like a daydream on a Sunny afternoon. The tube construction is very solid, and feels like a million dollars. The front dust cover is a solid aluminum, I believe, and is lined with foam to protect the OTA outer finish. Very classy on Meade's part. The rear cells are covered with a cap that screws on. If you decide to keep a visual back on the OTA, then the cap is no longer necessary, but still good to keep around.
The optics are very nice, and the secondary is held on place with three screws on the outside of the housing. The three inner screws are used for collimation. Collimation is very simple, as with any SCT. If rating this OTA on a scale from 1-10, I'd rate it 9. Light weight, yet solid, large aperture for collecting lots of light, produces beautiful views.
Why Should You Trust All Star Telescope?
We've Made All The Mistakes
So You Don't Have To
Learn More