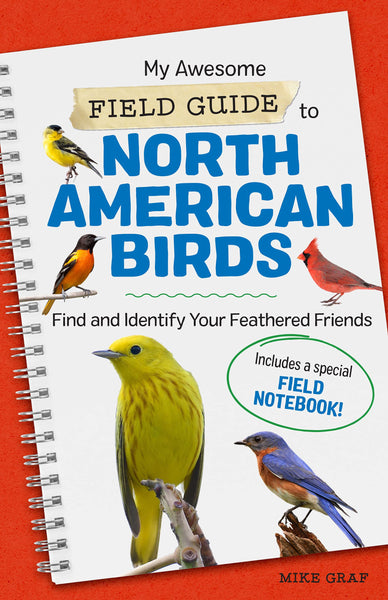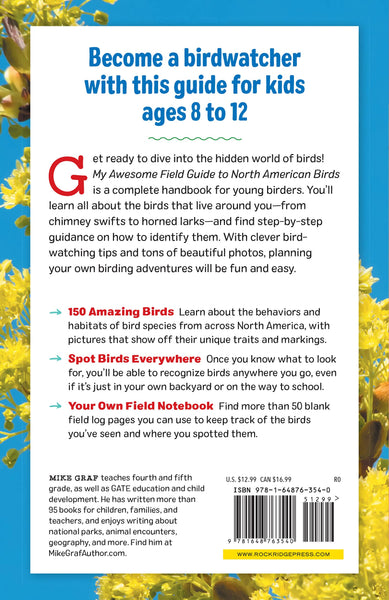 Free Expert Support
Why Purchase from All-Star Telescope?
Stress Free, Secure Shopping
Product Description
Help kids become birdwatchers with this guide for ages 8 to 12
Get ready to watch and listen to the hidden world of birds! My Awesome Field Guide to North American Birds is a complete handbook for young birders. Kids will learn all about the birds that live around them―from Chimney Swifts to Horned Larks―and find step-by-step guidance on how to identify them.
With clever bird-watching tips and tons of beautiful photos, they'll discover the habitats where different species thrive and start planning their own birding adventures.
150 Amazing Birds ― Kids will meet a whole bunch of bird species that are native to North America, with pictures that show off what makes them unique, like their size, shape, and coloring.
Spot Birds Everywhere ― Once kids know what to look for, they'll be able to recognize birds anywhere they go, even if it's just in the backyard or on the way to school.
Your own Field Notebook ― This bird book for kids includes 50 blank field log pages so kids can keep track of which birds they've encountered and where.
Kids will identify and catalog dozens of birds with this fascinating field guide that has everything they need to get started.
About the Author
MIKE GRAF teaches 4th and 5th grade, as well as GATE education and child development. He has written more than 95 books for children, families, and teachers, and enjoys writing about national parks, animal encounters, geography, and more. Find him at MikeGrafAuthor.com.
Why Should You Trust All Star Telescope?
We've Made All The Mistakes
So You Don't Have To
Learn More