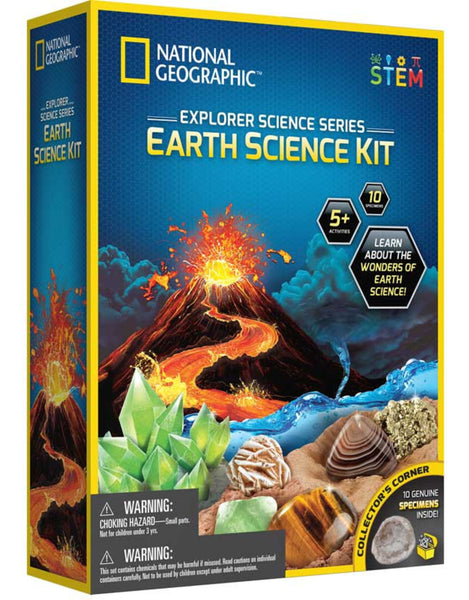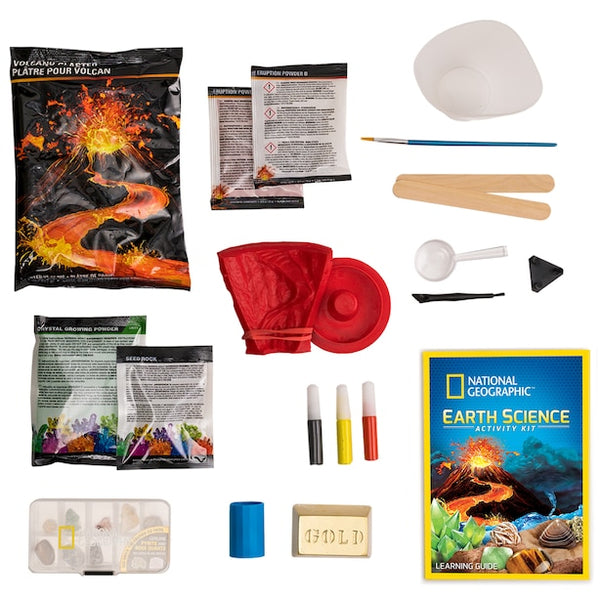 Free Expert Support
Why Purchase from All-Star Telescope?
Stress Free, Secure Shopping
Product Description
The National Geographic Explorer Science Series Earth Science Kit is a must-have for any promising young scientist! Kids will love making their very own erupting volcano, experiencing the magic of chemistry as the eruption powder reacts with water.
Looking for another eruption formula? There are multiple variations to try in the clear, easy-to-follow instructions. They will also be amazed as a potion of water and crystal-growing solution grows into a fully formed crystal! Our special crystal-growing formula means crystals can fully grow in as little as 3 days!
No Earth science kit would be complete without activities centered on geology, which is why there is a pyrite dig brick in the kit. Additional rock and mineral specimens in the kit are the perfect start to a rock collection, and include snowflake obsidian, tiger's eye, green fluorite, pumice, desert rose, blue calcite, a geode, and agate. You also get a handy storage case for all your specimens.
And finally, there is a tornado tube in this set, allowing your child to create a mesmerizing water vortex! There are so many fun activities in this kit that it's perfect to share. It's a great way to spend quality family time together, or to use as part of your home school curriculum. Plus, you can learn the science behind crystals, volcanoes, tornadoes, and gemstones together with the help of our full-color learning guides.
Why Should You Trust All Star Telescope?
We've Made All The Mistakes
So You Don't Have To
Learn More