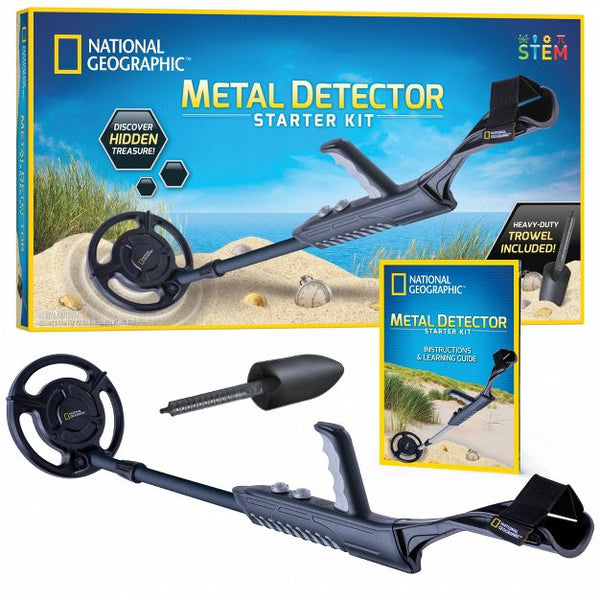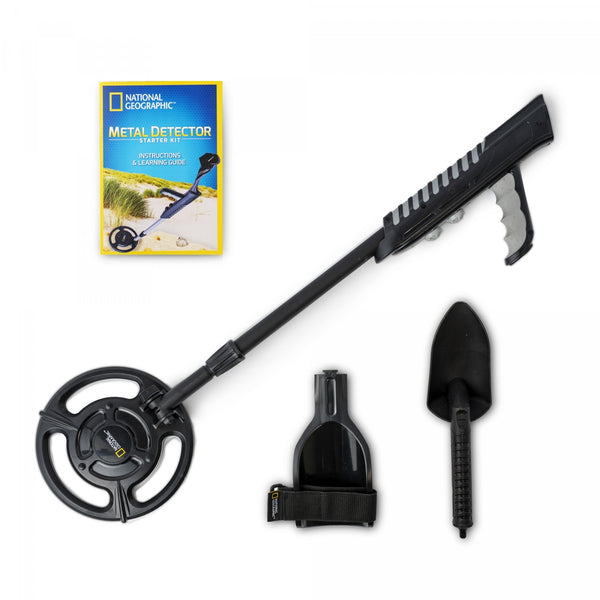 Free Expert Support
Why Purchase from All-Star Telescope?
Stress Free, Secure Shopping
Product Description
National Geographic Metal Detector Starter Kit -- Become a treasure hunter! The National Geographic Junior Metal Detector is the perfect gateway into the fun world of metal detection. Find rings, coins, and other buried treasure on the beach, in the woods, or your own backyard!
Find Buried Treasure – This metal detector is the perfect tool for a treasure hunting expedition! The 7.5-inch diameter waterproof coil has adjustable sensitivity and deep detection for objects up to 7 inches underground. Kid friendly design with high tech features.
Designed for Kids or Adults – A telescoping arm provides length adjustment while a plush arm strap and comfort grip make this metal detector easy for all treasure hunters to use. At just 1.5 pounds, kids can carry it all day!
Collapsible and Portable – This lightweight metal detector travels easily and stores without hassle. The coil can be folded up and the arm support removed, making it a breeze to tuck away in luggage or in the corner of a closet. The included rugged trowel is perfectly designed and makes it convenient to dig up any treasures you might find along the way.
A Fantastic STEM Resource – In addition to all the fun you'll have, you'll be able to gain fascinating insight into the science at work in every experiment with our detailed learning guide.
Why Should You Trust All Star Telescope?
We've Made All The Mistakes
So You Don't Have To
Learn More