Brand: Firefly Books
Nightwatch: A Practical Guide to Viewing the Universe (9781554071470)
9781554071470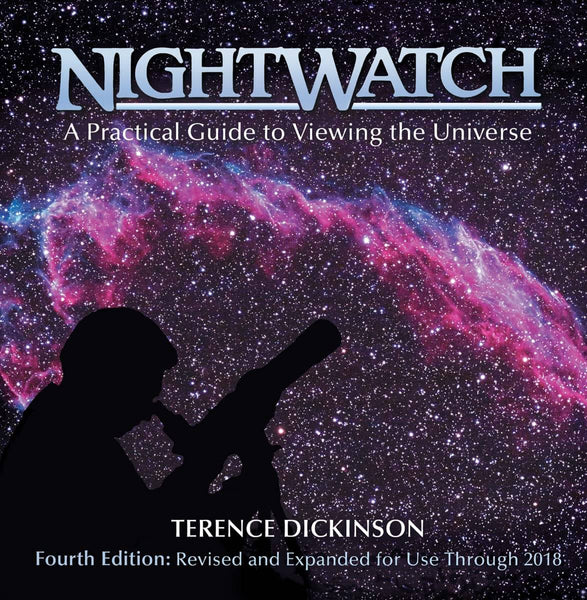 Brand: Firefly Books
Nightwatch: A Practical Guide to Viewing the Universe (9781554071470)
9781554071470
Free Expert Support
Why Purchase from All-Star Telescope?
Stress Free, Secure Shopping
Product Description
Revised Fourth Edition: updated for use through 2025.
The first three editions of NightWatch sold more than 600,000 copies, making it the top-selling stargazing guide in the world for the last 20 years. The key feature of this classic title is the section of star charts that are cherished by backyard astronomers everywhere. Each new edition has outsold the previous one because of thorough revisions and additional new material.
NightWatch has been acclaimed as the best general interest introduction to astronomy. The fourth edition has improvements over the 3rd edition in every chapter, including:
The famous charts, ideal for stargazers using a small telescope or binoculars
A complete update of the equipment section, including computerized telescopes
An enlarged photography section, including how-to instructions for using the new generation of digital cameras for astronomical photography, both with and without a telescope
The tables of future solar and lunar eclipses, planetary conjunctions and planet locations, updated through 2025.
This edition includes star charts for use in the southern hemisphere. There are also dozens of new photographs throughout the book that show the latest thrilling discoveries made by current space observatories and probes.
Author Bio
Terence Dickinson is the best-selling author of 14 other astronomy books, including The Backyard Astronomer's Guide and Hubble's Universe. He has received many national and international science awards, including the New York Academy of Science Book of the Year Award.
While the book contained useful information, It was not what I was looking for. I was looking for a replacement for Olcott and Mayall's Field Book of the Skies that I purchased in the late 1960's. If I had had an oppourtuity to look at the book before I bought it, I wold not have bought it.
Nightwatch: A Practical Guide to Viewing the Universe
This is a very good book! It is well organized and full of good tips: for example using your fingers to measure degrees between stars. The pages are 27mm x 27mm and is sturdily bound using a spiral binding so that it will lay flat - very useful for the star charts. I recomend this book to all skill levels but certainly to beginners and intermediate astronomers.
NightWatch Book
A comprehensive and easy to use guide to answer many of my questions as a beginner astronomer.
Why Should You Trust All Star Telescope?
We've Made All The Mistakes
So You Don't Have To
Learn More