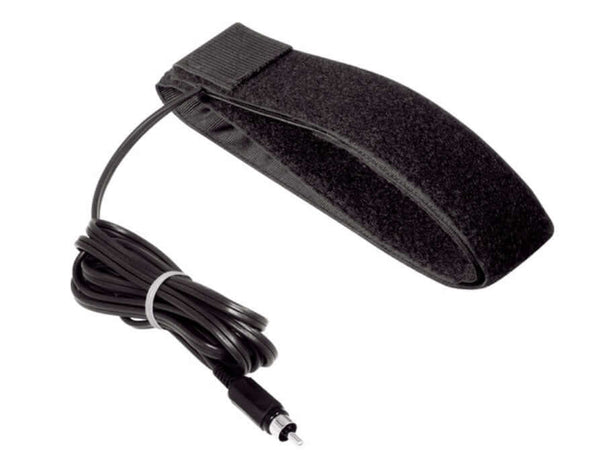 Free Expert Support
Why Purchase from All-Star Telescope?
Stress Free, Secure Shopping
Product Description
This Orion Dew Zapper Heating Band for 150mm (6") to 203mm (8") telescopes is part of the larger Orion Dew Zapper Pro 4-Channel Dew Prevention System. The required control module is sold separately.
With the Orion Dew Zapper Pro you'll never again have to quit an observing or imaging session because dew clouded up your optics. Our advanced dew prevention system powers up to four individual heating bands independently. So you can keep all of your optics — main telescope, finder scope, guide scope, eyepieces, or other optical accessories — bone dry in high humidity or dew-prone weather. Five different heating band sizes are available.
The Dew Zapper Pro control module (sold separately) is powered by a 12-volt field battery and comes with a car lighter-style DC plug on a 12' cable. The microprocessor-controlled circuitry delivers pulse-width modulation for stable, precise temperature control. Each of the four heater outputs has its own temperature control knob with a full range of adjustment from 0% to 100%, and each has a red LED power indicator. Set the output of each channel to provide just the right amount of heating for the prevailing conditions. The control module also has an auxiliary 12-volt port, which allows you to power any 12-volt accessory directly from the module.
This Orion Dew Zapper Heating Band for 150mm (6") to 203mm (8") telescopes is highly power efficient, drawing only 1.69 amps at maximum output. A 10-amp fuse in the control module prevents any mishaps from electrical surges or reversed polarity. And unlike competing dew-prevention systems, the Orion Dew Zapper Pro's heating bands have right-angle cable connections to reduce cable strain and provide a tighter fit. Hook-and-loop fasteners hold the bands snugly around your telescope and accessories. This heating band comes with a 6'-long cable that plugs into the control module via an RCA-type connector. Removable caps are included to protect any unused ports from exposure to the elements.
Don't let high humidity or dew dampen your spirits — or your optics. Buy the Orion Dew Zapper Pro today! Made in the U.S.A.
Quick Overview
Heating band for use with Orion Dew Zapper Pro 4-Channel Dew Prevention System and medium aperture telescopes
Sized to fit 150mm (6") to 203mm (8") telescope optical tubes to prevent dew accumulation from disrupting view quality
Features 6' cable with right-angle connection for snug fit
Made in the U.S.A.
Requires Orion Dew Zapper Pro 4-Channel Dew Prevention System Control Module (sold separately) for operation
Scope dew control for astrophotography
I have used the strap with the Pegasus powerbox, on a 8' reflector tube and it works well to control dew formation. It's well made, with effective stretch and velcro material to maintain tight application. Well priced and should last a long time. Am happy with my purchase.
Orion Dew Strap
The Orion Dew Strap can be used with a number of products. It can easily plug into an Eagle 4, or an ASAIR Plus, or a dedicated dew heater controller. I'd never travel to a dark sky site without it. The Dew Heater is critical to ensure your glass is free of dew.
Why Should You Trust All Star Telescope?
We've Made All The Mistakes
So You Don't Have To
Learn More