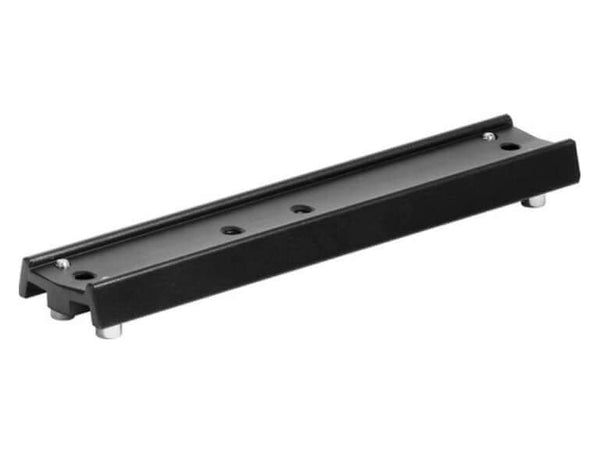 Free Expert Support
Why Purchase from All-Star Telescope?
Stress Free, Secure Shopping
Product Description
The 8" Orion Dovetail Mounting Plate provides a platform for coupling telescope optical tubes to Orion SkyView Pro, Atlas, Sirius, and AstroView equatorial telescope mounts. This "narrow-style" dovetail plate also works well with Orion VersaGo and SkyView AZ altazimuth mounts. The dovetail plate fits into the dovetail saddle on the mount head for easy attachment.
Ideal for amateur astronomers who have more than one telescope to use with a single mount, the 8" Orion Dovetail Mounting Plate is easy to use. Simply attach one to each of your telescopes, or telescope tube rings, and you'll be able to swap between your telescope optical tubes quickly and easily. Once you've attached your telescope or telescope tube rings to the Dovetail Mounting Plate, you can change telescopes on the mount without using tools!
This dovetail plates is made of extruded, anodized aluminum. The plate has two 1/4"-20 threaded holes near the middle, and a through hole on both ends that can accommodate user-supplied 1/4"-20 cap screws or smaller. (Note that the through holes are not counterbored underneath.) Note: One 8" dovetail plate comes standard with the SkyView Pro and Sirius EQ-G GoTo computerized telescope mounts.
Mounting an 80mm
Worked well for my application
Why Should You Trust All Star Telescope?
We've Made All The Mistakes
So You Don't Have To
Learn More