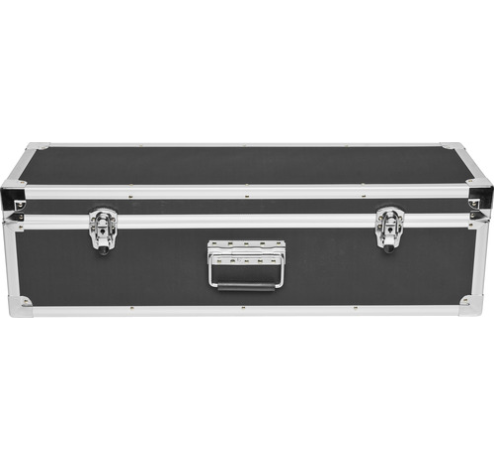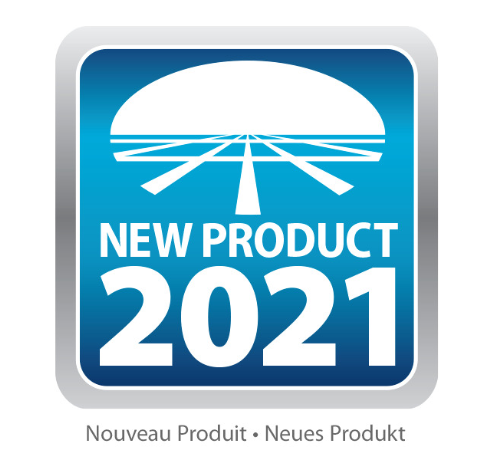 Free Expert Support
Why Purchase from All-Star Telescope?
Stress Free, Secure Shopping
Product Description
With exceptional optics, top-notch features and beautiful fit and finish, the Orion EON 115mm ED Triplet refractor telescope offers wide-field observers and astrophotographers an impeccably crafted, true-color instrument at a great price. We've updated the previous award-winning design with an even more robust focuser, and streamlined the tube rings and dovetail bar. From front to back, this is a beautifully well-crafted and rock solid design.
This premium refractor telescope's generous, 115mm (4.5") aperture collects ample light from faint deep-sky objects to provide crisp images with excellent color correction by virtue of the element of FK-61 extra-low dispersion ("ED") optical glass in its air-spaced triplet objective lens. The apochromatic refractor's medium 805mm focal length gives it a fairly fast, f/7.0 f-ratio which performs exceptionally well for wide-field visual use or deep-sky astrophotography. Multilayer anti-reflection coatings on every air-to-glass lens surface maximizes light transmission; while an extendable dew shield, blackened lens edges, and multiple internal knife-edge baffles eliminate off-axis reflections and glare to ensure excellent contrast.
At the back end of the EON 115mm Triplet ED, you'll find a new heavy-duty 2.5" dual-speed Rack-and-pinion focuser with precise 10:1 fine focus control. The focuser features an Orion finder scope base for attachment of any Orion reflex sight or finder scope, if desired. The big focuser's 2.5" drawtube sports an engraved millimeter scale to aid in focus point repeatability, and features a focus-lock thumbscrew, both of which are especially useful for astrophotography. Both the 2" accessory collar on the focuser drawtube and the 1.25" adapter feature non-marring brass compression rings, and a robust "twist-lock" style mechanism for securely clamping down onto the diagonal or camera nosepiece.
Not only is the EON 115mm ED Refractor a great wide-field performer, it's also conveniently compact and measures just 28" with its sliding dew shield retracted for easy transport and storage in the included foam-lined hard carry case. Unlike heavier, bulkier astrophotography telescopes, the relatively lightweight, 15 lb. EON 115mm optical tube needs only a medium-sized equatorial mount to support it.
The EON 115mm refractor's finder dovetail base can also be used for optional guide scopes such as one of our Mini Guide Scopes. A slip-fit metal objective lens cap, a narrow "Vixen-style" dovetail mounting bar and two heavy-duty hinged tube rings with multiple, pre-drilled and tapped holes along the top and bottom are included.
If you're looking for an exquisitely constructed "apo" refractor that can achieve amazing results for both astrophotography and serious visual observing, the versatile Orion EON 115mm ED Triplet is an ideal choice.
Warranty note: Limited Warranty against defects in materials or workmanship for one year from date of purchase. This warranty is for the benefit of the original retail purchaser only. For complete warranty details contact us at 800-447-1001.
What can I see with a Orion EON 115mm ED Triplet Apochromatic Refractor Telescope (10285)?
Here are some simulated views of common objects. Results with your telescope will vary with viewing conditions, obrits, equipment and more.
Jupiter with
25mm Eyepiece - 32x Magnification
(Sold Separately)
Jupiter with
10mm Eyepiece - 81x Magnification
Sold Separately
Jupiter with
5mm Eyepiece - 161x Magnification
Sold Separately
Moon with 25mm Eyepiece
32x Magnification
(Sold Separately)
Moon with 10mm Eyepiece
81x Magnification
Sold Separately
Moon with 5mm Eyepiece
161x Magnification
Sold Separately
Andromeda with 36mm Eyepiece
22x Magnification
Sold Separately
Andromeda with 25mm Eyepiece
32x Magnification
(Sold Separately)
Andromeda with 10mm Eyepiece
81x Magnification
Sold Separately
What's in the Box
Specifications
Best for viewing 
Lunar & bright deep sky
Best for imaging
Deep sky
User level
Advanced
Optical design
Refractor
Optical diameter
115mm
Focal length
805mm
Focal ratio
f/7.0
Coatings
Fully multi-coated
Optics type
Air-spaced triplet
Glass material
Extra low dispersion
Resolving power
1.00arc*sec
Lowest useful magnification
19x
Highest useful magnification
230x
Highest theoretical magnification
230x
Limiting stellar magnitude
13.0
Optical quality
Diffraction limited
Finder scope
5x24
Focuser
2.5" dual-speed Rack-and-pinion
Mount type
Optical Tube without Mount
Astro-imaging capability
Lunar, planetary & terrestrial
Backfocus distance
158.0mm
Tube material
Aluminum
Length of optical tube
28.0 in.
Weight, optical tube
15.0 lbs.
Additional included accessories

Aluminum-clad hard case
Tube rings
Aluminum
Slip-on objective lens cap

Other features

Retractable dew shield
Compression ring eyepiece clamp

Warranty
One year
Why Should You Trust All Star Telescope?
We've Made All The Mistakes
So You Don't Have To
Learn More