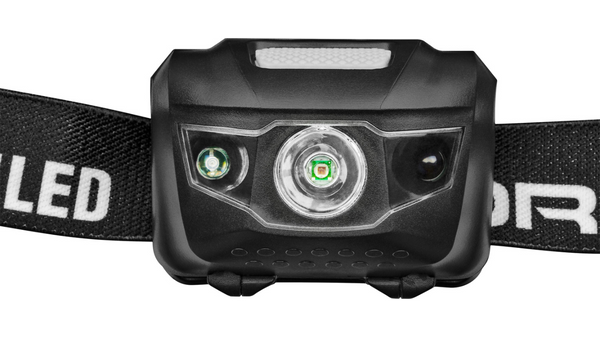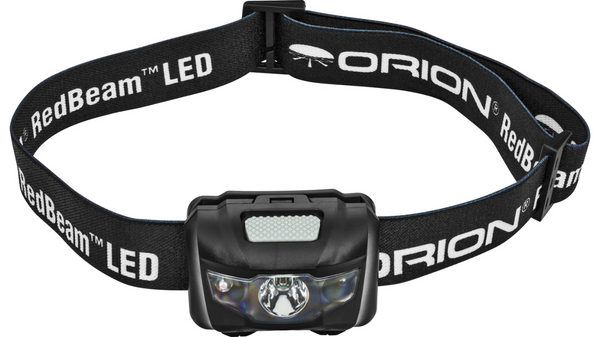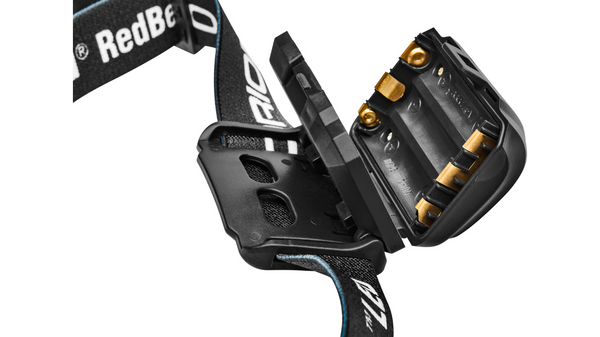 Free Expert Support
Why Purchase from All-Star Telescope?
Stress Free, Secure Shopping
Product Description
Have you ever dropped a setscrew in the grass in the dark, and went fumbling around looking for it, holding your red-light flashlight in one hand, thinking you may never see that setscrew again? Put both hands to work with the Orion RedBeam LED Motion Sensing Headlamp!
In addition to finding lost parts, this versatile red-light LED flashlight works great when you need to set up astronomy gear and need both hands to attach everything together. An elastic adjustable head strap fits all sizes, and provides a comfortable grip to hold the flashlight in place.
But this isn't just any ordinary hands-free flashlight. In addition to the adjustable brightness red LED light (5%, 10%, 50%, 100% illumination), there is a completely hands free mode that allows you to turn the light on and off with the wave of your hand! Simply wave your hand approximately 4" in front of the LED, and a sensor detect the motion, turning the light on and off. And if you're worried about moving your head around and objects in front of you triggering the sensor when you don't want it to, fear not! The sensor is focused to 4" away, so nothing in the distance will trigger the light. And our favorite advantage of the sensor no more fumbling for the power button in the dark when it's cold and you've got thick gloves covering your hands.
Perfect for reading star charts while in the field at the lower brightness setting so you won't disturb your night vision, and for walking around your campsite or packing your equipment up for the night when using the brighter settings. Powered by three AAA batteries (not included), and adjustable to aim straight out or angled downwards towards the ground when worn. The RedBeam LED Headlamp is a must have accessory and you'll quickly wonder how you did without it!
Warranty Note: Limited Warranty against defects in materials or workmanship for one year from date of purchase. This warranty is for the benefit of the original retail purchaser only. For complete warranty details contact us at 800-447-1001.
Orion RedBeam LED Motion Sensing Headlamp (05383
It is nice when you receive a product which delivers exactly what is says it does.
The four settings deliver more than enough light for any task.
I would definitely recommend this product to anyone.
Robert Selcer
RedBeam Headlamp - Love it!
This is an inexpensive but essential accessory. This item has 3 different intensities of red light and the motion sensor is a great addition. It is lightweight and long life system, so perfect for the amateur astronomer.
Fantastic head lamp.
This is a wonderful red light head lamp at a great price. Should be perfect for the star parties. No complaints. It's my go to lamp now.
Bonne lampe pour lire les cartes
La possibilité de choisir quatre intensités différentes est un avantage. L'activation par mouvement fontionne bien; mais lorsqu'on est près du télecope la lampe s'allume et s'éteint sans notre vouloir; il faut alors l'éteindre complètement pour ne pas être géné.
Works as expected
Item arrived after 14 days, works as described, thanks
Why Should You Trust All Star Telescope?
We've Made All The Mistakes
So You Don't Have To
Learn More