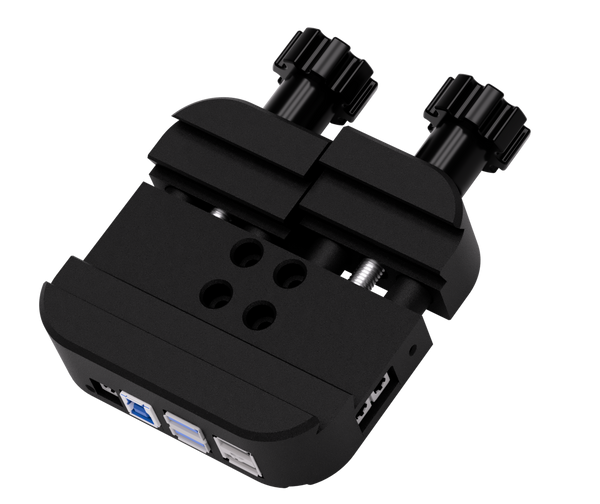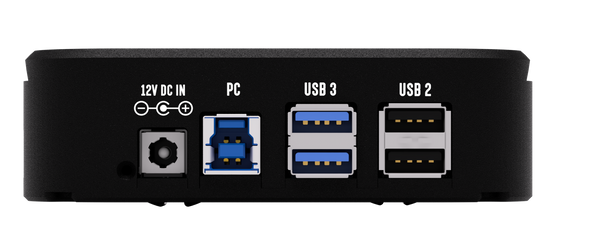 Free Expert Support
Why Purchase from All-Star Telescope?
Stress Free, Secure Shopping
Product Description
The Pegasus Astro Saddle Powerbox is a versatile and indispensable accessory for astronomy enthusiasts and astrophotographers alike. This innovative device seamlessly combines a telescope saddle and a power distribution hub, simplifying the setup and operation of astrophotography equipment.
The saddle securely holds your telescope while also providing multiple power outputs for all your astronomy gear, including cameras, mount, dew heaters, and more.
With its integrated USB ports, input voltage, current monitor, and robust build quality, the Pegasus Astro Saddle Powerbox not only ensures a tidy and organized telescope setup but also reduces cable clutter and minimizes the risk of accidental power interruptions during those crucial imaging sessions under the night sky. It's a must-have tool that enhances the convenience and efficiency of any astrophotography rig.
Features
6 x Power Outputs
The device is equipped with 4 x 12V outlets, offering ample power for your various equipment needs. Additionally, you have the flexibility to repurpose the 2 x Dew Heater outlets, converting them into continuous 12V power sources. The device employs robust MOSFET transistors to deliver reliable electrical current to your valuable equipment. It's important to note that the quad port can be switched on or off collectively, while the heater ports offer individual control.
Built in Sensors
Device comes equipped with built-in sensors that elevate its functionality to a new level. These sensors include temperature and humidity monitoring, ensuring that astrophotographers can keep a close eye on environmental conditions during their observation sessions. By providing real-time data on temperature and humidity levels, this feature helps users make informed decisions about dew control and equipment protection. Additionally, the powerbox's input voltage and electric current display ensures that voltage variations or power consumption are easily monitorable.
2x Dew Heaters
Enjoy precise control over your dew heaters with the device's dual dew heater outputs. These outputs offer fine-grained control over heater intensity, allowing you to tailor your equipment's performance to your exact needs. What's more, the device features an intelligent auto-dew function that can automatically adjust heater intensity by monitoring the onboard temperature and humidity sensor, ensuring optimal conditions for your setup.. A Pair of cable adapters from DC 2.1 -> RCA is included in the package. Each output can deliver up to 5A.
Monitor your Electric Power
An Amp-meter placed after the DC input reports the total electric current and voltage levels. This allows you to easily monitor your equipment's detailed and overall power consumption.
Device is designed with careful consideration of the total current requirements of astrophotography equipment. It can output up to 10 Amps of electric current and offers multiple output channels, each with a specified current rating, allowing users to safely power a variety of devices simultaneously. Whether it's your telescope mount, cameras, filter wheels, or other accessories, this powerbox ensures that the total current drawn does not exceed its maximum capacity, thereby preventing overloads and potential damage to your valuable equipment.
The powerbox has been designed to output up to 10 Amps of electric current. Please note that a typical backyard astrophotographic setup requires 5-7 Amps.
Built-in USB3.1 Hub – 2x USB3 & 2x USB2 Ports
A powered MTT (Multi Transaction Translator) USB3 Hub at the back of the device provides:
2x USB3 SuperSpeed Ports
2x USB2 High-Speed Ports
The new SuperSpeed hubs operate in parallel with the USB 2.0 controller, so 5 Gbps SuperSpeed data transfers are not affected by slower USB 2.0 traffic.
USB Port Configuration under PPBADV Gen2:
USB Port 1 supports USB2 & USB3 devices
USB Port 2 supports USB2 & USB3 devices
USB Port 3 supports USB2 devices
USB Port 4 supports USB2 devices
USB Port s provides up to 3 Amps of current. You can connect any device that requires 5V. E.g a Raspberry PI 3/4 or Intel Compute Stick M3/M5 can receive power from this specific port.
Optional Pucks for 3rd-Party Mounts
The Saddle Powerbox can be seamlessly affixed to the NYX-101 mount without the need for additional components. For compatibility with other mount types, the use of an additional puck is necessary. At present, our product supports a range of mounts, which includes:
Puck (PEG-PUCK-AM5) can be used to attach the Powerbox Saddle onto the ZWO-AM5 mount
Puck (PEG-PUCK-EQ6R) can be used to attach the Powerbox Saddle onto Skywatcher NEQ6 and EQ6-R mounts
Puck (PEG-PUCK-RST) can be used to attach the Powerbox Saddle onto RST 135 and RST 300 mounts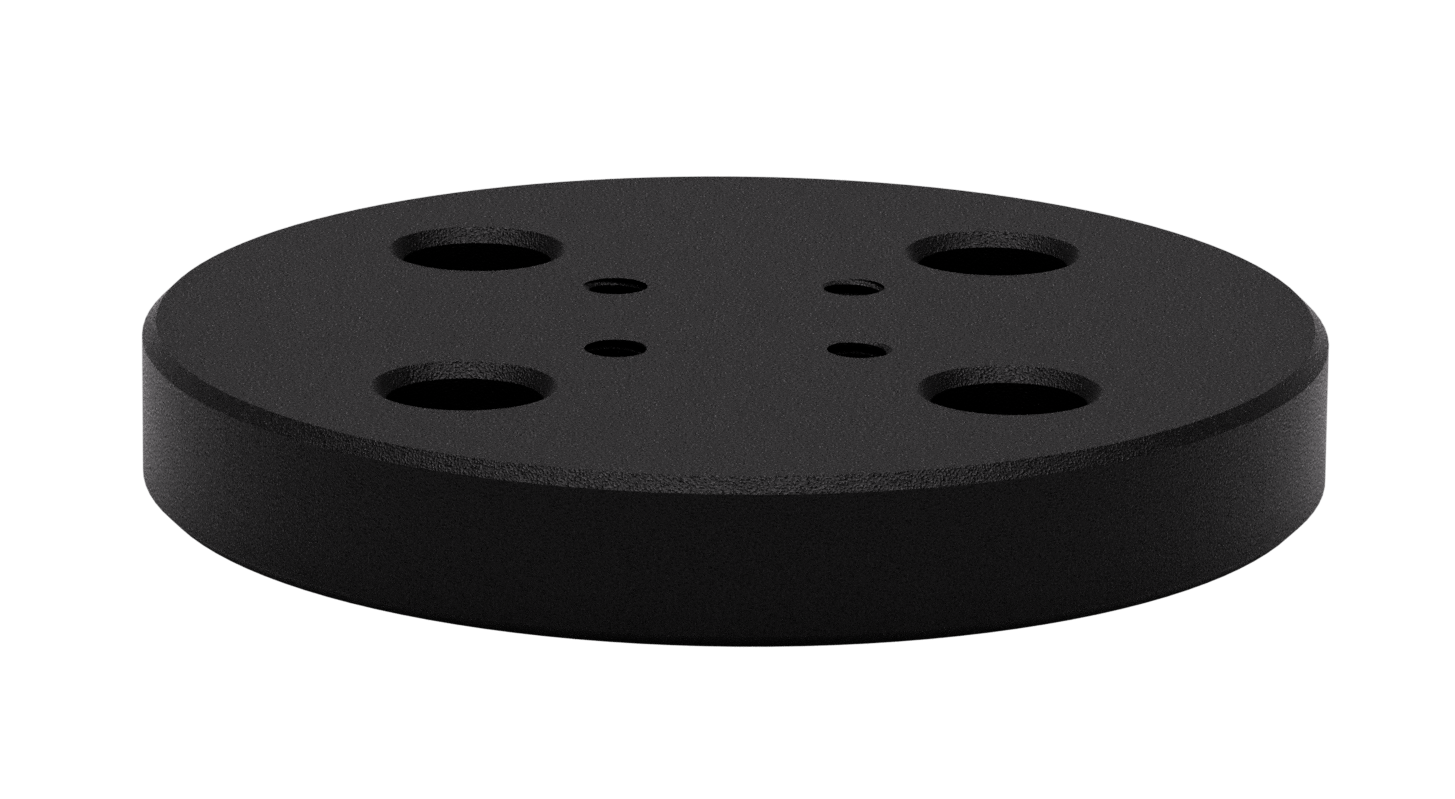 Lonsmandy and Vixen Style Support
A high-quality robust CNC aluminium saddle houses the electronics of the Powerbox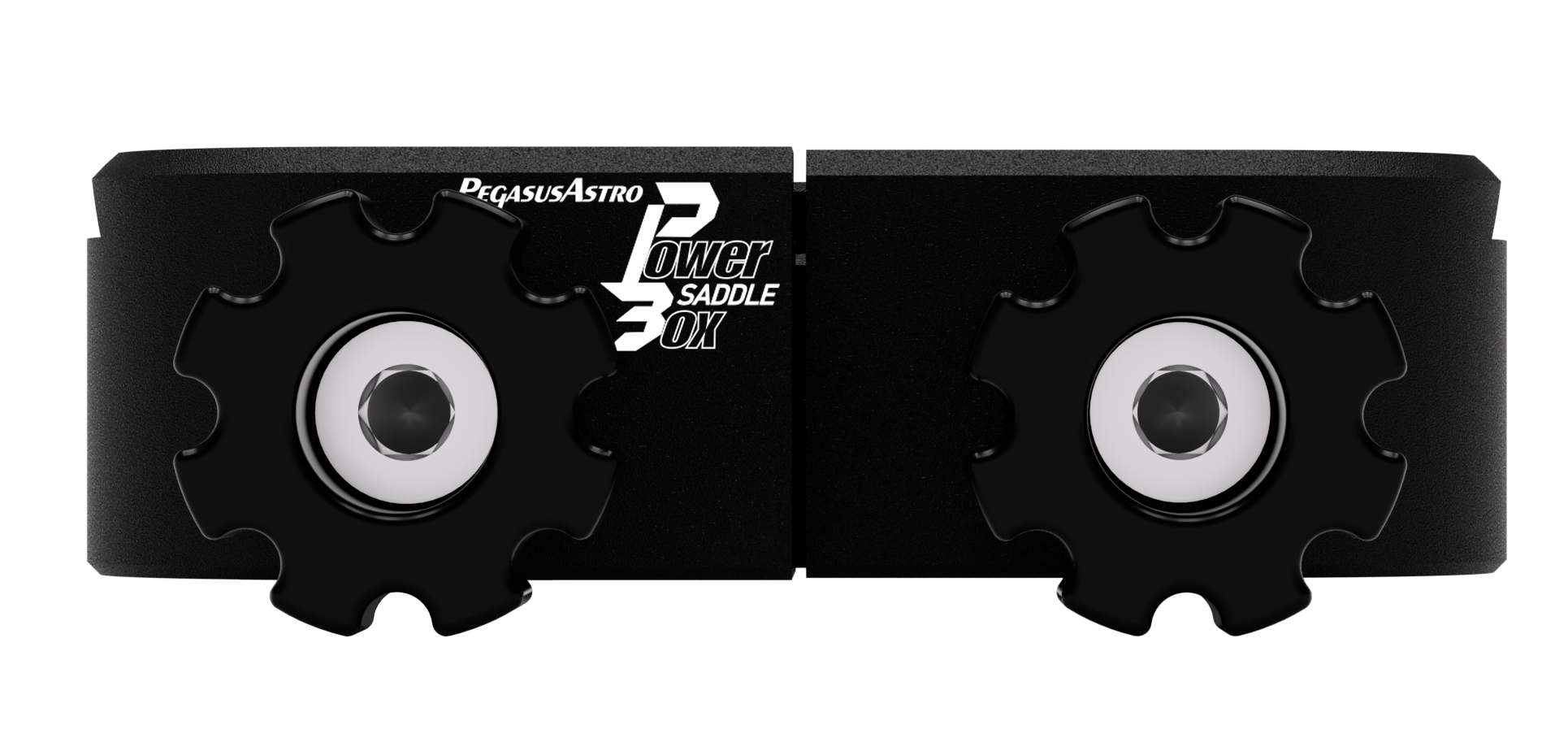 The Saddle Powerbox is compatible with both Losmandy 3" and Vixen Clamp mounting systems, providing you with versatile options for securing and integrating your equipment.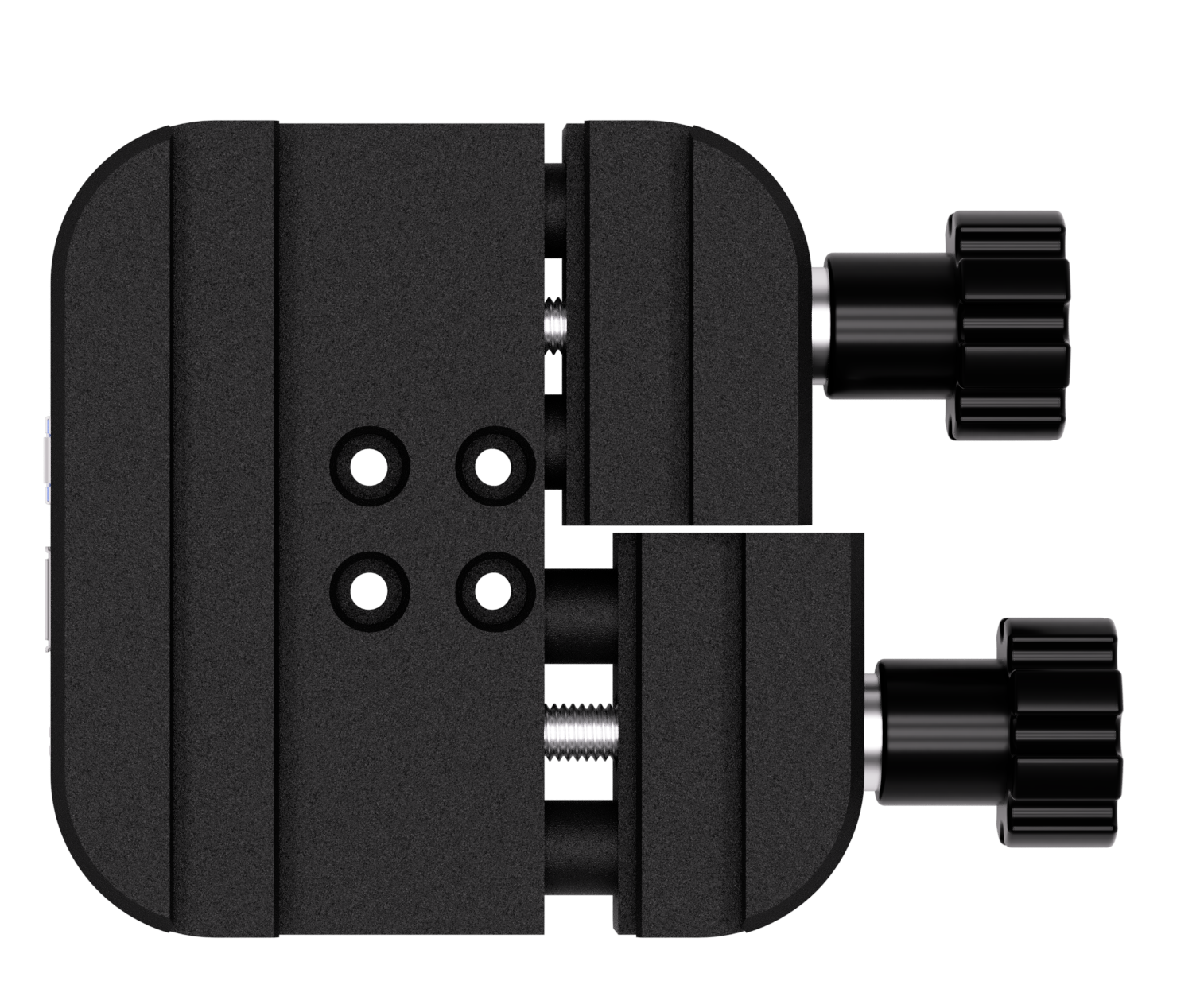 Two separate and adjustable knobs provide you with precise control to securely fasten your telescope and gear, ensuring stability and ease of use.
Additional Key Features
Standalone Operation "Out Of the Box": Pocket Powerbox Micro can work "out of the box" as a standalone device. Just plug the cables, setup the "autodew" functionality and every time you boot the device, it will retrieve your settings. So, If you don't like to connect to a PC every time, you don't have to. Simple as that!
Two Channel Duty Cycle PWM Outputs: Two Pulse width modulation (PWM) outlets are capable to provide power to your "thirsty" Dew Heaters. No more moisture fuzzing your equipment and destroying your clear nights. These outlets can be remote-controlled from your laptop using the supplied software.
Auto Adjustment of PWM (Dew Outputs): The controller can auto adjust the heater power levels by consulting the environmental sensor Dew Point reading. Just click "Auto" and leave to Powerbox to decide if it is time to turn on and precise tune the level of your dew heaters.
More than 10A of Total Power: The controller has been designed to support up to 10 Amps of total current.
Led Indications for Power and Failure States: Led can blink in patterns to warn you regarding important power issues (e.g over or under voltage). Moreover light can be turned off using the software. Our led is very dim but in case you don't like it on you can switch it off via the software.
Reverse Polarity Protection: Powerbox has been design with a reverse voltage polarity protection. It will definitely save your night if you accidentally connect the main power supply in reverse polarity!
A Hardware Watchdog: A hardware watchdog resets the device if for any reason there is no response from the controller for two seconds. A neat feature in the unlikely event of a controller freeze – when you have a remote observatory and you need to be certain that everything works as expected.
Upgradable Firmware: Device is firmware upgradable to support future features and bug fixes.
What's in the Box
Specifications
| | |
| --- | --- |
| Dual Saddle | Supports Losmandy and Vixen plates |
| Supply Voltage | 12V - 14V DC |
| Power Input and Output Connectors | 5.5 x 2.1mm Barrel (center positive) |
| Connectivity | USB3 Type B Connector |
| 4 x 12V Outputs | Maximum Current 10 Amps in total.5.5 x 2.1mm Barrel (center positive)Software: ON/OFF all ports |
| 2 Channel x 12V PWM Outputs | Maximum Current 4A each)Software: Duty Cycle % / OFF5.5 x 2.1mm Barrel (center positive) Both can switched, via software, to constant 12V outputs and increase the 12V output count to six (6). |
| Built in temperature and humidity Sensor | 0-100% humidity readings with 2-5% accuracy-40 to 80°C temperature readings ±0.5°C accuracy |
| Voltmeter | Measures 5 - 15V |
| Maximum Electric Current | 10A |
Why Should You Trust All Star Telescope?
We've Made All The Mistakes
So You Don't Have To
Learn More