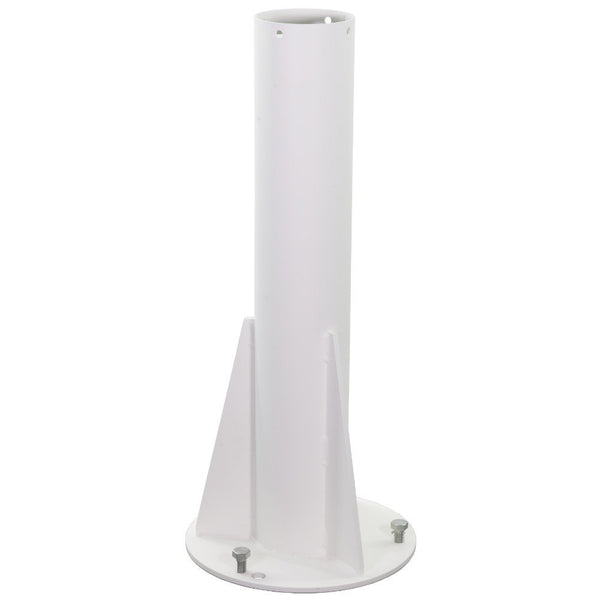 Free Expert Support
Why Purchase from All-Star Telescope?
Stress Free, Secure Shopping
Product Description
When you want to install a telescope under a dome, the pier is preferable since not only it provides very good stability but it also needs for less space and it prevents the telescope installed on the mount touches the tripod. Using the pier, you can safely use your instrument!
This pier can be used with optional adapters for EQ6 / EQ6-R / AZ-EQ6 / CGEM mounts, or for EQ5 / HEQ5 / AZ-EQ5 mounts.
Our C82 pier is made of steel and it has a high rigidity and load capacity, thanks to the central tube 5 mm thick. By adding the optional adapter to connect the mount, it has a height of 82cm from the ground.
Specifications
The pier base is circular and it has a diameter of 35 cm. Here there are three pairs of holes set at 120°. Each pair consists of a through hole in which you can insert the retaining screw to the concrete base and an M16 threaded hole in which to put a thrust screw to adjust, during the installation of the pier, the perfect vertical position of the pier itself.
Why Should You Trust All Star Telescope?
We've Made All The Mistakes
So You Don't Have To
Learn More