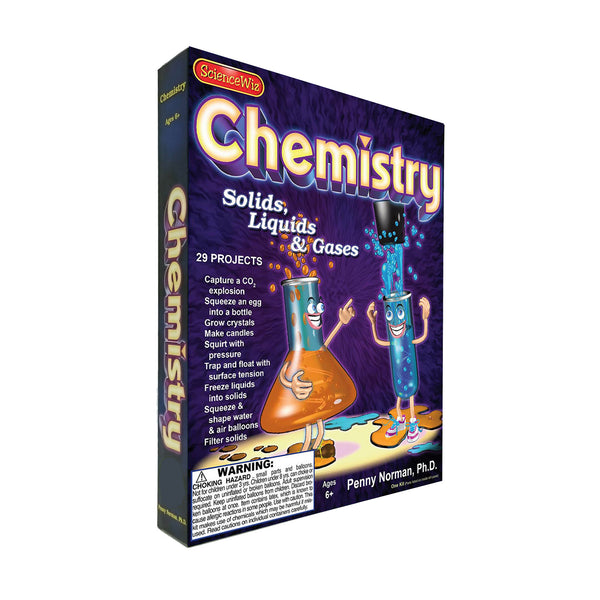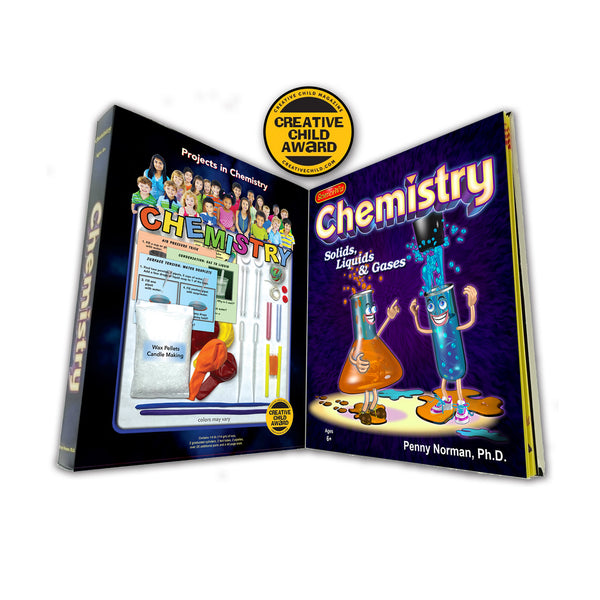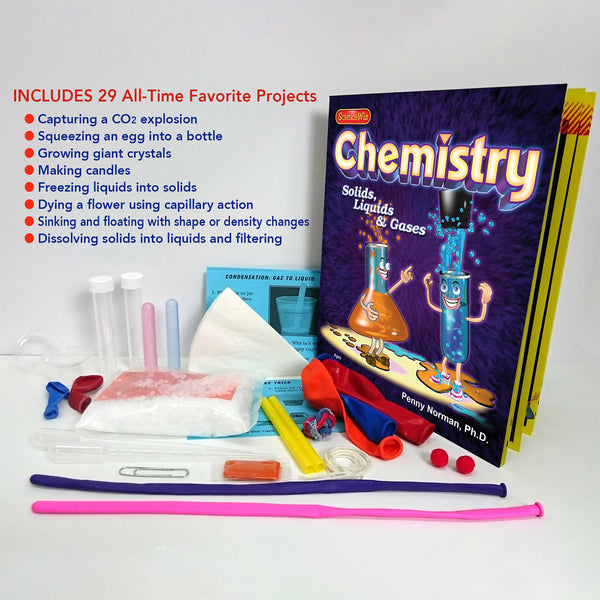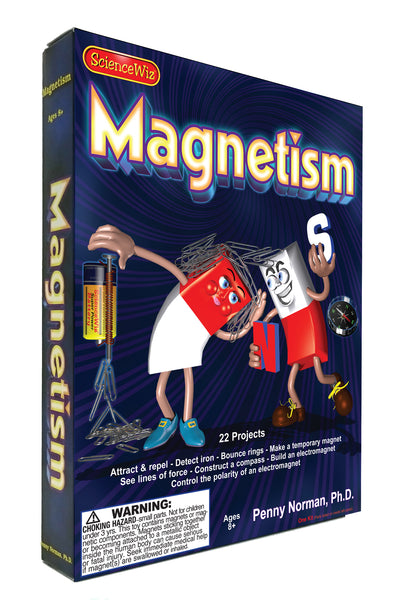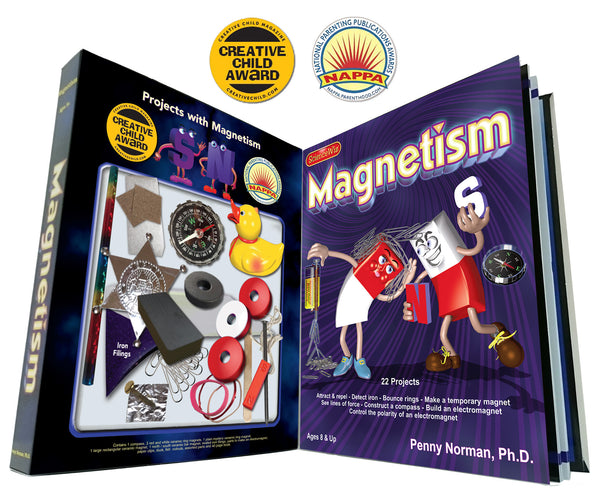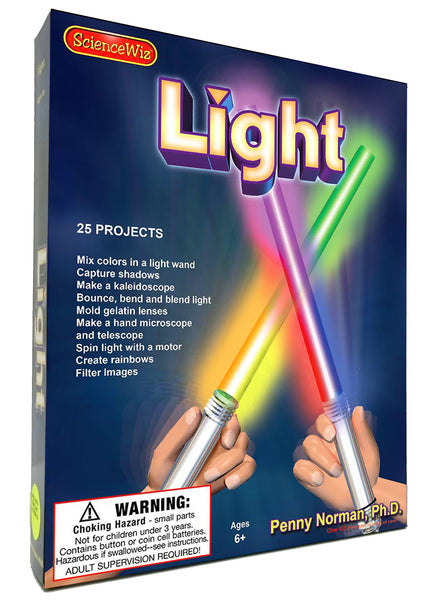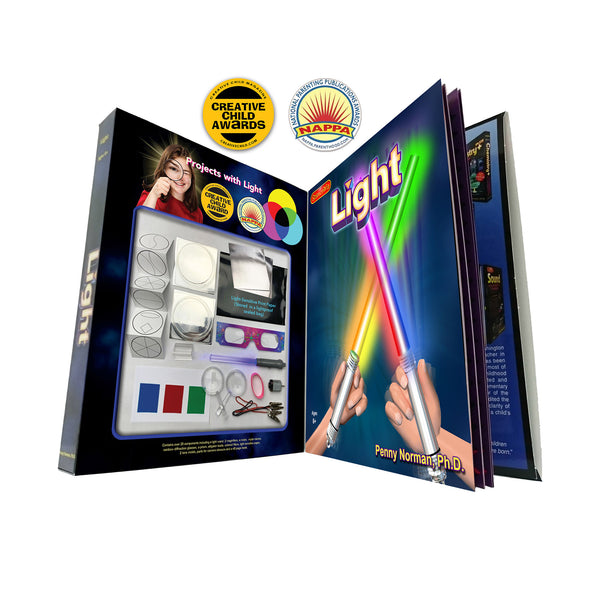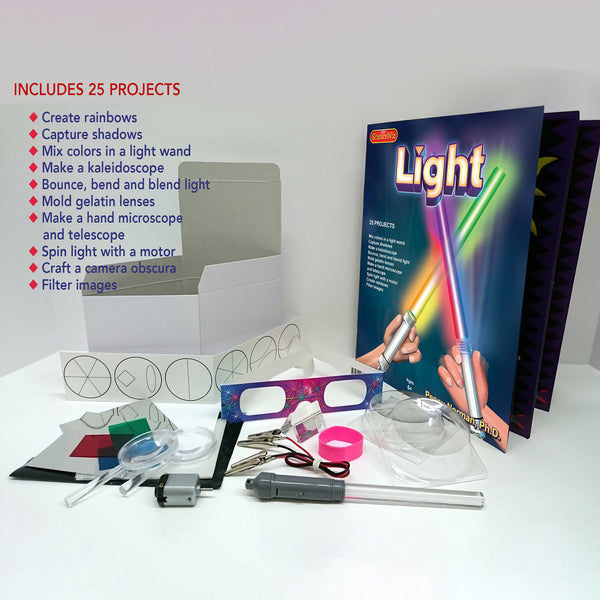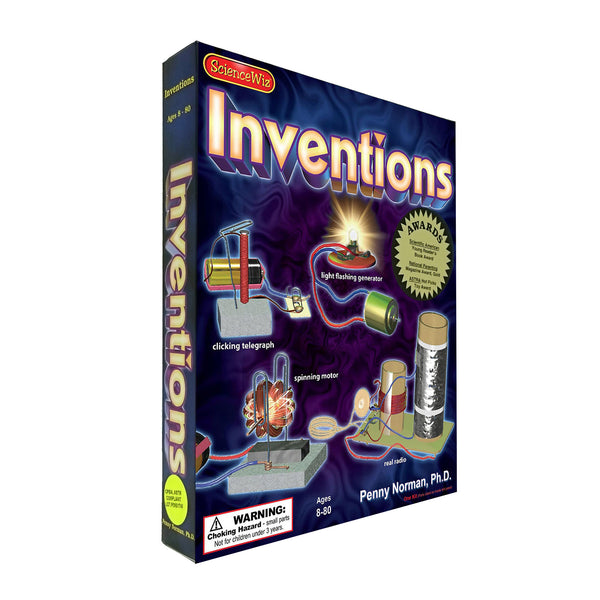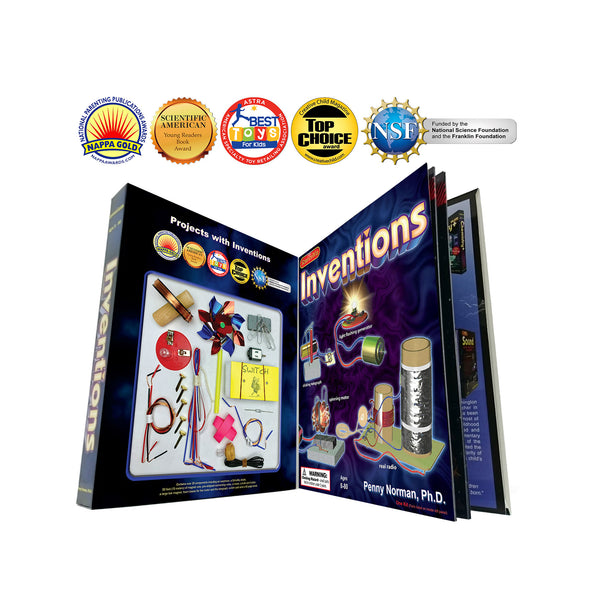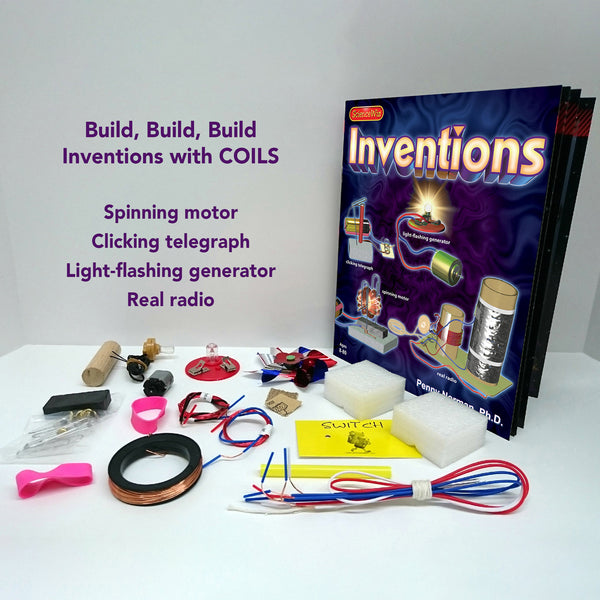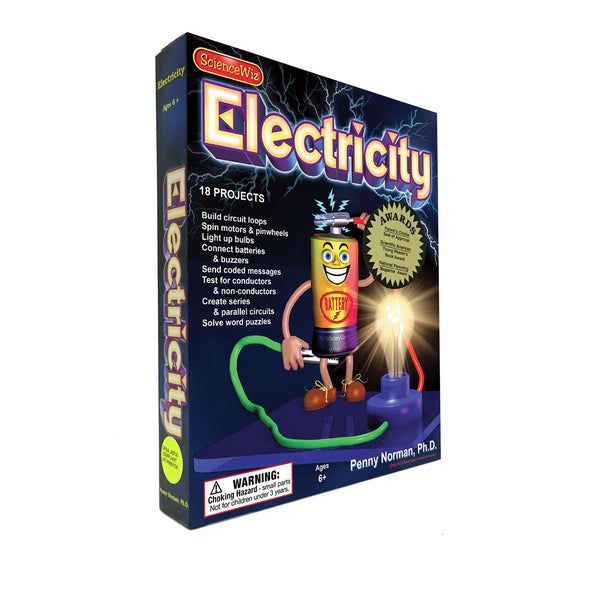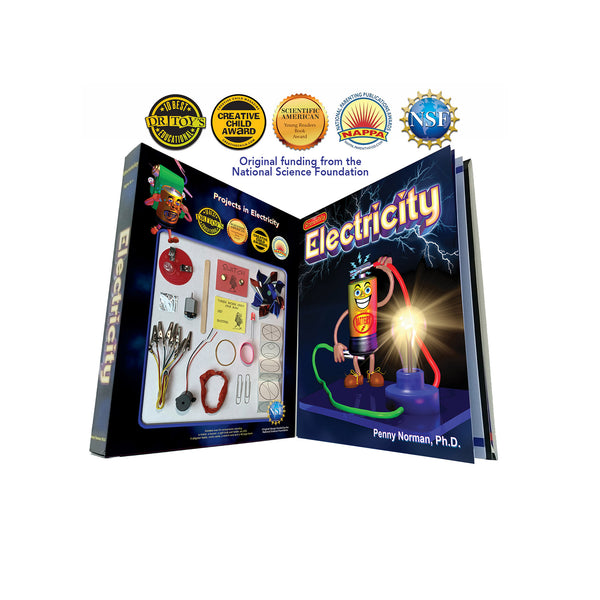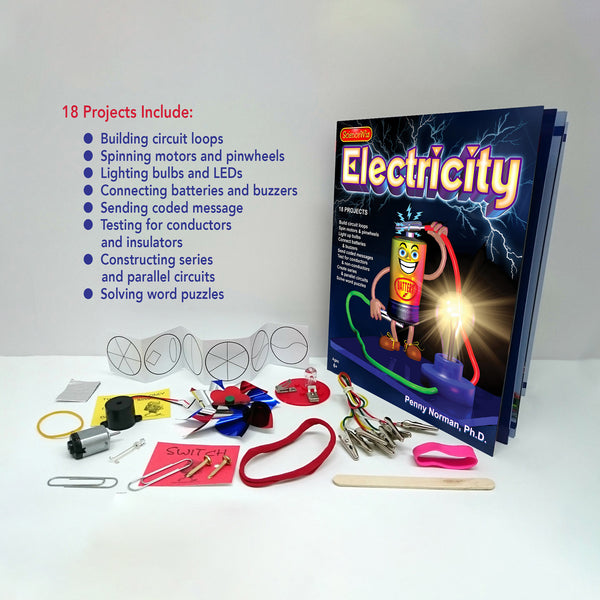 Kit Variant
Chemistry
Magnetism
Light
Inventions
Electricity
Free Expert Support
Why Purchase from All-Star Telescope?
Stress Free, Secure Shopping
Product Description
Looking for something both extremely fun and surprisingly educational? Look no further!
These award-winning games and kits are Dr. Penny Norman's 15-year labor of love and science. A mother, volunteer educator and Ph.D. in biophysics, she has revolutionized the way we teach advanced scientific concepts to elementary school students. Nurture kids' interest in specific science themes and concepts, from chemistry to light, with truly rewarding hands-on projects—each with brilliantly explained instructions and carefully sourced materials.


Individual Kit Details 

Science Wiz - Chemistry
40 page science book with materials
Candle making, water squirting, freezing thawing, glop, and mud pie experiments — things every child should do to explore the matter of matter. A favorite among the award winning ScienceWiz™ kits.
35 Activities
Capture a CO2 explosion
Squeeze an egg into a bottle
Grow crystals
Make candles
Freeze liquids into solids
Dissolve and filter solids
Dye a flower from the inside out
Change states of matter
And Many More!!
Science Wiz - Magnetism
This should be one of your child's first science kits. The large, color coded magnets should be played with in Kindergarten. The first 15 activities explore which metals stick to magnets, magnetic poles, attract and repel, magnets through materials, and temporary magnets. The kits includes high quality, color coded, SAFE ceramic magnets.
Activities in the first part of the book include:
Draw with iron filings
Discover what sticks to magnets
Levitate and bounce rings
Swim a duck
Make a temporary magnet
Detect iron
Go fishing
Play with magnetic poles
Some more advanced activities include:
Build an electromagnet - then flip the poles
Construct a compass
Visualize the lines of magnetic force
Explore compass directions
Discover how motors work
Science Wiz - Light
40 page science book with materials
A beautiful full color book guides children through hands-on experiments. The book nurtures a love of science with carefully crafted projects that work 25 Activities:
Split light into a cascade of rainbows
Make a kaleidoscope
Mold lenses
Make a microscope and telescope
Capture a shadow
Construct a pinhole camera
Bounce, bend and blend light
Diffract with feathers
Play the "I Spy" game with mirrors
Solve filter puzzles
Bounce, bend, and blend light
Learn about the fundamentals of light: lenses, reflection, refraction, microscopes, telescopes, cameras, and the speed limit of the universe in this ScienceWiz™ classic.
Note: Requires a 1.5 volt D-cell battery
Science Wiz - Inventions
4 Major Projects to Build
A spinning motor
A clicking telegraph
A light flashing generator
A real AM Radio
Step-by-step, highly visual instructions lead a child successfully through each invention. Full color illustrations present central scientific concepts which allow children to discover the "why" as well as the "how". The use of everyday materials demystifies the workings of common electronic components. The animations that compliment the book on the website deepen and extend comprehension.
Although designed for 8 year olds, Inventions has an extraordinary history and following. It has been used at MIT to mentor high school students in physics. It has been used at U.C. Berkeley to mentor women in science. It has been used similarly at other institutions including the Fermi Lab and the University of Texas at Austin. It was rumored that a number of physicists at U.C. Berkeley were spinning the handmade motors on their desks competing to see which motor would spin the fastest! The IEEE's review boasted, "The projects actually WORK....even for large groups where individualized attention is not possible."
Note: Requires one D-cell battery
Science Wiz - Electricity
The highly visual, step-by-step instructions enable young children to play independently. This children's classic with its touch of whimsy should be your child's FIRST electricity kit.
18 Activities, including:
Spin motors and pinwheels
Light lights
Buzz buzzers
Send coded messages
Test what conducts
Author's Comment: Many consumers have described to me how much their children cherish the Electricity Kit. They even put it under their pillows. They say that the instructions are so clear and the materials are so well designed that children play with their circuits for weeks. One of the nicest e-mails came from a busy pediatrician who took the time to described how much her son enjoyed the kit.
Why Should You Trust All Star Telescope?
We've Made All The Mistakes
So You Don't Have To
Learn More