Brand: Sky-Watcher
Sky-Watcher Evostar 72ED Reducer/Flattener (.85x) (S20212)
050234202121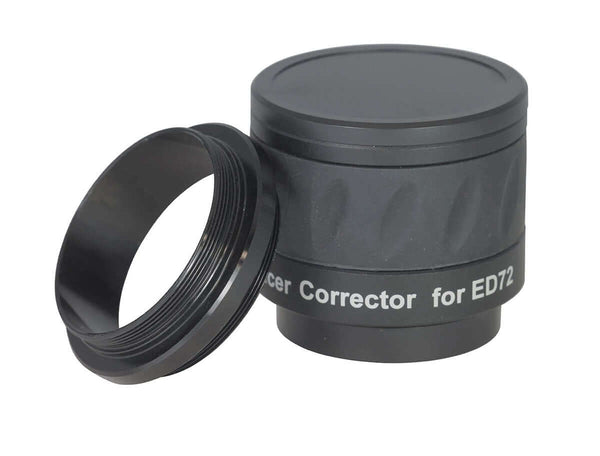 Brand: Sky-Watcher
Sky-Watcher Evostar 72ED Reducer/Flattener (.85x) (S20212)
050234202121
Free Expert Support
Why Purchase from All-Star Telescope?
Stress Free, Secure Shopping
Why we love the Sky-Watcher Evostar 72ED Reducer/Flattener (.85x) (S20212)
Product Description
Specifications
Compatible with both APS-C and full frame sensors, APS-C (crop sensors) and smaller recommended.
55mm back focus
Drops f/ratio from native f/5.8 (420mm) to f/4.93 (355mm)
Reduces exposure time by 38% compared to native f/5.8
5.8 x 3.87-degree field of view when used with a full frame camera
3.79 x 2.53-degree field of view when used with APS-C crop sensor
Includes thread-on adapter to mount reducer to Evostar 72ED focuser
Why Should You Trust All Star Telescope?
We've Made All The Mistakes
So You Don't Have To
Learn More