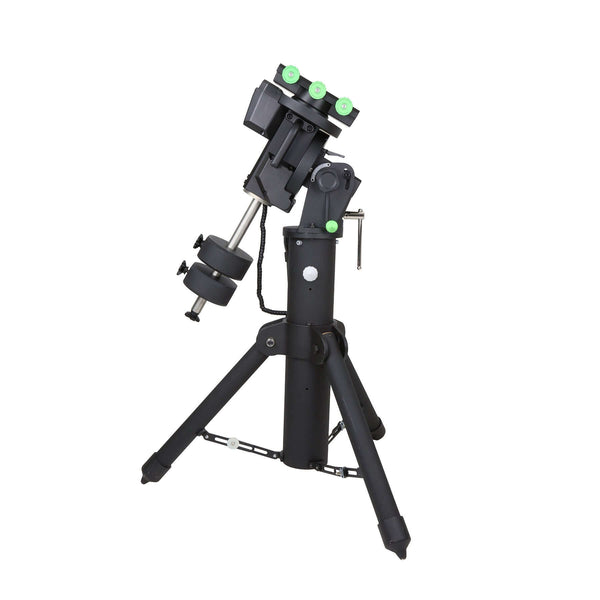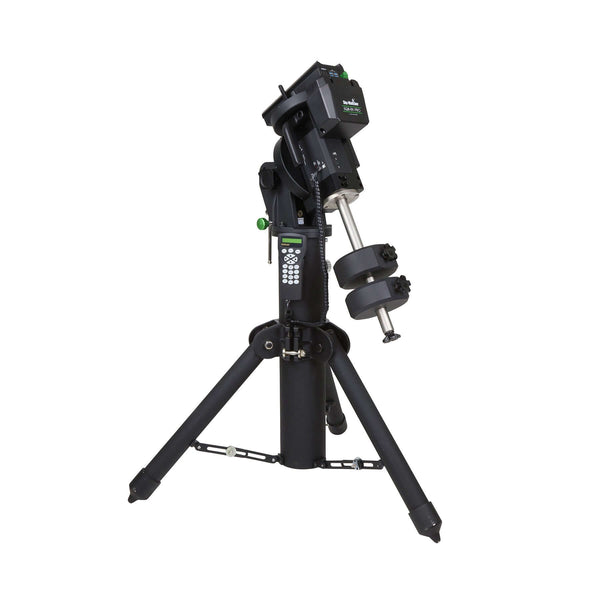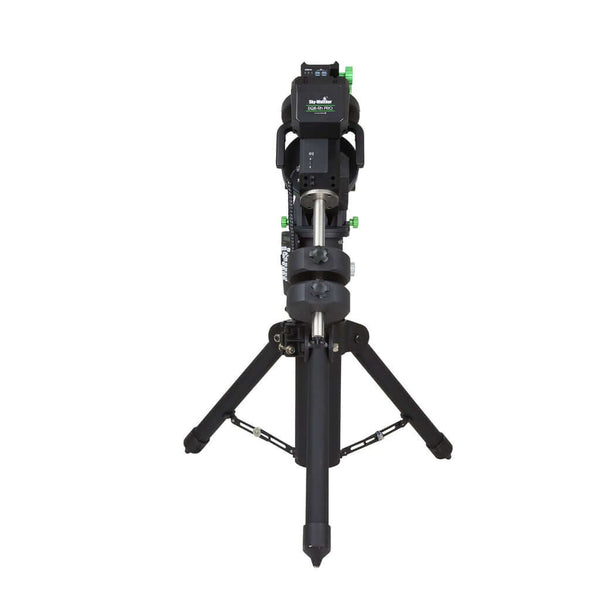 $12,290.00 CAD
Save: $1,890.00
Free Expert Support
Why Purchase from All-Star Telescope?
Stress Free, Secure Shopping
Product Description
Building on the legacy of Sky-Watcher's popular EQ8 mount, the EQ8-R introduces a variety of upgrades and enhancements that make observatory-class astrophotography easier than ever. Upgrades include a more streamlined design with balanced motor positioning, a sleek thru-mount cable management system and repositioned power hub with a more ergonomic feel to your setup and workflow. Also included are internal USB hub, larger saddle knobs for ease of use in cold weather, homing sensors to keep your mount oriented, physical hard stop to prevent cable snap, larger locking levers for ease of use, thread-on aircraft power connector for a secure connection, PC direct control, PPEC training for tack sharp images, and more!
On-axis Renishaw Encoder
A Renishaw incremental 11.8 million tick encoder is installed on the RA axis of the EQ8-Rh, virtually eliminating periodic error and solidifying the status of the EQ8-Rh as an imminently precise, observatory-class mount for the advanced research astronomer or astrophotographer.
EQ8-R Series
Whisper-quiet dual belt drives greatly reduce periodic error while providing enhanced tracking and guiding. Gears measuring over eight inches in diameter help handle large payloads and provide smooth tracking. The fully realized cable management system eliminates cable drag and makes remote setups ridiculously convenient.
For users already familiar with previous Sky-Watcher mounts, the EQ8-R is a substantial upgrade, but with familiar features that will help dampen the learning curve. This is an observatory-class mount designed to be controlled PC Direct or even completely remote and yet, the EQ8-R can still be run by the tried-and-true SynScan V5 hand controller with a 42,000+ object database. Two large carrying handles make set up and takedown less awkward. Other features include a super sturdy adjustable portable pier tripod, D-style dovetail saddle, two 22-pound counterweights, DC power cord, and built-in USB PC control.
What's in the Box
Specifications
General Mount Info
Mount Type
High-capacity motorized equatorial (EQ)
Tripod
Heavy-duty pier tripod
GoTo
Yes
Payload Capacity (lbs)
110
Mount Head Height (head by itself)
19.5"
Mount Head Weight (lbs)
56.8
Mount with Tripod max height
58.625"
Mount with Tripod min height
49.75"
Tripod max height (no mount head)
39.125"
Tripod min height (no mount head)
30.25"
Tripod leveling pads min height
4"
Tripod Weight (lbs)
64.8
Tripod Leg Diameter
2.36"
Mounting Saddle Type
D-style
Power Type
DC11~16V, 3 amp
Cable management
Four USB 3.0 ports, Three 2.1mm power ports, Three serial connections
Polar Scope
Sold seperately
Latitude Range (degrees)
10° to 65°
Computer/Drive System Info
Object Database
Complete Messier, NGC, IC and SAO catalogs, 25 user defined objects, total 42,900 objects
Controller
SynScan hand controller, flash upgradeable, or PC direct
Alignment Procedures
One-, two- and three-star alignment
Slew Speeds
1000x, 800x, 600x, 400x, 200x, 32x, 16x, 8x, 2x, 1x
WiFi
Optional WiFi dongle
GPS
Optional SynScan GPS sold seperately
PC Direct Connect Port
Yes
Included Weights
22lbs (two)
Motor Type
0.9° hybrid stepper motor
Drive System
Belt
Why Should You Trust All Star Telescope?
We've Made All The Mistakes
So You Don't Have To
Learn More