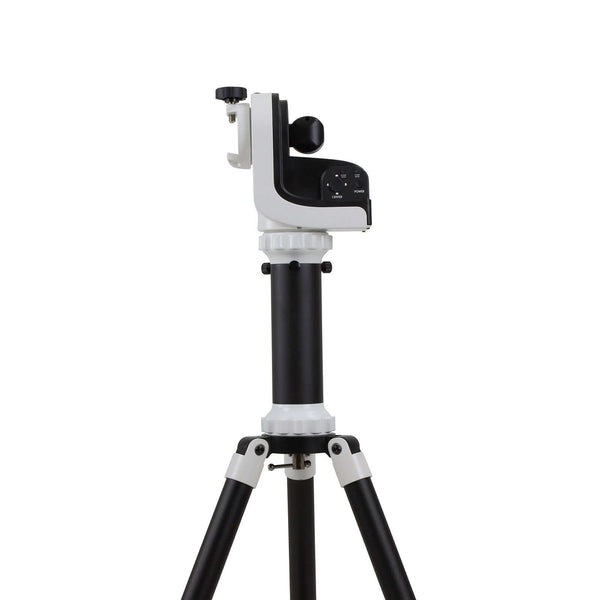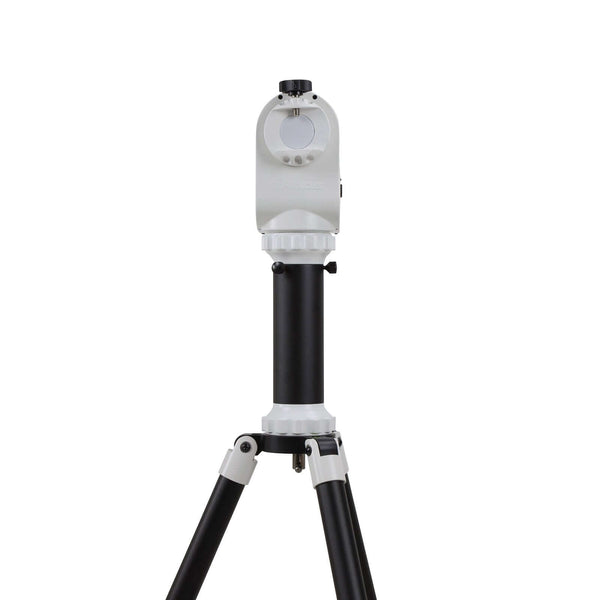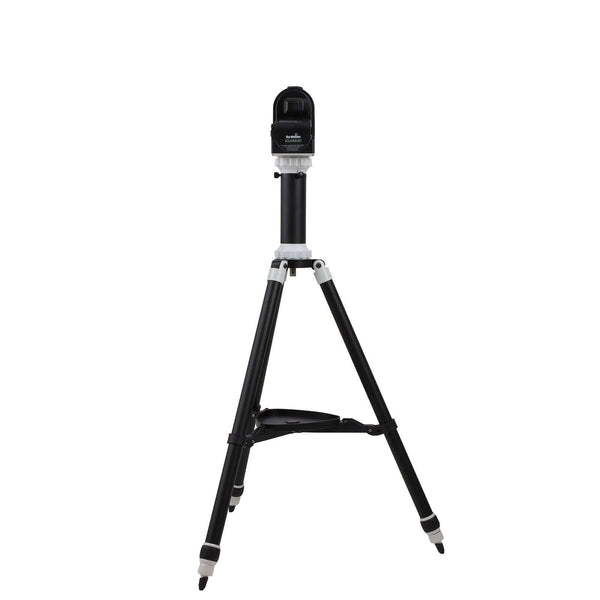 Free Expert Support
Why Purchase from All-Star Telescope?
Stress Free, Secure Shopping
Product Description
The Sky-Watcher SolarQuest solar tracking mount is lightweight and ridiculously easy to use. No need to worry about aligning your equipment the night before or early in the morning. Using its patented HelioFind solar finder and built-in GPS, SolarQuest automatically levels and calculates the azimuth and altitude of the Sun, all with the single push of a button. Once self-aligned, the mount locates and tracks the Sun for hours at a time. SolarQuest is perfect for eclipse chasers, educators who teach science and astronomy during the day, or anyone fascinated with our nearest star.
Tired of wasting half the day not staring into space? Can't wait until the Sun goes down to start your observing sessions? Need to fulfill those science curriculum standards for your classroom? Already planning your next total solar eclipse road trip? Nothing makes observing our home star as easy and engaging as SolarQuest from Sky-Watcher.
Ideal for observing sunspots, planetary transits, transits of the International or Chinese Space Stations, and solar eclipses with a white light solar filter. Or, attach an H-Alpha solar filter and observe the roiling surface of the Sun directly along with tracking the daily changes in stormy prominences, filaments, plages, and even solar flares and coronal mass ejections.
SolarQuest is for solar observation only.
Specifications
11-pound payload capacity
Alt-Az motorized tracking mount for safe viewing of the Sun
V-style dovetail
HelioFind auto alignment and tracking
Built-in 8-way joystick for centering of the Sun
Adjustable-height aluminum tripod with 1.25-inch diameter legs
Powered by eight AA batteries (not included) or included 12V adapter
Built- in GPS
Why Should You Trust All Star Telescope?
We've Made All The Mistakes
So You Don't Have To
Learn More