Brand: Starizona
Starizona AVX Bubble Level for Advanced VX Mount (AVX-LVL)
STZ-AVX-LVL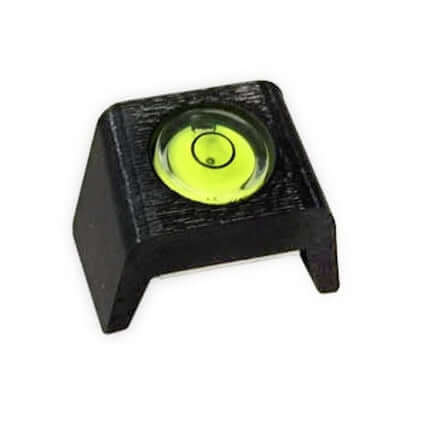 Brand: Starizona
Starizona AVX Bubble Level for Advanced VX Mount (AVX-LVL)
STZ-AVX-LVL
Free Expert Support
Why Purchase from All-Star Telescope?
Stress Free, Secure Shopping
Product Description
Our solution was to make a level that fits onto a convenient surface on the mount and converts that angled surface into a horizontal one. The AVX Level is 3D printed from durable PLA plastic to custom fit an angled block on the front of the AVX mount. It attached with included double-sided foam adhesive tape. The "arms" on the side of the AVX level ensure the level goes on perfectly square. The bubble level is easy to read and recessed in the AVX Level plastic body to protect it. The AVX Level is easy to see even when the mount is fully assembled.
AVX bubble level
Great little thing. Should have been standard on AVX.
Accurate and fits perfectly on the AVX mount
Unfortunate Celestron didn't include a level with the AVX mount, this addition is key if you want to level your mount and works fantastic.
Starizona AVX Bubble Level
This level works very well and seems to be very accurate. Before I bought this level I was using a carpenter's level. I highly recommend this level, especially when it is dark as it is easy to check. A must have for my AVX mount .
Why Should You Trust All Star Telescope?
We've Made All The Mistakes
So You Don't Have To
Learn More