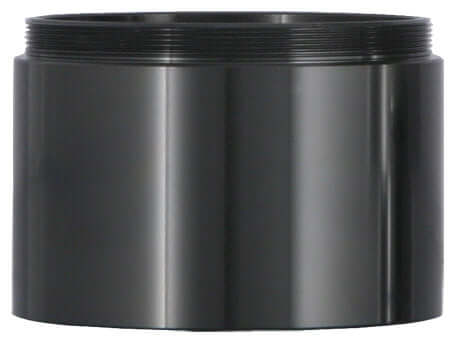 Free Expert Support
Why Purchase from All-Star Telescope?
Stress Free, Secure Shopping
Product Description
The TeleVue 2" Barrel Extension allows the use of 2" filters on TeleVue 2"/1.25" eyepieces such as the 12mm Type 4 Nagler and the new 13mm Ethos.
The 2" Eyepiece Barrel Extender (EBX-2120) increases backfocus distance and provides a mounting location for 2" (48mm) eyepiece filters. It can also help parfocalize eyepiece sets. Extender adds 1.2-inches to the 2" barrel.
Ethos
Models with dual 2" / 1¼" barrels can use the extender.

12mm Nagler Type-4
The EBX-2120 makes the 12mm approximately parfocal with the 17mm and 22mm Nagler Type-4 eyepieces when used in a TeleVue 2" diagonal.

55mm Plössl
Because the field stop is located near the bottom of the chrome eyepiece barrel, you will need to rack your focuser out further, relative to most other eyepieces. If you find that you cannot rack your focuser out enough to achieve focus, we strongly recommend you purchase our EBX-2120. This will make TeleVue's 55mm Plössl eyepiece approximately parfocal with our 27mm Panoptic eyepiece.
Why Should You Trust All Star Telescope?
We've Made All The Mistakes
So You Don't Have To
Learn More