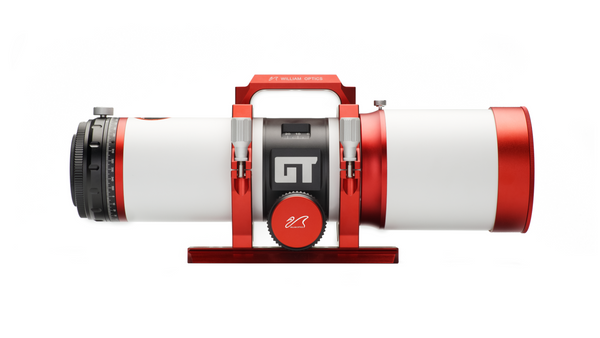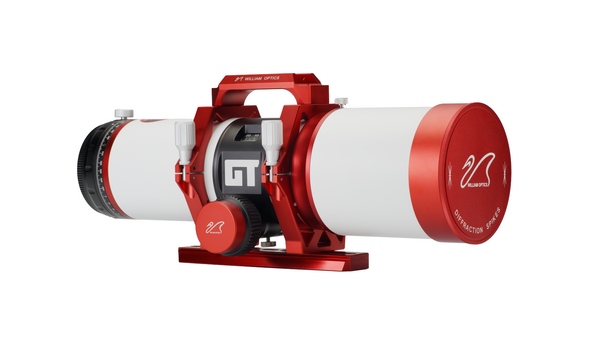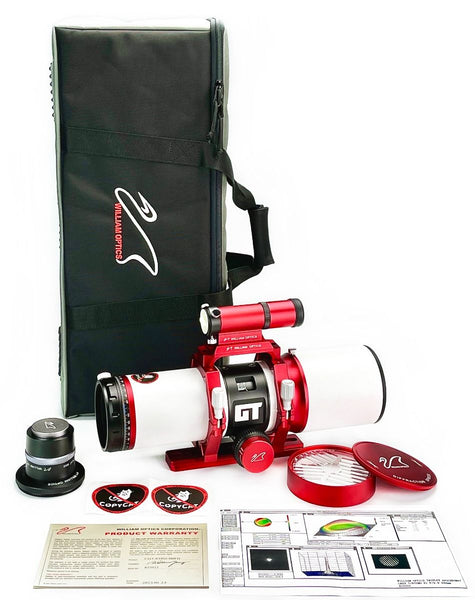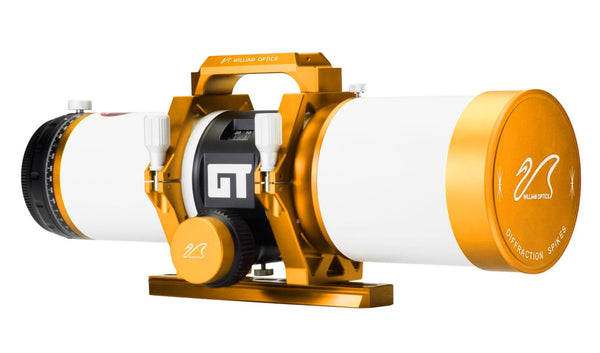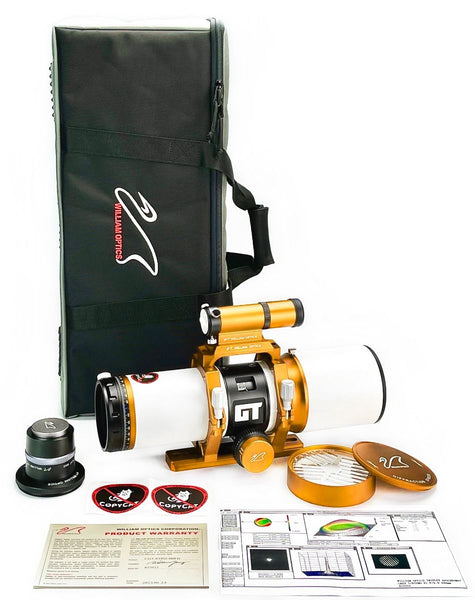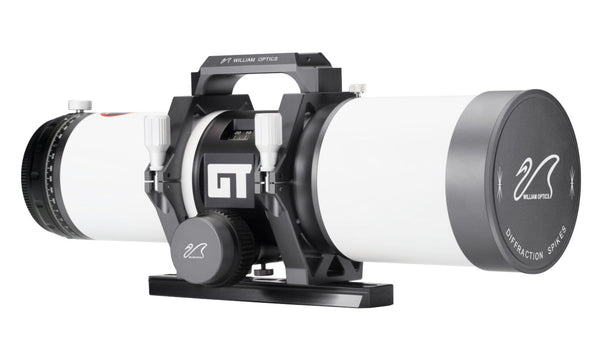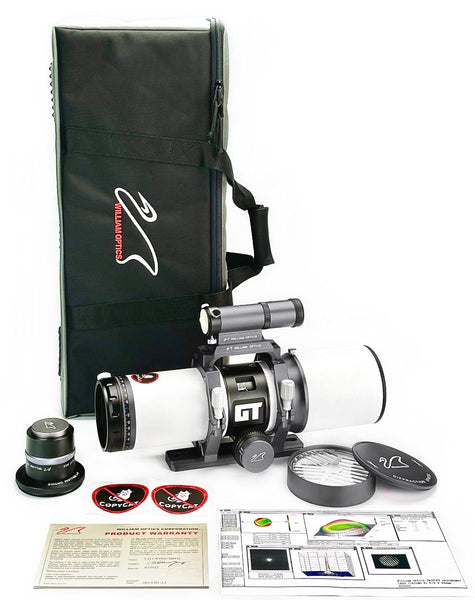 Accent Color
Red (A-F81GTIVRD)
Gold (A-F81GTIVGD)
Space Gray (A-F81GTIVTG)
Free Expert Support
Why Purchase from All-Star Telescope?
Stress Free, Secure Shopping
Product Description
The New Gamechanger
Introducing the William Optics Internal Focus Design (WIFD) Apochromatic Series. This innovative and revolutionary design combines a precision (Patented) internal focusing mechanism with the highest quality optics available, providing the ultimate Apochromatic refractor for astrophotography.
Designed from the ground up with the ability to handle the newest generation of large, heavy, high-resolution cooled cameras, the rock-solid optical tube assembly is uncompromised in quality. The movement of the focuser is integrated inside the main tube assembly, so there are no movements of a focuser drawtube visible from the outside. The user can enjoy the benefits of a traditional two speed fine focuser, while not worrying about limitations typically found in traditional rear mounted focusers.
Focuser Design
New internal focuser. Our new design includes the Patented WO center focuser with precise internal sliding of fixed optics to prevent image shift. The integrated position viewing window on the focuser provides instant verification of the graduated numerical display. The smooth rack and pinion design is incorporated into the focuser to provide super fine adjustability for critical focus. The internal movement of the optical elements is protected from the elements and can't come out of alignment. The redistribution of weight allows for better balance during imaging sessions.
Design Principle
Scalable Design. The WIFD series will allow for many sizes and is not limited to smaller refractors. Additional optical designs are possible to meet various photographic requirements enhancing the line to include a number of apertures and fast focal ratios.
Inspired by the tremendous success of the WO CAT series of astrographs, William Optics has advanced the capabilities of astrophotography to the next level with this "no weight limit on photo accessories" design. The solid tube where accessories are attached, has a rigid design, and will not flex or exhibit any change in the optical path regardless of the weight of the camera and filter wheel attached to it.
CAT Design
Improved "CAT" design ring tubes and dovetail base are lighter while remaining equally rigid. The new design allows for better balance with heavy accessories, and has integral placement of the focuser knobs, providing easy access to focusing during imaging. Included is the popular WO Saddle Bar Handle, critical for rigid guidescope mounting and autoguiding performance.
Super Smooth Field Rotator
Our field rotator design features smooth camera rotation with markings for degrees and a locking thumbscrew to prevent accidental camera movement, also new Electric Rotator will be available in near future.
What can I see with a William Optics Gran Turismo 81 WIFD Triplet APO (T-GT-81 WIFD)?
Here are some simulated views of common objects. Results with your telescope will vary with viewing conditions, obrits, equipment and more.
Jupiter with
25mm Eyepiece - 19x Magnification
(Sold Separately)
Jupiter with
10mm Eyepiece - 48x Magnification
Sold Separately
Jupiter with
5mm Eyepiece - 96x Magnification
Sold Separately
Moon with 25mm Eyepiece
19x Magnification
(Sold Separately)
Moon with 10mm Eyepiece
48x Magnification
Sold Separately
Moon with 5mm Eyepiece
96x Magnification
Sold Separately
Andromeda with 36mm Eyepiece
13x Magnification
Sold Separately
Andromeda with 25mm Eyepiece
19x Magnification
(Sold Separately)
Andromeda with 10mm Eyepiece
48x Magnification
Sold Separately
What's in the Box
Specifications
Lens Type:
Triplet Apochromatic Prime Lens
Focal Length:
478mm
Diameter:
81mm
F/ Ratio:
f/5.9
Optional Flattener:
FLAT6AIII
0.8x FLAT68III 1.0X (Require WIFD Extension Adapter)
Focuser:
WIFD (Compatible with EAF)
Lens Material:
FPL-53
Strehl Ratio:
0.95+
Camera Format:
Full Frame
DSLR
Mirrorless
CMOS
CCD
Test Report:
Included
Interchangeable T-Mount:
Canon EF/RF
Nikon F/Z
Sony E
Pentax
Micro Four Thirds
Fuji X
OTA Weight:
7.3 lbs (3.3 kg)
Total Weight:
9.9 lbs (4.5 kgs)
Tube Length (Retracted):
420mm
Tube Length (Extended):
500mm
Why Should You Trust All Star Telescope?
We've Made All The Mistakes
So You Don't Have To
Learn More