Brand: Zeiss
Zeiss Binocular Harness - Premium (529115)
529115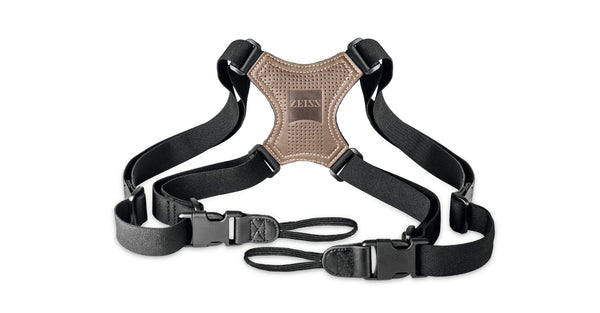 Brand: Zeiss
Zeiss Binocular Harness - Premium (529115)
529115
Free Shipping Available
Free Shipping
On Special Products
At All-Star Telescope we try to make it as easy as possible to get the products you love! Sometimes that means we can offer free shipping for select products in our store.
Any product labelled with 'Free Shipping Available' means that when ordered by iteself or with other 'Free Shipping Available' products we are proud to ship it to you free of charge.
When you checkout you should see an option for free shipping available to you. If not please don't hesitate to reach out.
587-336-6621
info@all-startelescope.com
Free Shipping Minimum Purchase
Often free shipping requires a minimum purchase of $500 or more, but this can change from offer to offer. Also note, that free shipping usually does not apply to oversize items like telescopes.
Free Expert Support
Why Purchase from All-Star Telescope?
Stress Free, Secure Shopping
Product Description
Zeiss Binocular Comfort Carrying Strap
The comfort carrying strap from ZEISS ensures that your binoculars are always exactly where you need them: around your neck and on your chest. Its special features include easy, practical fixation of the binoculars and outstanding wearing comfort.
Compared to simple carrying straps, the new strap from Zeiss allows you to carry your binoculars in total comfort. It is made of high-quality materials and feels pleasant on your skin. The high-quality workmanship prevents neck strain and distributes the weight of the binoculars over your upper body. The binoculars remain steady and do not swing in various directions when you are moving about.
The strap length can be adjusted to meet the need of a wide range of applications. The binoculars are connected by feeding a strap through the brace eyelet. This type of connection is particularly quiet and prevents damage to the binoculars. Quick-release fasteners allow you to attach and detach the carrying strap extremely fast.
For added convenience: the ends remaining on the binoculars can be connected to form a strap, allowing you to hold the binoculars more securely, also when you are not carrying them around your neck.
Why Should You Trust All Star Telescope?
We've Made All The Mistakes
So You Don't Have To
Learn More