Brand: ZWO
ZWO M54(male)-M48(famale) Extender (21mm length) (ZWO-M54-M48-21)
ZWO-M54-M48-21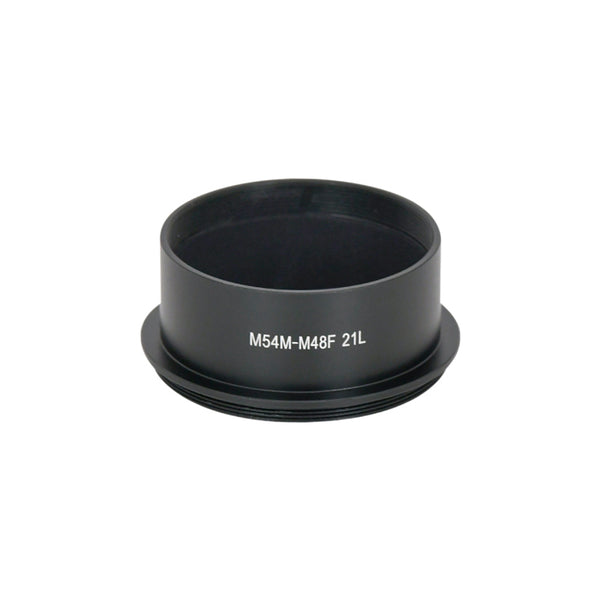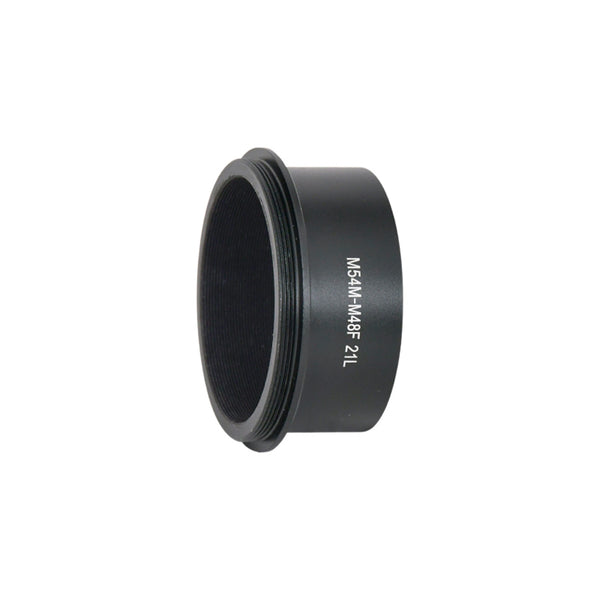 Brand: ZWO
ZWO M54(male)-M48(famale) Extender (21mm length) (ZWO-M54-M48-21)
ZWO-M54-M48-21
Free Expert Support
Why Purchase from All-Star Telescope?
Stress Free, Secure Shopping
Product Description
ZWO 2" nosepiece with M54 male threads. M54x0.75 male thread on one side and a 2" barrel with M48x0.75 female thread on the other side. Can be used as a 2" nosepiece with ZWO and other larger cameras that have M54 threads. Allows use of 2" astronomy filters at the bottom of the nosepiece. Made of black anodized aluminum.
Specifications
Total length = 25mm
Length of male M54x0.75 thread = 4mm
Lenght of female M48x0.75 thread = 8mm
Length of 2" barrel = 19.5mm
Optical length = 1.5mm (if used as a 2" nosepiece only) or 21mm (if used as an extension only)
Why Should You Trust All Star Telescope?
We've Made All The Mistakes
So You Don't Have To
Learn More