Brand: ZWO
ZWO New Filter Drawer for Nikon Lens (ZWO-FD-NIKON)
ZWO-FD-NIKON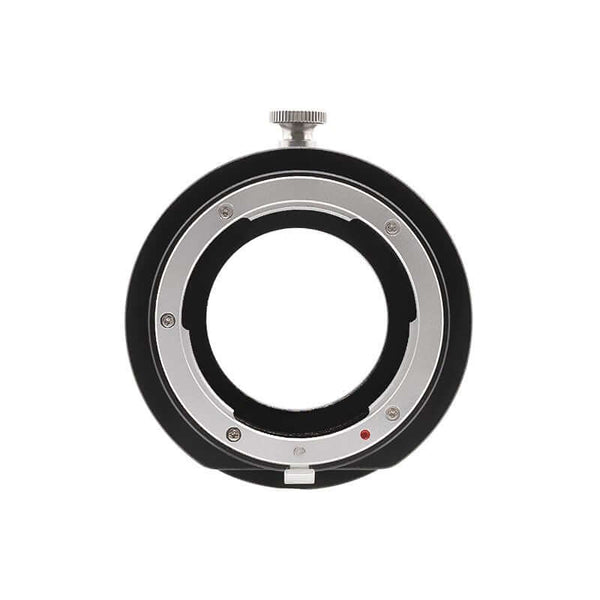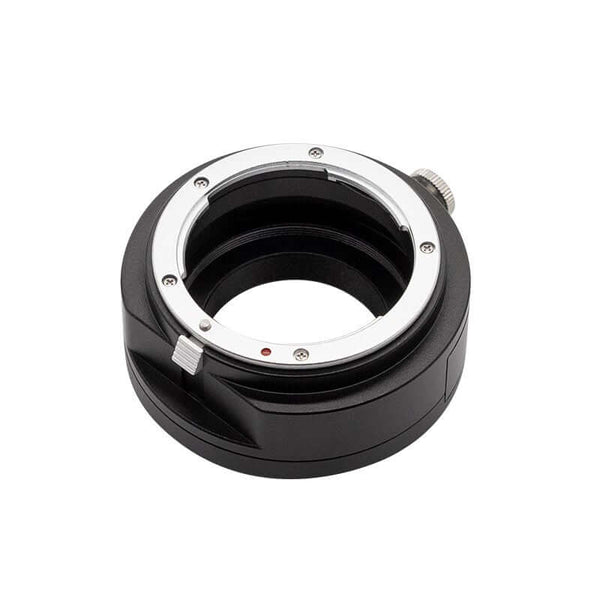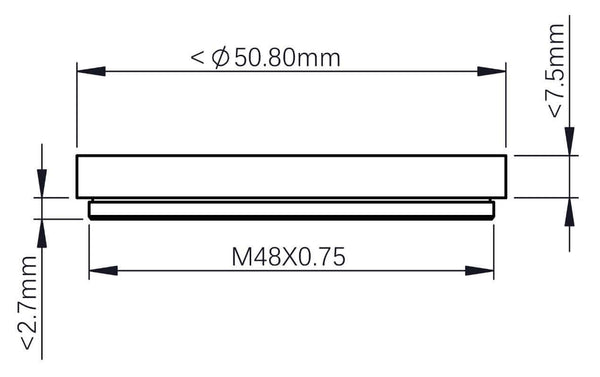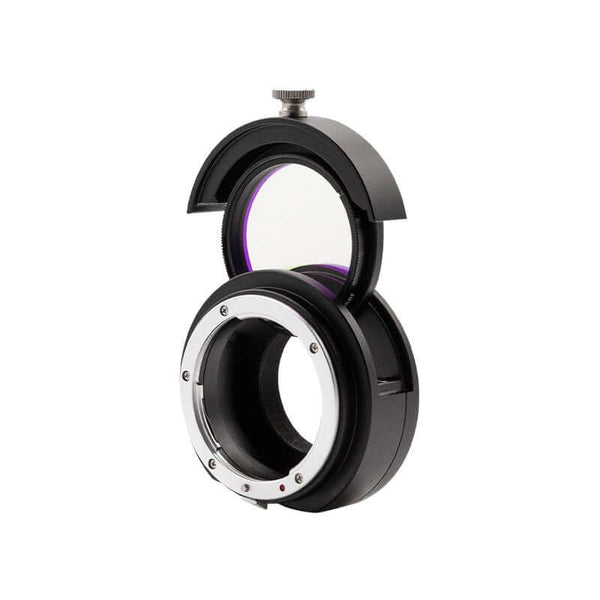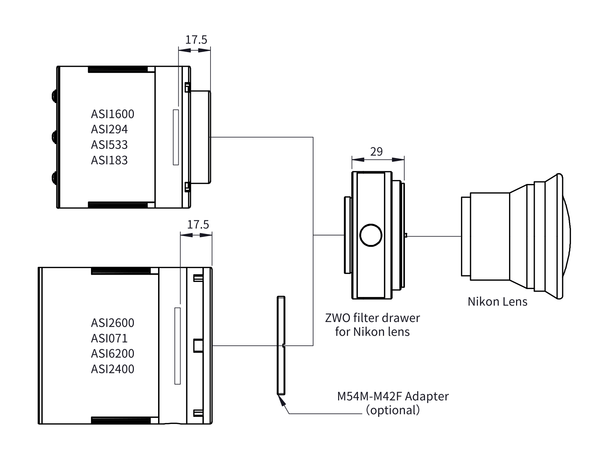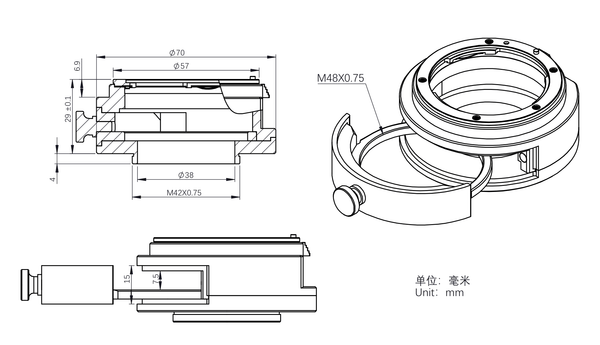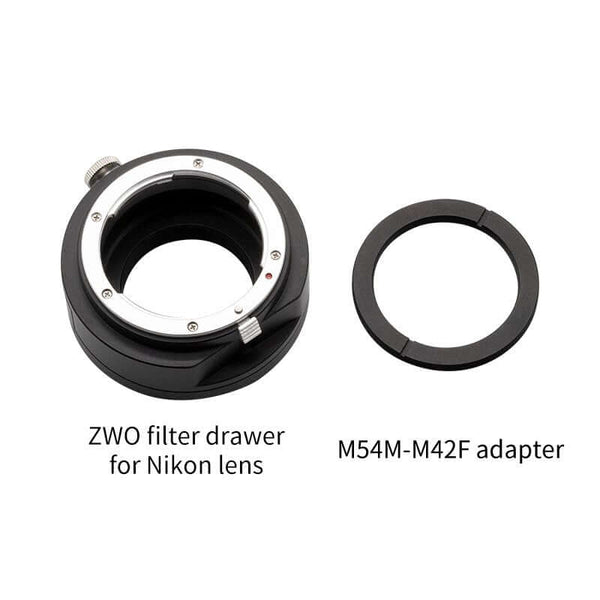 Brand: ZWO
ZWO New Filter Drawer for Nikon Lens (ZWO-FD-NIKON)
ZWO-FD-NIKON
Free Expert Support
Why Purchase from All-Star Telescope?
Stress Free, Secure Shopping
Product Description
New filter Drawer with a thickness of 29mm that can be used for carrying 2" filters and connecting ASI cooled cameras to Nikon Lens.
It can be used with all ZWO 2" filters, including the duo-band filter, narrowband filter, IR-cut filter, etc. Filters are very easy and convenient to install and pull out with the ability of double strong magnetic adsorption.
It is compatible with all ASI cameras with 17.5mm back focus distance
ASI1600M
ASI294
ASI183
ASI071
ASI533
ASI2600
ASI6200
ASI2400
ASI Cooled Cameras (EXCLUDING ASI GT Cameras)
Specifications
| | |
| --- | --- |
| Thickness | 29 mm |
| Diameter | 70 mm |
| Filter Size | 2" |
| Filter Thread | M48x0.75 female |
| Camera Thread | M42x0.75 male |
If you are using 2" filters from third party, then please make sure they meet the spec requirements.
You'll need use a M54M-M42F adapter (0mm) to connect the filer drawer to the full-frame camera.

Securely holds a Nikon 70-210mm lens to an ASI2600MC PRO camera. It has magnetic drawer locking with improved light proofing.
Good filter drawer
Good filter drawer but doesn't seem to have the magnetic catch that the regular ZWO filter drawer has
Why Should You Trust All Star Telescope?
We've Made All The Mistakes
So You Don't Have To
Learn More