Brand: ZWO
ZWO TC40 Carbon Fiber Tripod for AM5 (ZWO-TC40)
ZWO-TC40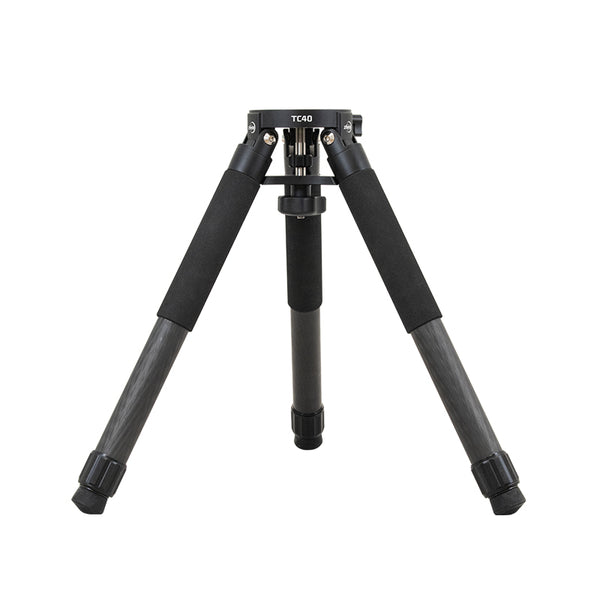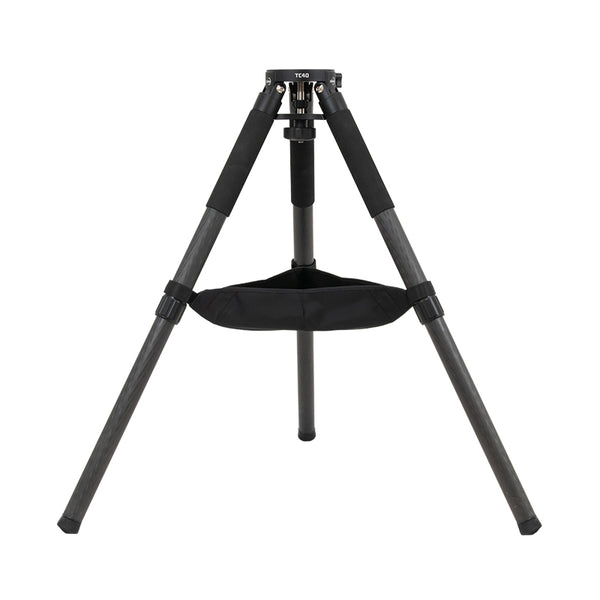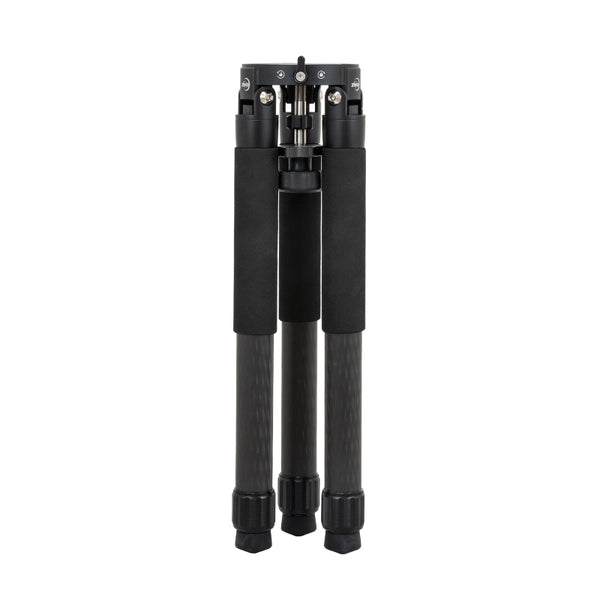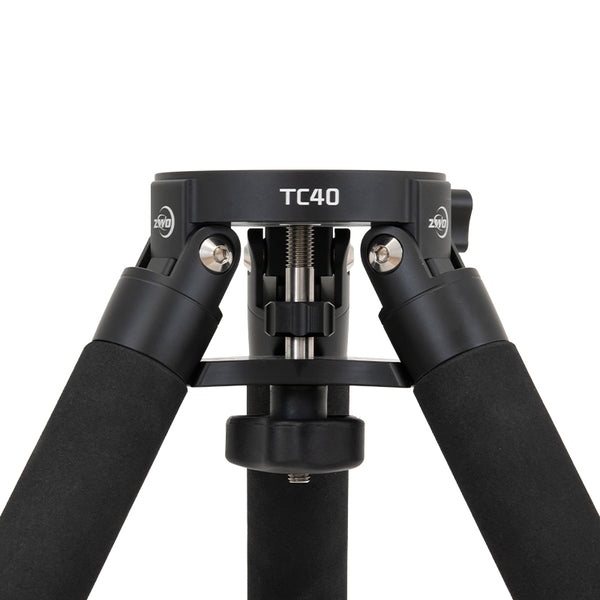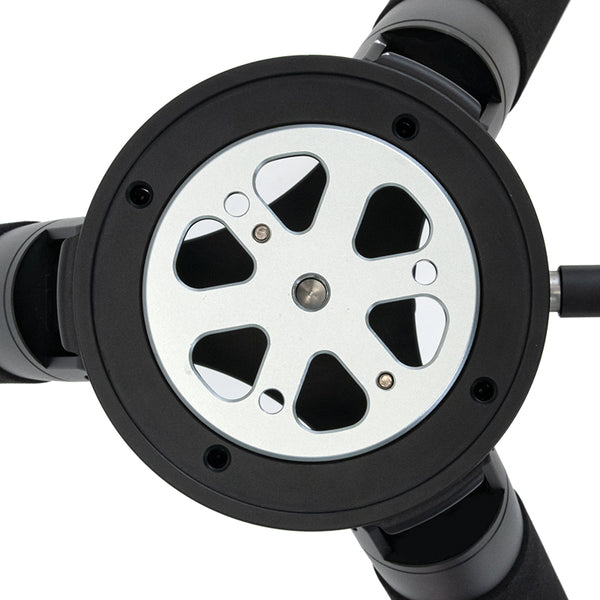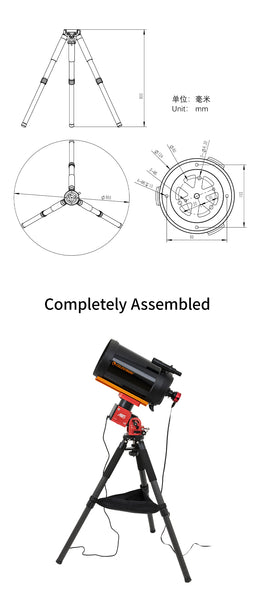 Brand: ZWO
ZWO TC40 Carbon Fiber Tripod for AM5 (ZWO-TC40)
ZWO-TC40
Free Expert Support
Why Purchase from All-Star Telescope?
Stress Free, Secure Shopping
Product Description
ZWO's TC40 Tripod is a portable, stable, and durable tripod, ready to hold whatever you need. It is constructed of carbon fiber, and can support up to a 50kg payload while only only weighing 2.3kg itself.
Lightweight Design with large Load Capacity
This tripod features great portability, high strength, and high impact resistance
50kg load capacity
2.3kg tripod weight
Easy to Carry
The TC40 tripod can collapse down to allow easy transport inside your hand luggage
500mm collapsed length
124mm collapsed diameter
Stable Performance
The tripod head adapter plate offers three mounting points to match the AM5 head. The connection will be very stable and sturdy
Centre 3/8" locking knob with a wide range of compatibility:

Keep it Standard: For use with the AM5 head
Keep it Upside Down: For quickly securing other mounts with 3/8" tapped hole to the tripod
Secure Lock: Effectively reinforces the connection of the mount head and tripod

Spreader plate: Increases the stability
Weight bag: Provides additional stability by filling it with suitable weight such as stones or your telescope battery pack
Compatible with Other Mounts
iOptron GEM45
iOptron GEM40
Rainbow Astro 135E
Sky-Watcher AZ-GTi
What's in the Box
Specifications
Weight
2.3 kg
Load Capacity
50 kg
Folded Length
500 mm
Adjustable height
470mm - 800mm
Stance
950mm (at full height)
Sections
2
Pipe Leg Diameter
Upper section: 40mm
Lower section: 36mm
Good value and fit for purpose
I really like it, it's super light, very sturdy, low to the ground for imaging and barely takes any room to stow and transport. The AM5 locks down onto it with no movement and the storage bag holds my AC to DC power supply. If you intend to look through an eyepiece this isn't the tripod for you.
ZWO TC40 tripod
This is total overkill for the AZ-GTi mount I use it with. But overkill in a good way.
It is the steadiest of all the tripods I have tried with this mount, but it is lighter than any of them. When collapsed, it fits nicely into standard checked luggage.
I don't know if the quick-release plates are available as a separate item, but I would buy at least one more, if I could.
Update: unscrew the rubber feet and the tripod fits nicely into a standard Pelican rolling carry-on.
A light weight but solid tripod
I have used a cut down Chinese knock of of a Vixen GP to mount a compact equatorial drive for observing and photographing in remote sites. These are at eclipses or a quick setup to shoot a Lunar eclipse or other astronomical apparition. The problem is that the GP tripod barely fits in my suitcase and takes up too much room. It has been around the world a few times and other than its bulk has worked well. When I saw the ZWO TC40 I was amazed at its compact size and it is incredible strength. The weight claim is 50 kg!!! This is one solid mount for its 2.25 kg weight! I have put my full 150 lbs mass on this tripod and it was just fine. The great thing is it takes up about 1/2 the space in my luggage and weighs less than the cut down GP tripod.
For local trips, it means I have a smaller package to cart out for a conjunction, occultation or other special event. I am quite happy with this purchase.
Murray
ZWO TC40
Very happy with this tripod, light and sturdy. Used with AM5 mount in 19k winds and guiding was .30 on most images. All-Star excellent to deal with
Perfect match for the AM5 Mount
This is a perfect match for the ZWO AM5 mount, build quality is top notch which matches the mount. The negatives, pricey (but you need to pay for this quality) and it is short, so using it for visual astronomy is out of the question. You may need the pier extensions if you have a longer scope.
Why Should You Trust All Star Telescope?
We've Made All The Mistakes
So You Don't Have To
Learn More