Brand: Antlia
Antlia ALP-Dual Band 5nm Ha&OIII Golden Filter (ALP-T-2)
ANT-ALP-T-2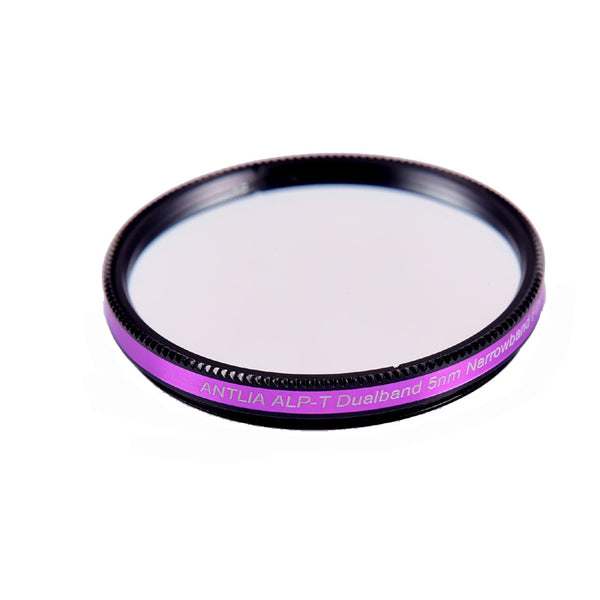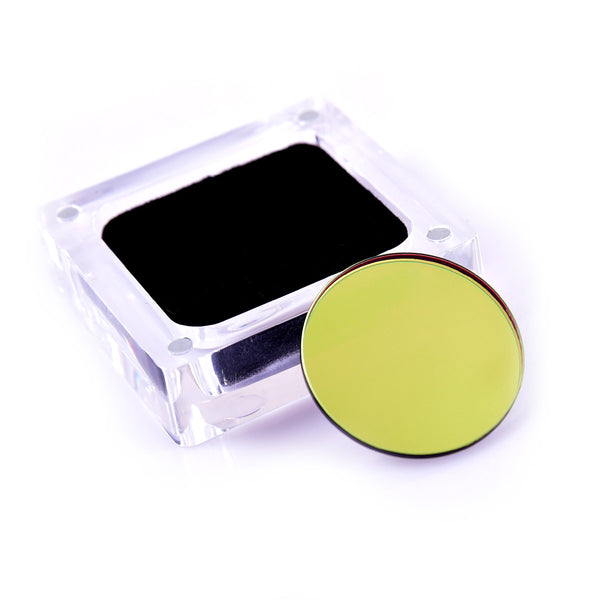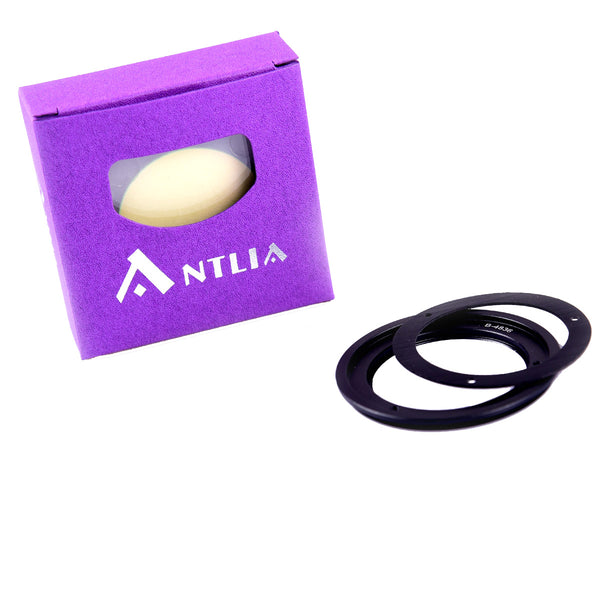 Brand: Antlia
Antlia ALP-Dual Band 5nm Ha&OIII Golden Filter (ALP-T-2)
ANT-ALP-T-2
Free Expert Support
Why Purchase from All-Star Telescope?
Stress Free, Secure Shopping
Product Description
The Antlia ALP-T dual band Golden 5nm filter is a dual line-pass filter which was designed to be used primarily with one-shot colour (OSC) cameras such as DSLR's or astronomical OSC cameras. It can also be used as a narrowband filter for monochrome cameras to save imaging time.
The advanced multi-coatings on our ALP-T ultra dual band filter effectively isolates the red Ha and the blue-green OIII lines light from emission nebulae, with almost total suppression of optical density (OD)4.5 on unwanted wavelengths from light pollution, moonlight, and airglow. The result is that our ALP-T dual band 5nm filter creates a superior signal-to-noise ratio and better contrast in your images. The filter enables the capture of the two main emission nebulae bands at the same time, whilst suppressing unwanted light pollution. It enables you to capture cleaner data and reduces the post processing efforts to isolate faint details from the background light pollution. As Antlia ALP-T dual band 5nm filter looks golden yellow to the naked eye, we also call it the Golden filter.
When we design filters for astronomy imaging systems, we look at how they will work together with optical systems, carefully designing the blocking and bandpass parameters to achieve an optimum result. The out of band blocking rate is a very important performance index since it is designed to sharply attenuate off unwanted band wavelengths.
Each filter is individually tested and scanned to ensure that the quality meets the high performance parameters. The end result is a filter that achieves excellent signal-to-noise but with a higher production cost. We believe the price to performance ratio compares more favourably than similar premium filters in the market.
Specifications
| | | |
| --- | --- | --- |
|  Model | Hydrogen-alpha | Oxygen III |
| FWHM | 5nm | 5nm |
| CWL (Central Wavelength) | 656.3nm | 500.7nm |
| Peak Transmission | 90% | 82% |
| Blocking | ≥OD4.5 @ 300-1100nm | ≥OD4.5 @ 300-1100nm |
| Filter Thickness | 2mm+/-0.05mm | 2mm+/-0.05mm |
Antlia ALP-T-2 Dual Band Filter
I was looking for a Dual Band filter I can use with fast optics. (I have one for slow optics). I already have a set of Antlia 2" 3nm LRGBSHO filters which are great, so I thought I would try the ALP-T 5nm. BTW it is 5nm so it works with fast optics down to f/3.3. A narrower passband would block a lot of signal at fast f-ratios.
The purchase experience was fast and efficient.
First night out: full moon, no true astronomical darkness. I shot the Veil Nebula at 200mm f/4 with an ASI071MC Pro and got a really good picture. No halos, the whole nebula complex was visible in a single one of the 300" exposures I took.
Antlia ALP-Dual band filter
This is the best filter for under 1000 bucks, very happy with the outcome.
Why Should You Trust All Star Telescope?
We've Made All The Mistakes
So You Don't Have To
Learn More