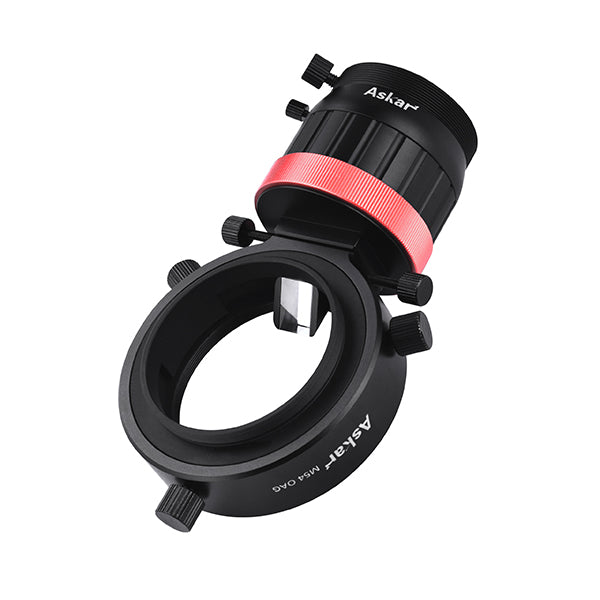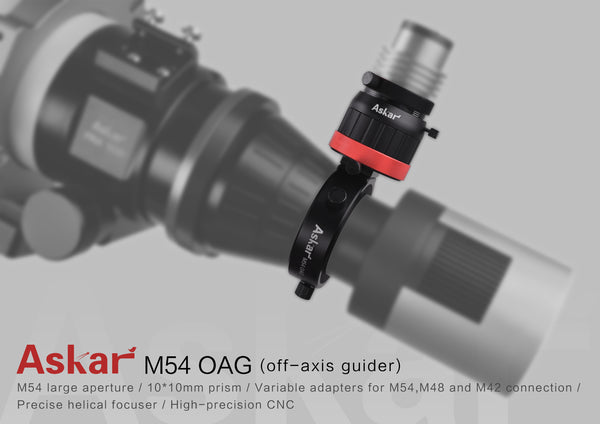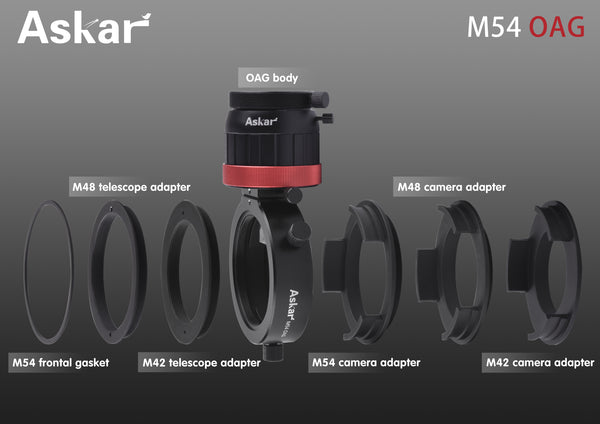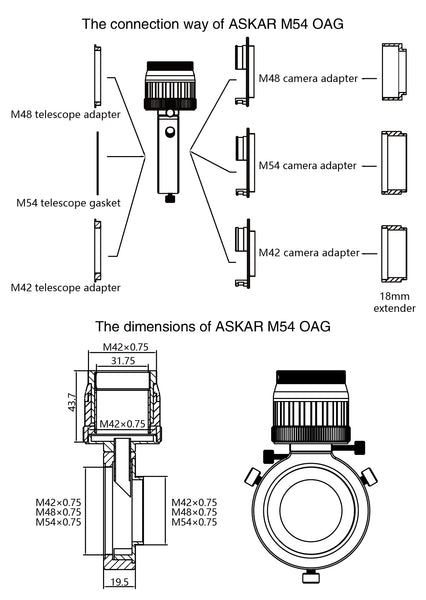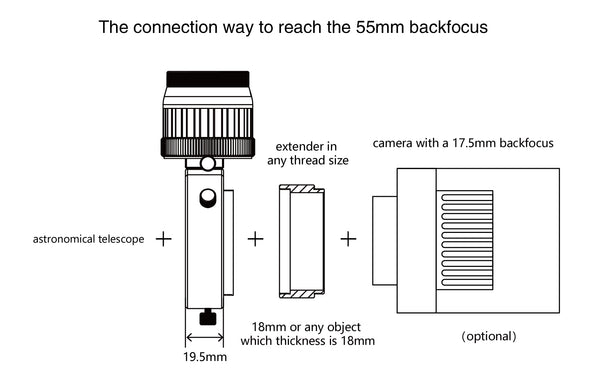 Free Expert Support
Why Purchase from All-Star Telescope?
Stress Free, Secure Shopping
Product Description
Askar introduced M54 off-axis guider for astronomy enthusiasts to achieve better guiding effect. The prism of Askar M54 OAG is 10×10mm, which can not only collect more light, but also make it easier to capture the targeted star and realize automatic guiding.
Askar M54 OAG is designed with multiple threads, like M42, M48 and M54, which can basically satisfy the needs of accessory attachment. These novice-friendly adapters are easy to switch and replace. Askar M54 OAG functions well with a full-frame camera, better facilitating the imaging process of astrophotographers.
The Askar M54 OAG is CNC machined, and the surface of the device is solid and smooth with delicate matte black finish.
Great OAG
Went with this OAG since many adapters required for use are included, no need to buy additional items. The helical focuser is smooth and precise. The prism is 10x10 mm, big enough for most, no problem finding guiding stars. A joy to use and quality build.
Why Should You Trust All Star Telescope?
We've Made All The Mistakes
So You Don't Have To
Learn More