Brand: Celestron
Celestron CGEM II Computerized Equatorial Mount and Tripod (91523)
91523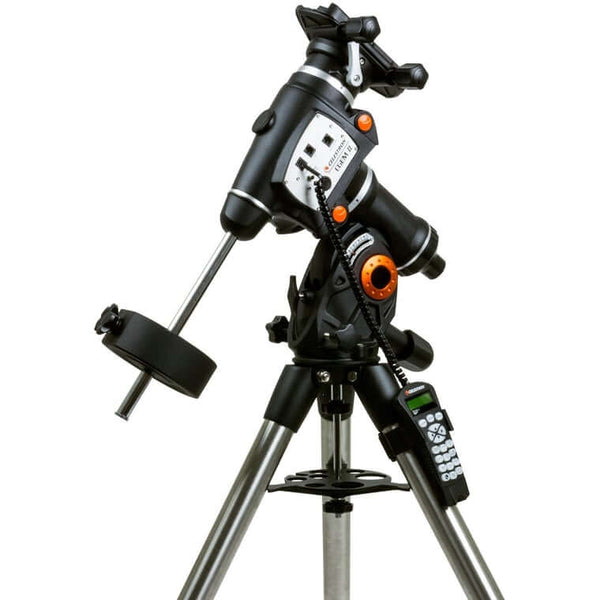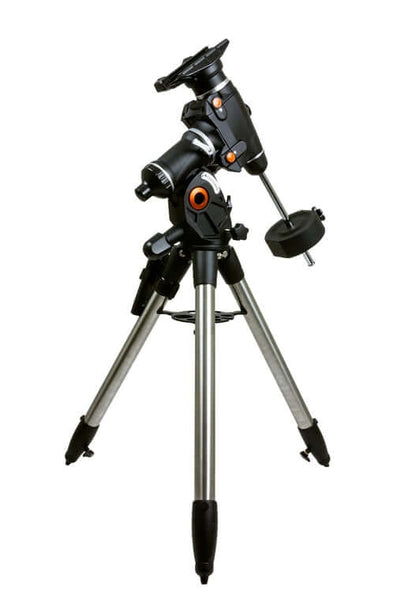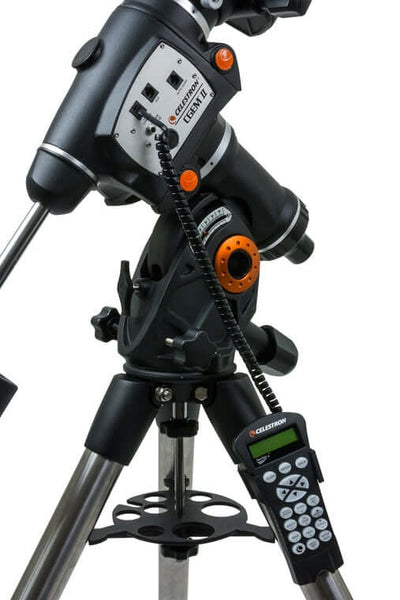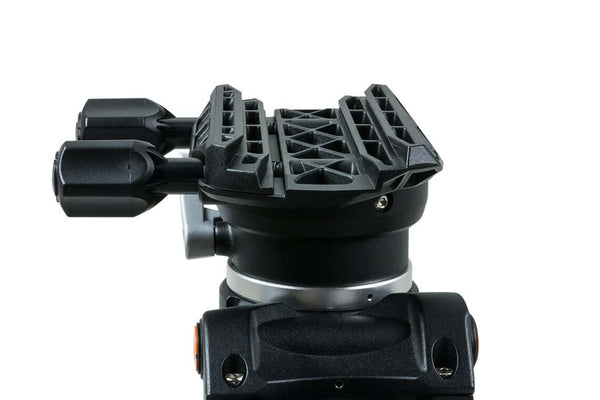 Brand: Celestron
Celestron CGEM II Computerized Equatorial Mount and Tripod (91523)
91523
Products in the Same Family
Free Expert Support
Why Purchase from All-Star Telescope?
Stress Free, Secure Shopping
Recommended Accessories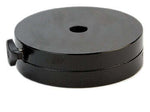 Celestron 12 lb Counterweight for 19mm sha...
READ MORE
$81.95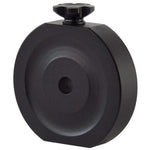 Celestron Counterweight 11lbs for 19mm Sha...
READ MORE
$119.95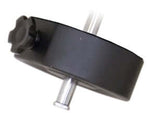 Celestron Counterweight 17lbs for 19mm Sha...
READ MORE
$176.95
Product Description
A fresh update to the venerable CGEM mount, the CGEM II has a contemporary, attractive, bold appearance and is capable of carrying Celestron's higher-end SCT optical tubes (up to 11") securely and vibration free, which is ideal for both imaging and visual observing. Capable of holding 40 lbs. of payload and slewing at 5° per second, you will be able to instantly point to any of the celestial objects in the database.
ERGONOMIC DESIGN
CGEM II was designed to be ergonomically friendly with large Altitude and Azimuth adjustment knobs for quick and easy polar alignment adjustment. The internal RA and DEC motor wiring provides a clean look and an easy and trouble free set up.
INNOVATION
The CGEM II series features Celestron's innovative All-Star Polar alignment procedure. All-Star allows you to accurately polar align the mount using any star, even if the celestial pole cannot be seen. Another great feature of the CGEM II sure to please astroimagers, is the Permanent Periodic Error Correction (PEC) which will allow users to train out the worm gears periodic errors, while the mount retains the PEC recordings.
PERFORMANCE
For objects near the Meridian (imaginary line passing from North to South), the CGEM II will track well past the Meridian for uninterrupted imaging through the most ideal part of the sky. The CGEM II mount has a robust database with over 40,000 objects, 100 user defined programmable objects and enhanced information on over 200 objects. Celestron's CGEM II mount is the perfect fit between the Advanced VX Series and CGX Series.
Computerized Mount Features
40 lbs payload capacity
Dual-fit Vixen/CG-5 and Losmandy/CGE dovetail saddle
2" steel legs with height index marks for quick levelling
USB 2.0 port on hand control for direct links to a PC via ASCOM supported software.
40,000 object database with over 100 user-definable objects and expanded information on over 200 objects
Internal cabling throughout for worry-free remote operation
Low cog DC Servo motor with integrated optical encoders offer smooth, quiet operation
Able to track past the meridian allowing seamless imaging
Permanent periodic error corrections allow users to train out the worm gears periodic errors once, while the mount retains the PEC recordings.
Software Features include: Mount Calibration, Database Filter Limits, Hibernate, five Alignment Procedures, and user-defined slew limits
Built-in polar alignment program to polar align on any star in the sky
Longer clutch levers to make tightening and loosening of clutches easier
Custom database lists of all the most famous deep-sky objects by name and catalog number
Solar System alignment method allows to view the moon and planets during the day
Custom Rate 9 feature allows to set maximum slew rate
Tandem mode allows to star align the mount even when positioned for tandem scope use
RS-232 communication port on hand control to control the telescope via a personal computer
Includes NexRemote telescope control software, for advanced control of telescope via computer
Precision machined 40 mm diameter steel Polar shafts supported by multiple tapered roller bearings and ball bearings
GPS-compatible with optional SkySync GPS Accessory
What's in the Box
Specifications
| | |
| --- | --- |
| Mount Type: | Computerized Equatorial |
| Instrument load capacity: | 40 lbs (18 kg) |
| Height adjustment range (includes mount and tripod): | 1346mm - 1651mm (53" – 65") |
| Tripod Leg Diameter: | 50.8mm (2") Steel tripod with graduated markings on lower section |
| Latitude adjustment range: | 15° - 70° |
| Mount Head Weight: | 40 lbs (18.14 kg) |
| Accessory Tray: | Yes |
| Tripod Weight: | 20 lbs (9 kg) |
| Weight of Counterweights: | 1 x 17 lbs |
| Slew Speeds: | 9 slew speeds - max speed 4.5°/second |
| Tracking Rates: | Sidereal, Solar and Lunar |
| Tracking Modes: | EQ North and EQ South |
| GPS: | N/A |
| Dovetail Compatibility: | Dual saddle plates (CG-5 and CGE saddle) |
| Number of Auxiliary Ports: | 2 AUX Ports (1x Hand control Port and 1x AUX Port for optional accessories) |
| Autoguide Port: | Yes |
| USB Port: | Yes, input on Hand Control |
| Power Requirements: | 12V DC, 3.2 amps |
| Motor Drive: | DC servo motors |
| Alignment Procedures: | 2-Star Align, 1-Star Align, Solar System Align, Last Alignment, Quick Align |
| Periodic Error Correction: | Yes |
| Computerized Hand Control: | 2 line x 18 character backlit Liquid Crystal Display, 19 LED backlit buttons, USB 2.0 Port for PC connection |
| NexStar+ Database: | 40,000+ objects, 100 user defined programmable objects Enhanced information on over 200 objects |
| Software: | Celestron Starry Night Special Edition Software | SkyPortal App |
| Total Kit Weight: | 78 lbs (35.38 kg) |
Beefy load capacity and ease of use
I originally purchased this mount from All-Star as a replacement for my Celestron CG-5. It handled my 8" Newtonian extremely well even in windy conditions.
I added the Celestron Sky Portal wi-fi modular and paired it with Sky Safari on my iPad. The combination was so easy to use that within minutes my 10 year old granddaughter was running it like a boss giving sky tours at the Saskatchewan Summer Star Party at Cypress Hills.
I've since purchased an 8" RASA and afull suite of ZWO astrophotography gear. It all integrated easily. the 40 pound payload capacity handles all of this load easily with room to spare. Just for giggles I tried a 5 minute unguided exposure and was so amazed that there was zero star trails.
The one accessory that I recommend if this is going to be your travel mount is the appropriate Pelican case for the mount head. Also, it never hurts to add an extra counterweight depending on the weight of your 'scope and accessories.
I'm planning on buying another mount for a second rig that will not need the load capacity of the CGEM II, it will be a smaller scope so the AVX will fit the bill. Still, it's such a nice mount that when I order the AVX,I might just get the CGEM II again as this one has been such a pleasure to use and has run just fine in extreme cold.
Why Should You Trust All Star Telescope?
We've Made All The Mistakes
So You Don't Have To
Learn More