Brand: Celestron
Celestron Deluxe Flexible Dew Shield, 9.25" - 11" (94016)
94016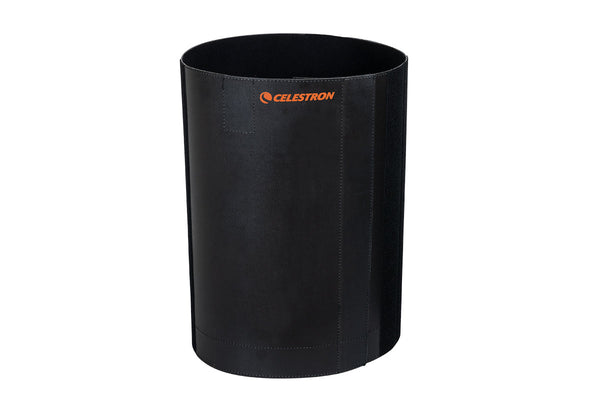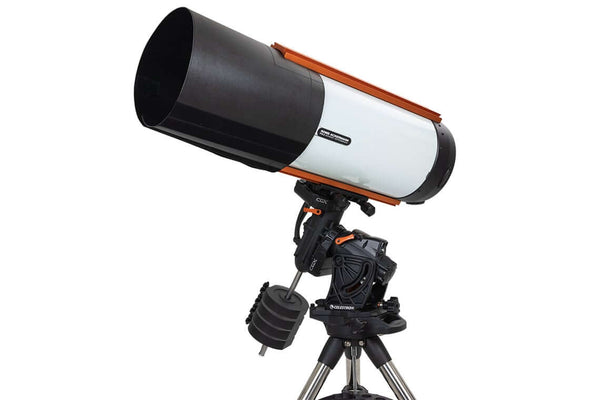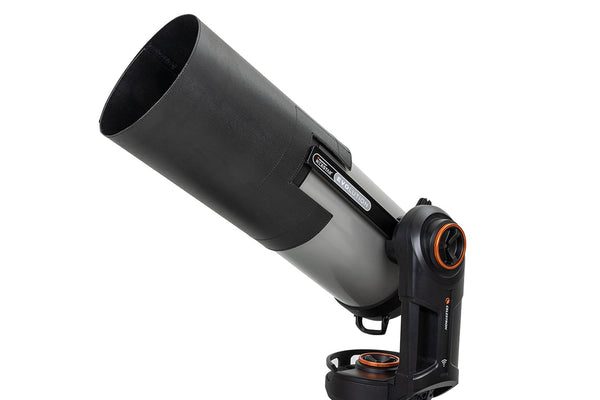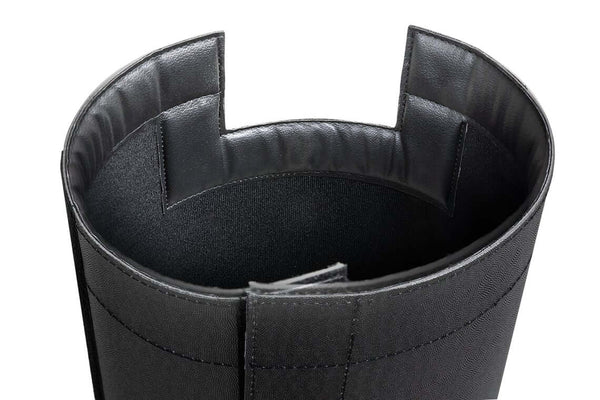 Brand: Celestron
Celestron Deluxe Flexible Dew Shield, 9.25" - 11" (94016)
94016
Free Expert Support
Why Purchase from All-Star Telescope?
Stress Free, Secure Shopping
Product Description
The Celestron Dew Shield DX is an essential accessory that protects your optical tube in the field. It prevents excess moisture in the air from forming condensation on the corrector lens. A dew shield also helps block stray light from entering the telescope for better viewing and astroimaging. Use the Dew Shield DX on your 9.25" and 11" Schmidt Cassegrain, EdgeHD, and RASA (with single dovetail) optical tubes with confidence.
Construction
The Dew Shield DX provides a perfect, custom fit designed specifically for 9.25" and 11" Celestron optical tubes. The Dew Shield is built from durable PE plastic that is flexible but strong. Extra padding has been added at the tube attachment edge to create a stronger fit on the optical tube. The felt-lined interior absorbs any additional stray light and excessive moisture, creating optimal contrast when viewing and imaging. The large dovetail cutout has been made both wider- to accommodate a 4" wide dovetail rails, as well as deeper, to create a more solid connection with the optical tube.

Attaching the Dew Shield to your optical tube is easy thanks to the Velcro attachment points. Whether your optical tube is 9.25" and 11", simply adjust the Velcro for the correct fit.
Transportation and Storage
To save space when not in use, roll up your Dew Shield DX for easy transport and storage.
Quick Overview
Prevents dew from forming on your Schmidt-Cassegrain or EdgeHD corrector lens
Fits 9.25" and 11" optical tubes
Cutout accommodates telescope dovetail rails
Felt-lined interior surface captures moisture and reduces stray light
Rolls up for easy transport
Specifications
| | |
| --- | --- |
| Material: | PE - Polyethelene |
| Weight: | 1.8 lbs (0.81 kg) |
| Dimensions: | 431mm x 1066.8mm x 3.556mm (17" x 42" x .14") |
Flexible Dew Shield for 9.25-11" Edge HD
SCTs are notorious for fogging of the front corrector plate. I have tested the flexible dew shield for my new 11" Edge HD in the last month and compared the scope with and without the dew shield on comparable nights, both at 15-16°C over night with dew point of 11°C. At the end of 2 hours of observing near the zenith without the dew shield, when light dew had collected on my observing table and charts, the corrector plate was starting to fog up, not heavy dew but starting to degrade the image at the eyepiece.
The next night with the dew shield attached, observing in similar high altitude areas of the sky, again with mild dew collection, the corrector plate remained completely clear. The benefit of using the dew shield seemed pretty clear.
I expect to use a Dew Heater for colder nights and all-night observing but the dew shield does appear to work well for average observing.
Why Should You Trust All Star Telescope?
We've Made All The Mistakes
So You Don't Have To
Learn More