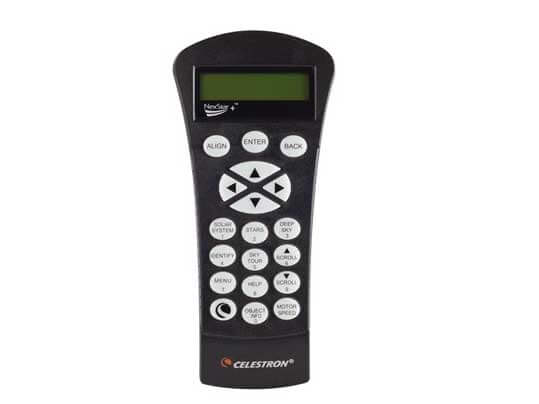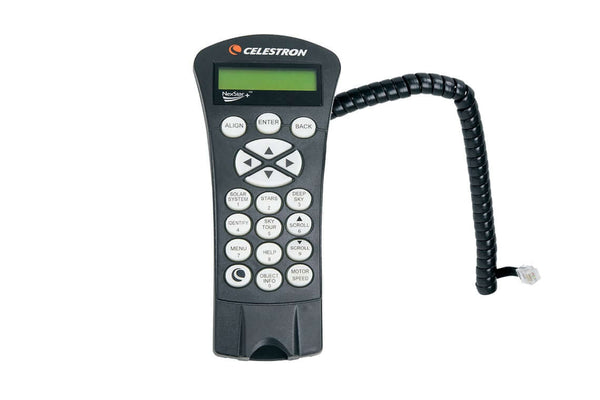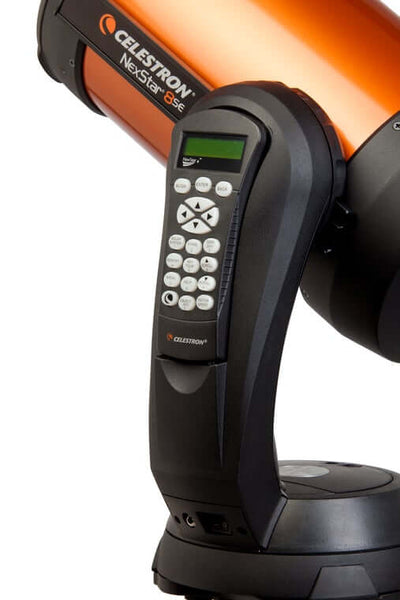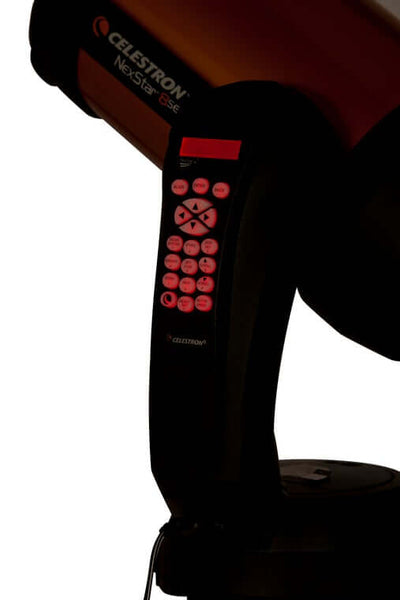 Products in the Same Family
Free Expert Support
Why Purchase from All-Star Telescope?
Stress Free, Secure Shopping
Product Description
The Celestron NexStar+ AZ Hand Control is the standard computer accessory on all current altazimuth mounted Celestron go-to telescopes: SLT, LCM, SE, NexStar Evolution, and CPC, and CPC Deluxe computerized telescopes.
With the push of a button, you can access NexStar+'s huge database of over 40,000 celestial objects. Automatically slew to objects in a variety of catalogs, including the Messier, NGC, Caldwell, and SAO brightest stars. The planets as well as a list of the most popular objects are also included. Not sure what to look at? Use the Tour Mode, and you'll be shown a selection of the most popular objects for the time and date you are observing!
NexStar Plus includes many setup conveniences like SkyAlign, customizable max slew speed, programmable slew limits, and more.
This hand control includes USB Flash Upgradeable Technology, allowing users to upgrade its software with Celestron Firmware Manager.
NexStar+ controller saves 20 year old scope!
Phew! Our club has an old (circa 2003) GPS Celestron 8-in SCT, but its controller had limited functionality. The new one reads the mount's GPS properly, and precision GoTo function guarantees a near center hit.
Improvement Over the Old One
Bought a used 8SE and the controller seemed to require a lot of double button presses. The buttons are more responsive on the new controller. Also like that the buttons are shaped so you can find common used buttons by feel. The firmware update stopped and I was scared to unplug it and retry. Was ready to call Celestron, but after re-following the instructions it updated successfully. May have been my error in the first place.
NexStar Hand Controller
All Star Telescope was great to deal with. They easily identified my issue and shipped a new controller with UPS. After two weeks and a tale of woe (UPS issue) but still no controller All Star shipped another new controller with Purolator. It arrived the next day to Peachland. Problem solved. Three weeks in the UPS package still has not arrived. All Star and Purolator 10s UPS zero.
Why Should You Trust All Star Telescope?
We've Made All The Mistakes
So You Don't Have To
Learn More