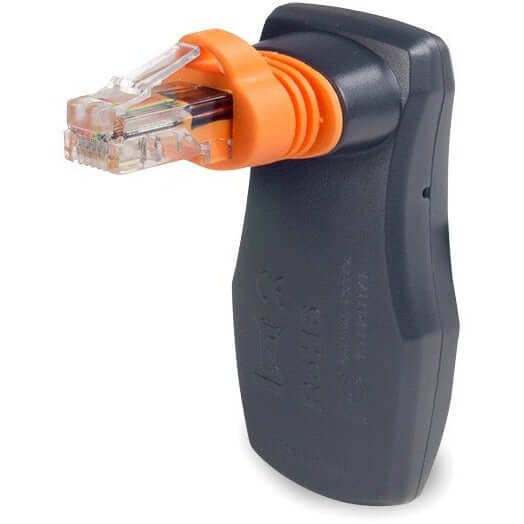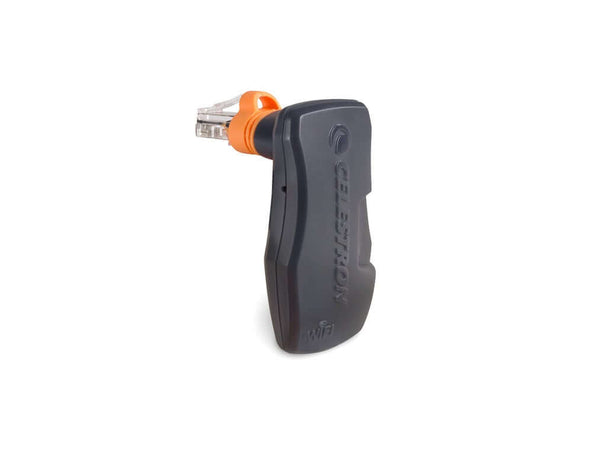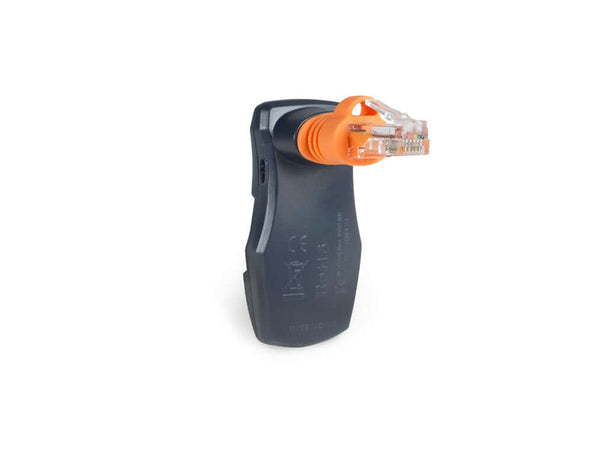 Free Expert Support
Why Purchase from All-Star Telescope?
Stress Free, Secure Shopping
Product Description
Get WiFi Access to the Universe with the SkyPortal WiFi Module
Celestron's SkyPortal WiFi Module turns your smartphone or tablet into your own personal planetarium and observatory!
Simply plug the WiFi module into your telescope's hand control or AUX port and connect your device to its wireless signal. Instantly, your device becomes a wireless hand control for your telescope, guiding you through the alignment process and slewing to any celestial object with a simple tap.

As SkyPortal WiFi Module slews your telescope to an object, you can listen to hundreds of included audio descriptions on your device, which explain the history, mythology, and key features of the most popular celestial objects.
Select Tonight's Best in the search menu and SkyPortal WiFi will display a list of the best objects to view based on your exact time and location. There's no need to input GPS coordinates or set the time and date—this information comes directly from your device.

The SkyPortal WiFi Module makes a great gift for telescope users of all ages and skill levels, from first timers to advanced users. Take your family on a guided tour of the universe with SkyPortal WiFi!

SkyPortal WiFi Module, Powered by Celestron SkyPortal
Celestron's full featured planetarium app, SkyPortal, works exclusively with the SkyPortal WiFi Module for telescope control. The app is available free on the Apple App Store and Google Play.

Developed in collaboration with the experts at SkySafari, SkyPortal offers an intuitive user interface with a robust database of more than 100,000 celestial objects. You can even plan your observing session before you set up your telescope, viewing lunar transits and other notable events up to 100 years into the future.
SkyPortal WiFi Module Compatibility List: 
Advanced VX CGX-L
Astro Fi CPC, CPC DX
CG-5 (with CG-5 Aux. splitter) NexStar Evolution
CGE NexStar GT (2015 models and newer with Aux. splitter)
CGE Pro NexStar SE Series
CGEM II NexStar SLT
CGEM, CGEM DX SkyProdigy
CGX LCM
Wifi portal
At the suggestion of Nicholas, and partner I purchased this over the GPS module, given the ability it has to connect and control from something other than the handheld pad on the 8SE. My old eyes do not work well on the Iphone screen even though it does all the control of the scope needed. I need a much bigger screen so would need to purchase an IPAD or something similar to get much use from this Wifi module. I am going to purchase the GPS module to do setup for the scope. This unit works great but it needs an Iphone to use which then requires a charging cord during control. It works as it should, but should note that if you align with this option and not the hand held unit on the scope you cannot use the handheld without losing everything and starting again. Found out the hard way on this.
New life for a Nexstar 6SE
The purchase Celestron SkyPortal WiFi has brought new life to me 6SE. The assurance from All-Star that the module is compatible was very helpful in making my decision to purchase the module. Service and price was great.
Wifi adapter on 8SE
I bought the wifi adapter to use with my Celestron 8SE. Using Skyportal on my iPhone I get complete control of the telescope with this adapter, including star alignment without having to enter a date or location manually, and focuser control. Honestly, it makes setup of the scope very seamless. Try using an AUX splitter with the 8SE to get the wifi adapter out of the way for near zenith use, and to allow use of a celestron focuser as well.
WiFi
Hard to connect to IPad. Had to got to uTube
SkyPortal WiFi Adaptor
A must have to make your viewing experience complete.
Why Should You Trust All Star Telescope?
We've Made All The Mistakes
So You Don't Have To
Learn More