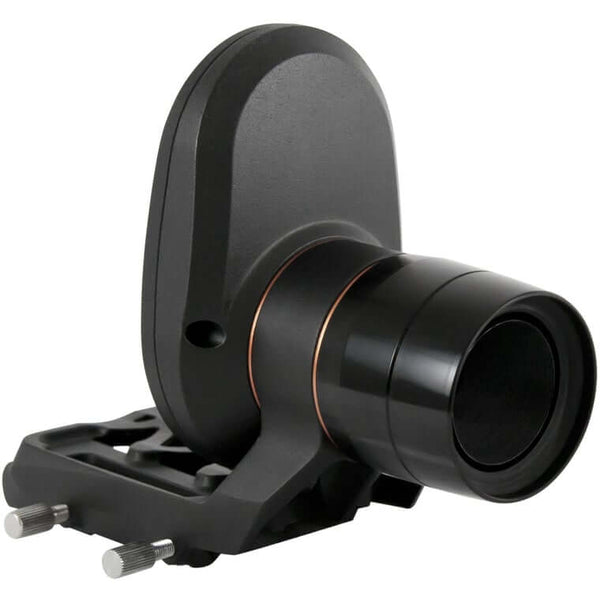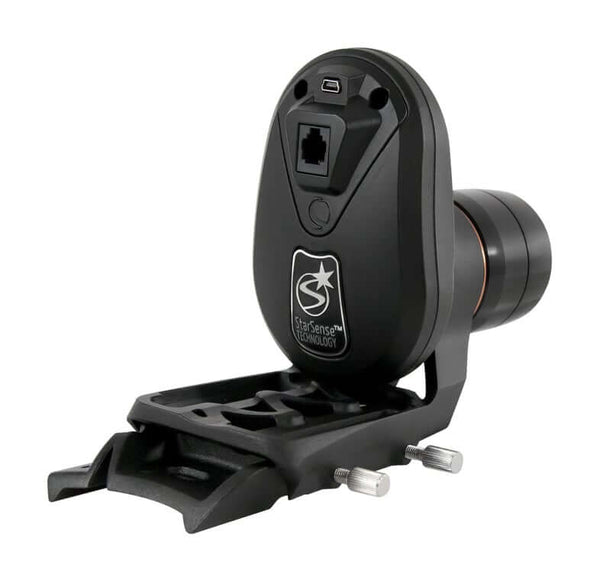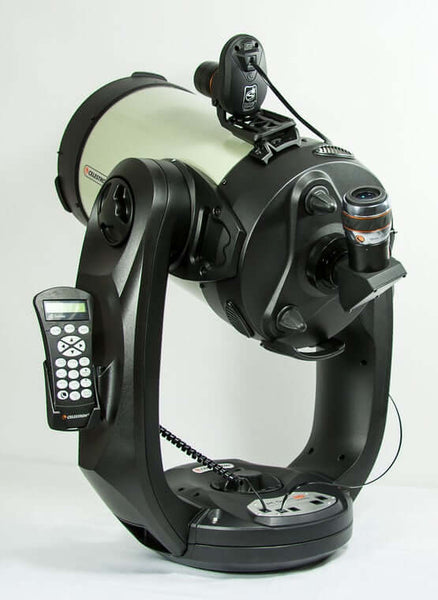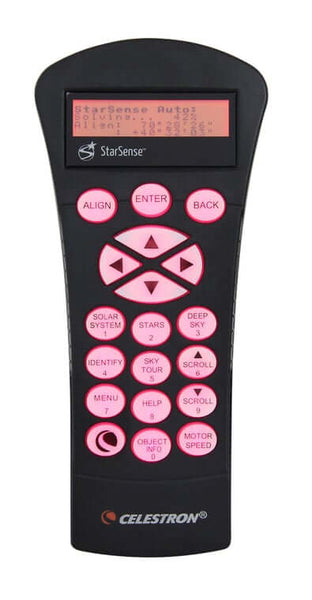 Free Expert Support
Why Purchase from All-Star Telescope?
Stress Free, Secure Shopping
Product Description
Become an instant astronomer, even if you've never used a telescope before, with the one-of-a-kind StarSense AutoAlign.
Just set up the accessory, push the Align button on the hand control, and StarSense begins capturing and comparing images of the night sky against its internal database. In about three minutes, it's gathered enough information to triangulate its position and align itself. Then, press the Sky Tour button: StarSense will automatically slew to all the best stars, planets, galaxies, and more currently visible in the night sky.
How it Works
The self-alignment technology behind our award-winning SkyProdigy series is now available for most of Celestron's current computerized telescopes and compatible with many older models as well. (See compatibility list below.)
A small digital camera takes the place of your finderscope and attaches using one of two provided mounting brackets. The included StarSense hand control, with a database of over 40,000 celestial objects, takes the place of your NexStar hand control. The camera automatically captures a series of images of the sky. StarSense identifies the stars in the images, matching them to its database. Once a positive match is confirmed, StarSense calculates the coordinates of the center of the captured image, thereby determining exactly where the telescope is pointed.
Before StarSense, using a computerized telescope required a lengthy alignment process of finding and centering at least two bright stars in the telescope's eyepiece. But StarSense automatically aligns itself with minimal user input. Just enter your time, date, and location and let StarSense do the rest!
Advanced Mount Modeling
Even the most advanced telescope users will love using StarSense AutoAlign. This affordable accessory replaces the expensive software usually used for advanced mount modeling.
With built-in mount modeling, you'll get superior pointing accuracy from horizon to horizon. When your alignment needs to be perfect, add up to 10 additional calibration stars to achieve a new level of accuracy, great for locating objects in the camera's field of view for astroimaging.
StarSense camera field of view: 6.88º x 5.16º
StarSense Compatibility List:Any mount with 5.x or greater is compatible with the software
Advanced VX CGX-L
Astro Fi CPC, CPC DX
CG-5 (with CG-5 Aux. splitter) NexStar Evolution
CGE NexStar GT (2015 models and newer with Aux. splitter)
CGE Pro NexStar SE Series
CGEM II NexStar SLT
CGEM, CGEM DX SkyProdigy
CGX
Specifications
CAMERA INFORMATION:
Imaging Sensor:
Aptina MT9M034 1 .2 Megapixel CMOS
Pixel Array:
1280 x 960
Pixel Size:
3 .75μm x 3 .75μm
Objective Lens Diameter:
2-Element 20mm (0.78")
Objective Lens Focal Length:
40mm (1.57")
Objective Lens Focal Ratio/F-stop:
f/2
Control Board:
32-bit processor with embedded Linux Operating System
USB Port:
USB 2 .0
Auxiliary Port:
Connects to Celestron telescopes
HAND CONTROLLER INFORMATION:
Object Database:
45,178
LCD:
Red backlit 4 Line LCD
CPU:
STMicro ARM 32-bit Cortex™-M3 CPU
Software and Firmware:
Fully upgradable
RS-232 Port:
PC connectable for software/firmware upgrades
Game changer!
This is an amazing accessory and a joy to use!
Amazing add-on for my Celestron telescope
I recently added a StarSense Autoalign to a Celestron Evolution 6 telescope that I had purchased in the summer.
I must say this certainly changes the whole backyard astronomy situation by mapping out the sky in about 3 minutes. Truly "auto align"
I have been using the Evo6 & Starsense via the SkyPortal app on my smartphone, and then the telescope just "magically" goes to whatever I have select for viewing - and there it is - right in my eyepiece.
Truly outstanding technology and I am so happy that I have added it to my set up. For certain this item is 5 STARS !
Very Impressive
I purchased the StarSense and was very impressed with how it has performed. I initially went to my darker skies site, outside the city (I live in Moose Jaw, SK, about a Bortle 7), and did the first light/alignment and found the instructions easy to follow. The truly impressive part came when, a few weeks later, I set it up in my yard and with only about 50% of the sky visible, it aligned in under 3 mins, no problem. My rig is a CGX 1100 Edge HD.
Why Should You Trust All Star Telescope?
We've Made All The Mistakes
So You Don't Have To
Learn More