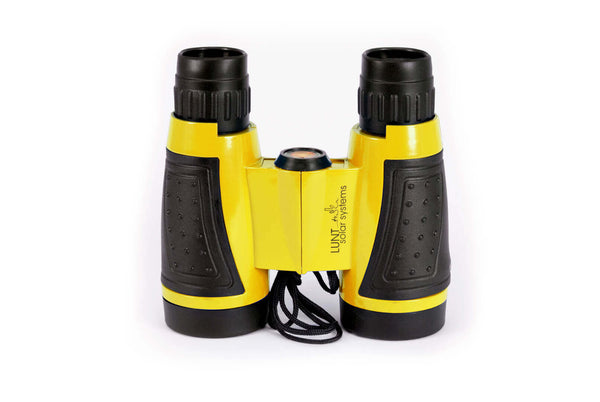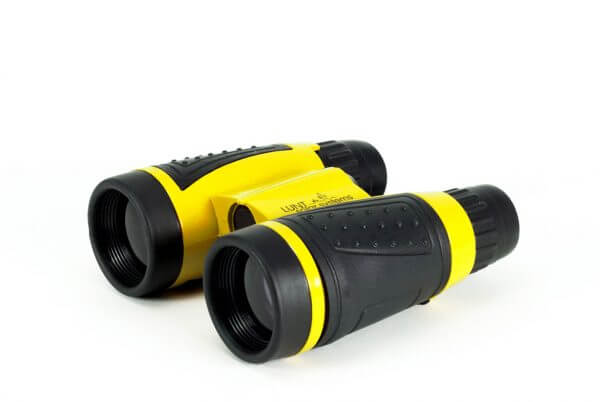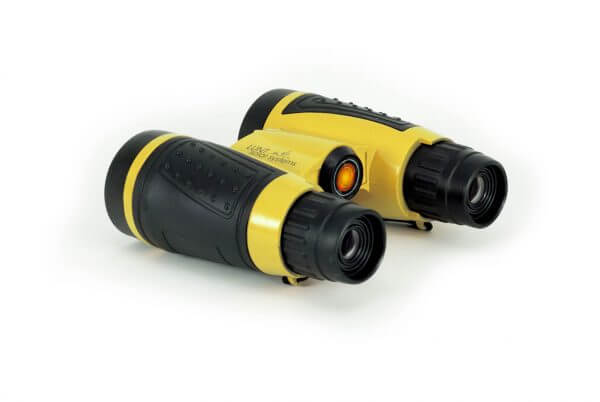 Free Expert Support
Why Purchase from All-Star Telescope?
Stress Free, Secure Shopping
Why we love the Lunt Mini SUNoculars (Yellow)
Product Description
The Lunt 6 x 30 White Light SUNoculars (mini). Perfect for kids 13 yrs ADULT SUPERVISION RECOMMENDED!
Truly a pocket sized instrument that you can use to view and safely observe all partial phases of a Solar Eclipse.
Ultra-compact, Lunt SUNoculars-mini have front mounted filters making Solar observation 100% safe.
These front filters are manufactured from CE certified film to ensure the highest level of viewing quality.
The light of the Sun is reduced to a comfortable 1×10-5% transmission and all ultra-violet and infrared components are completely and safely blocked. The Sun will appear as a pleasant orange colour.
Lunt SUNoculars-mini are manufactured to the same standards of safety typical to the entire family of Lunt Solar products – the premier manufacturer of Solar telescopes and filters.
Lunt Mini SUNoculars Review
The Lunt Mini SUNoculars I bought at the 2022 SSSP are a neat idea, but there are a few problems with execution. The FOV is a bit large, meaning the sun appears relatively small. You can see if there are sunspots, but you can't really see any detail. A more serious problem is that the eyepieces are small, especially when used by an adult. There is too much leakage around the edges which is dangerous when you are aiming at the sun, and there is too high a chance for an accidental direct look. These really need large eyecups to protect the sides of your eyes as you try to find the sun. I will be 3D-printing some for mine. In general I found this thing to be a good idea but the manufacturer placed too much emphasis on making them cheaply than making them well.
Thanks,
Stuart
Why Should You Trust All Star Telescope?
We've Made All The Mistakes
So You Don't Have To
Learn More