Brand: Ricoh
Pentax PF-65EDA II 65mm Angled Spotting Scope (70967)
70967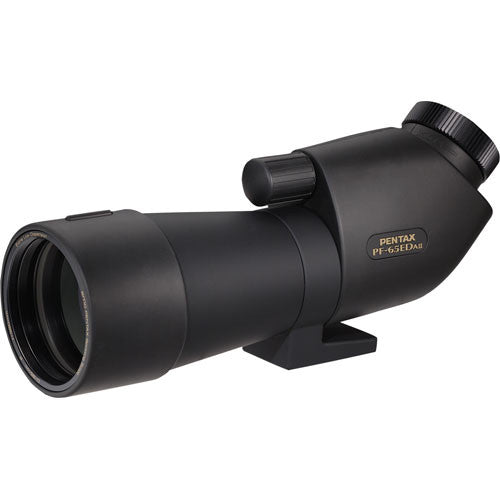 Brand: Ricoh
Pentax PF-65EDA II 65mm Angled Spotting Scope (70967)
70967
Free Shipping Available
Free Shipping
On Special Products
At All-Star Telescope we try to make it as easy as possible to get the products you love! Sometimes that means we can offer free shipping for select products in our store.
Any product labelled with 'Free Shipping Available' means that when ordered by iteself or with other 'Free Shipping Available' products we are proud to ship it to you free of charge.
When you checkout you should see an option for free shipping available to you. If not please don't hesitate to reach out.
587-336-6621
info@all-startelescope.com
Free Shipping Minimum Purchase
Often free shipping requires a minimum purchase of $500 or more, but this can change from offer to offer. Also note, that free shipping usually does not apply to oversize items like telescopes.
Free Expert Support
Why Purchase from All-Star Telescope?
Stress Free, Secure Shopping
Recommended Accessories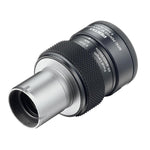 Pentax XF Zoom Eyepiece (70530)
READ MORE
$349.99
Product Description
The Pentax PF-65EDA II Scope is designed for high-precision outdoor viewing, and has now been improved over its predecessor by further minimizing color aberrations, resulting in truer colors.
These scopes use 1.25 diameter eyepieces, which allow less compacting of the light shaft produced by the objective lens and thus a larger image with superior depth perception. This is a great feature, for in addition to the brilliant offerings from Pentax themselves it also means you can use the best of astronomy eyepieces from elite telescope manufacturers such as Meade, Celestron and of course the venerable Tele Vues. The PF-65EDA II has a focal length of 390mm, so if you're using conventional 1.25" eyepieces you divide 390mm by the focal length of your eyepiece to determine the effective magnification. Pentax ED scopes function brilliantly in many conditions of light and climate, and are remarkably light thanks to their metallic alloy housing.

Pentax's scopes are available in either a straight viewing or angled viewing depending upon your needs. This is a personal preference, which cannot easily be defined for you until firsthand experience, but the conventional thinking is that the scopes with angled viewing provide superior comfort during long observations as well as easy simultaneous use amongst those of differing heights-which is quite difficult with a straight viewing design scope.
Specifications
| | |
| --- | --- |
| Objective Lens Diameter | 65mm |
| Minimum Focus Distance | 16.4 (5.0 m) |
| Weatherproofing | Waterproof & fogproof |
| Dimensions | 10.6 x 4.7 x 3.3 (270 x 120 x 85mm) WxHxD |
| Weight | 2.36 lb (1070 g) |
Why Should You Trust All Star Telescope?
We've Made All The Mistakes
So You Don't Have To
Learn More