Brand: PrimaLuceLab
PrimaLuceLab ESATTO 3.5" Low Profile Adapter for OfficinaStellare Veloce RH200 (PL3600365)
PL3600365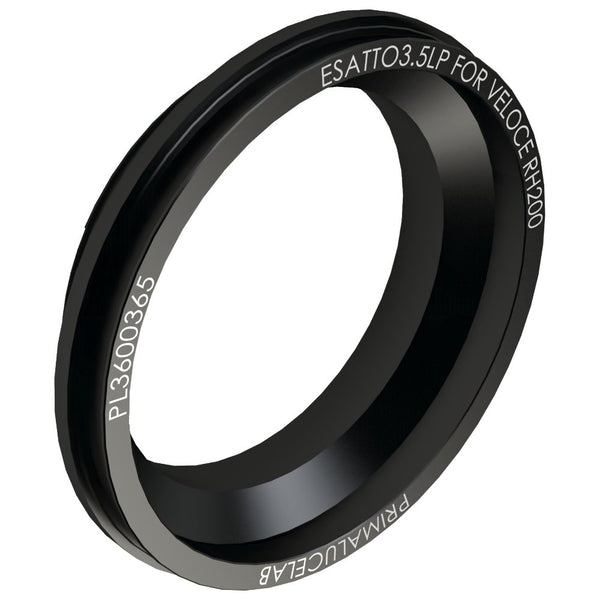 Brand: PrimaLuceLab
PrimaLuceLab ESATTO 3.5" Low Profile Adapter for OfficinaStellare Veloce RH200 (PL3600365)
PL3600365
Free Expert Support
Why Purchase from All-Star Telescope?
Stress Free, Secure Shopping
Product Description
The adapter ESATTO 3.5" LP for OfficinaStellare Veloce RH200 allows you to install ESATTO 3.5" LP focuser to Veloce RH200 telescopes by Officina Stellare. Optical thickness of this adapter is 9mm.
Since RH200 optimal backfocus is 105mm from the rear tip-tilt plate, by connecting this adapter (9mm thickness), the ESATTO 3.5" LP (32mm thickness) and one of the many available camera adapters for ESATTO 3.5" LP (4mm thickness), and adding 5mm as half of focuser's draw tube travel, you will still have 55mm of available backfocus to fit many cameras, even with OAG and motorized filter wheel.
Why Should You Trust All Star Telescope?
We've Made All The Mistakes
So You Don't Have To
Learn More