Brand: PrimaLuceLab
PrimaLuceLab ESATTO 4" Adapter for Takahashi FSQ-106EDX 3 and 4 (PL3600324)
PL3600324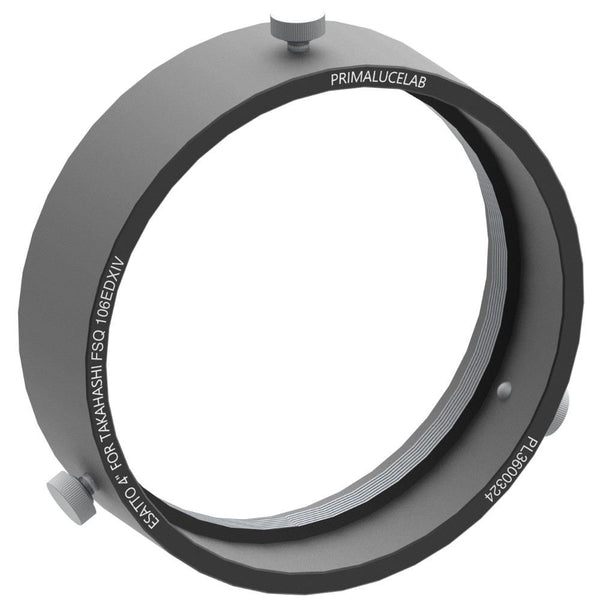 Brand: PrimaLuceLab
PrimaLuceLab ESATTO 4" Adapter for Takahashi FSQ-106EDX 3 and 4 (PL3600324)
PL3600324
Free Expert Support
Why Purchase from All-Star Telescope?
Stress Free, Secure Shopping
Product Description
Adapter ESATTO 4" for Takahashi FSQ-106EDX 3 and 4 allows you to install ESATTO 4" instead of the original Takahashi focuser. This adapter has 35mm optical thickness and it is designed to have, when used together with ESATTO 4", the same thickness of the original focuser (100.5mm) in order to allow you to reach focus with the telescope.
Not compatible with the standard FSQ-106. Adapter available separately.
Specifications
Why Should You Trust All Star Telescope?
We've Made All The Mistakes
So You Don't Have To
Learn More