Brand: QHYCCD
QHYCCD QHY128C (Color) Full-Frame 2 Astronomy Cooled Camera (QHY128C)
QHY128C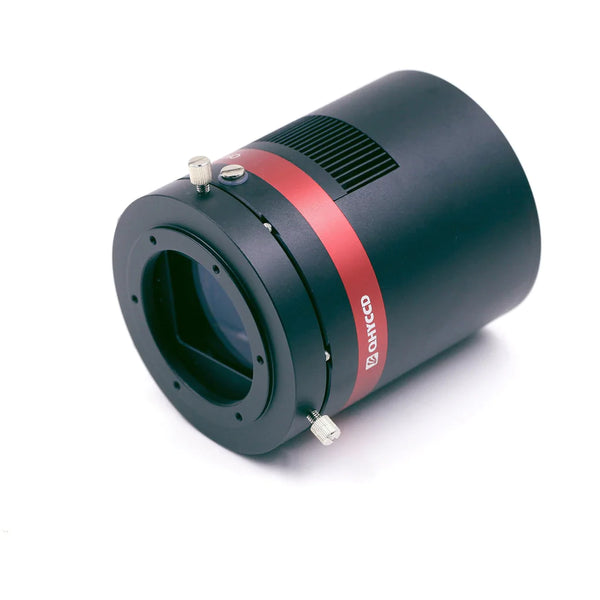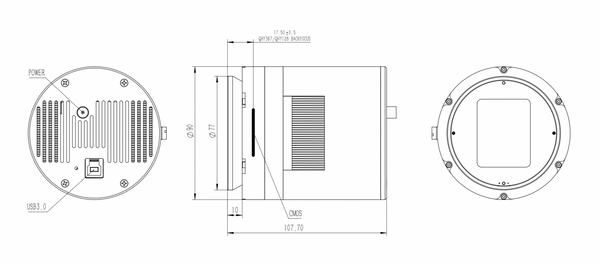 Brand: QHYCCD
QHYCCD QHY128C (Color) Full-Frame 2 Astronomy Cooled Camera (QHY128C)
QHY128C
Free Expert Support
Why Purchase from All-Star Telescope?
Stress Free, Secure Shopping
Product Description
QHY128C is a full frame , 24mega pixel , one shot color cmos camera with 5.96 um pixel size and 14bit ADC. Very low dark current (0 0006e p s @ -15C) , very low readout noise (1e to 4e) and 74ke large fullwell. The QHY128C is one of the top performing cameras in the COLDMOS line. In the QHY128C this sensor is implemented specifically for astronomical use with custom thermal noise reduction technology.
Features
TRUE RAW Data
In the DSLR implementation there is a RAW image output, but typically it is not completely RAW. Some evidence of noise reduction and hot pixel removal is still visible on close inspection. This can have a negative effect on the image for astronomy such as the "star eater" effect. However, QHY Cameras offer TRUE RAW IMAGE OUTPUT and produces an image comprised of the original signal only, thereby maintaining the maximum flexibility for post-acquisition astronomical image processing programs and other scientific imaging applications.
Anti-Dew Technology
Based on almost 20-year cooled camera design experience, The QHY cooled camera has implemented the fully dew control solutions. The optic window has built-in dew heater and the chamber is protected from internal humidity condensation. An electric heating board for the chamber window can prevent the formation of dew and the sensor itself is kept dry with our silicon gel tube socket design for control of humidity within the sensor chamber.
Cooling
In addition to dual stage TE cooling, QHYCCD implements proprietary technology in hardware to control the dark current noise.
Specifications
CMOS Sensor
Sony IMX128
Mono/Color
Color
FSI/BSI
FSI
Pixel Size
5.97um*5.97um
Effective Pixel Area
6036*4028
Effective Pixels
24MP
Sensor Size

Full-Format
36mm*24mm

Fullwell
74ke-
AD Sample Depth
14bit
Full Frame Rate
5FPS
Readout Noise
1.8e- to 4e-
Dark Current
0.0006e/pixel/sec @ -15C
Exposure Time Range
60us-3600sec
Unity Gain
3300
Amp Glow
Zero Amp
Shutter Type
Electric Rolling Shutter
Computer Interface
USB3.0
Built-in Image Buffer
128MB DDR2 Memory
Cooling System

Dual Stage TEC cooler (about -35 below ambient)

Note: Test temperature +20°

Optic Window Type
AR+AR High Quality Multi-Layer Anti-Reflection Coating (For color camera user need to add a UV/IR filter in the light path)
Anti-Dew Heater
Yes
Telescope Interface
M54/0.75
Back Focal Length
17.5mm
Weight
788g
Why Should You Trust All Star Telescope?
We've Made All The Mistakes
So You Don't Have To
Learn More