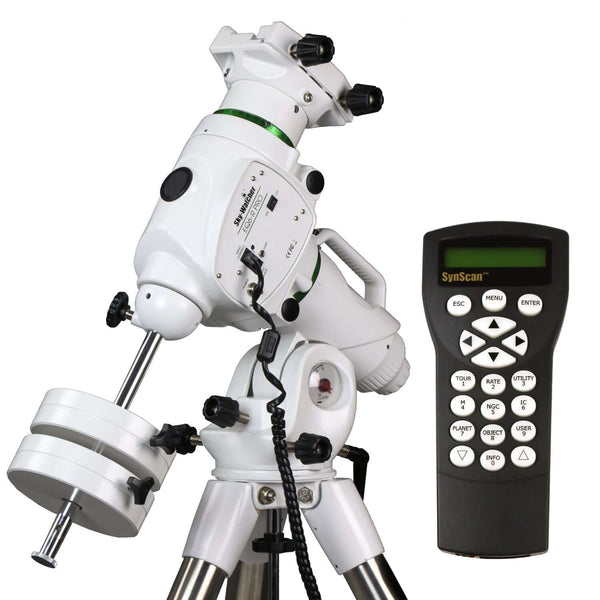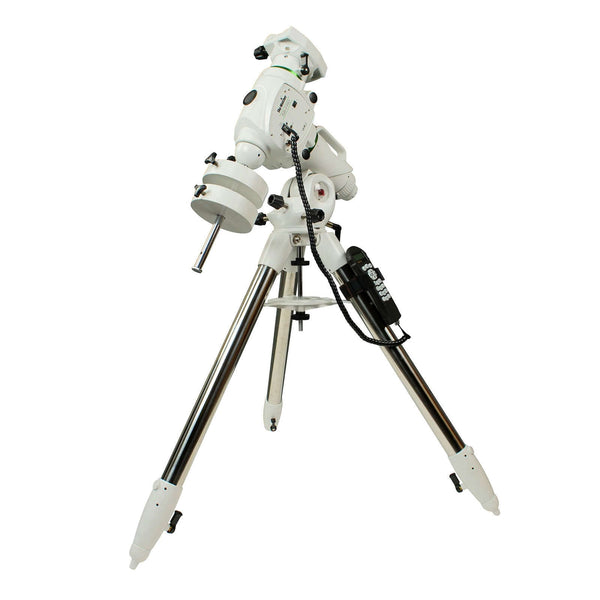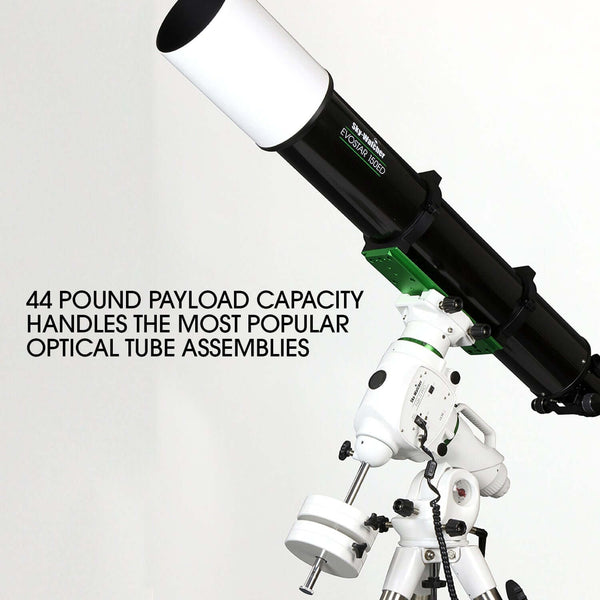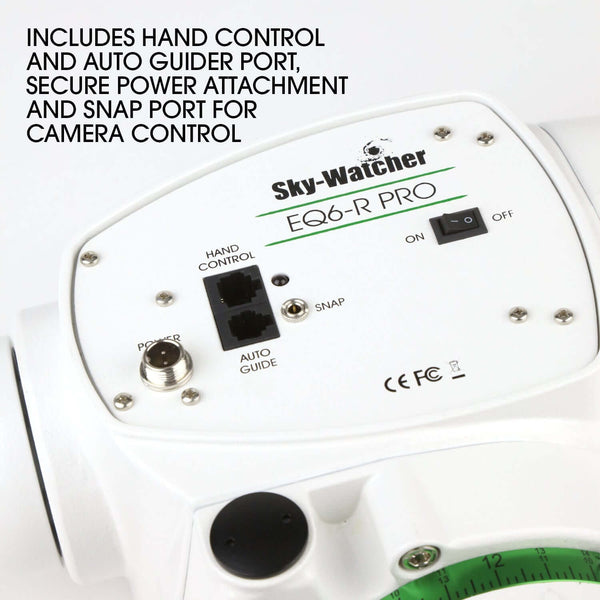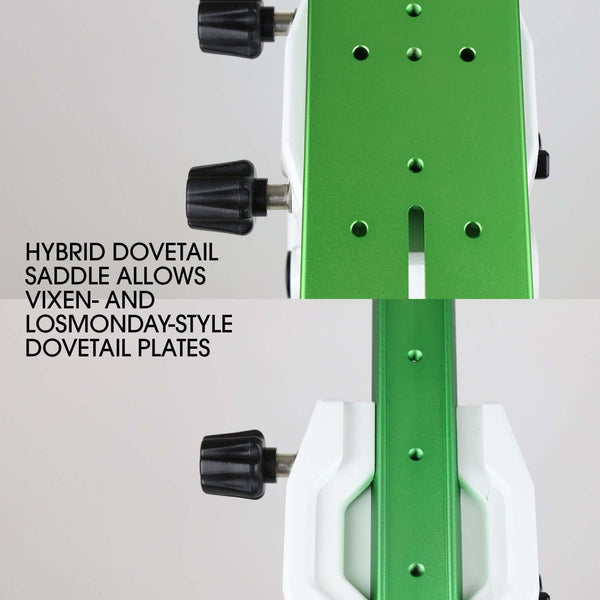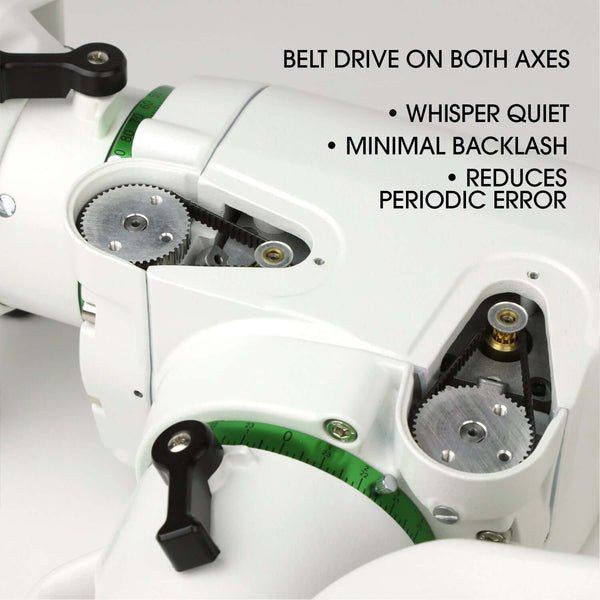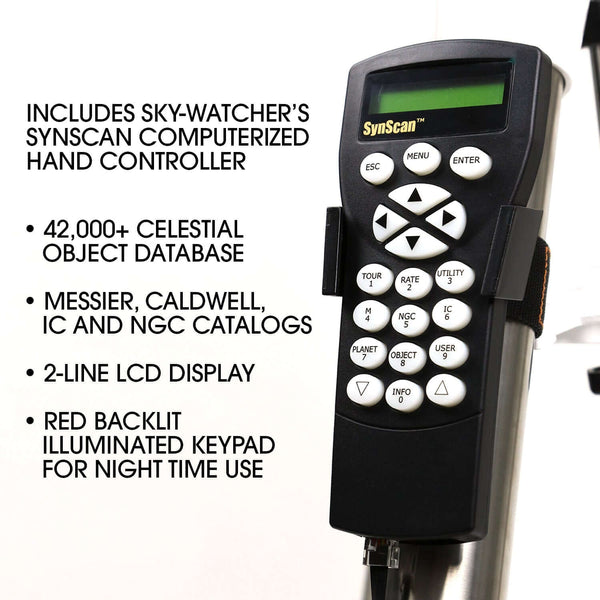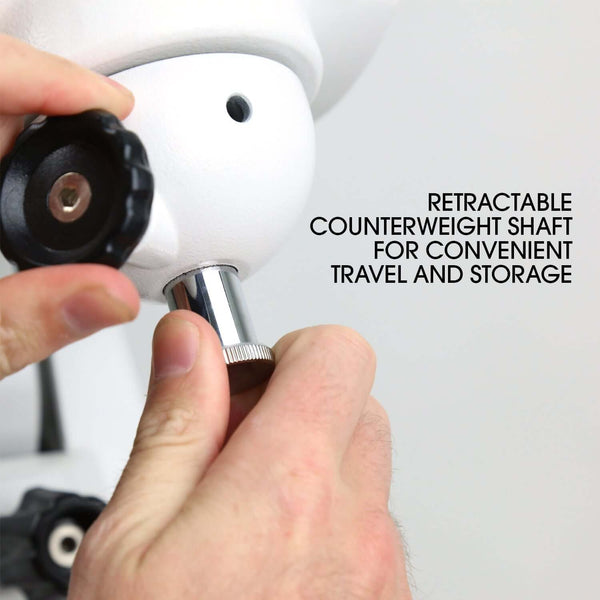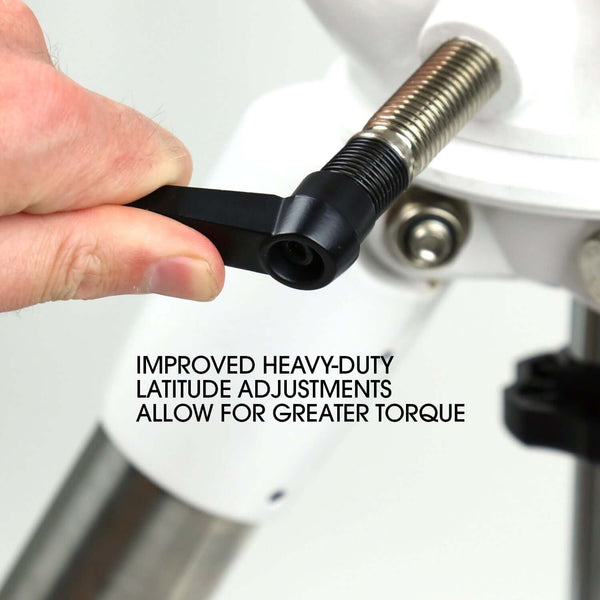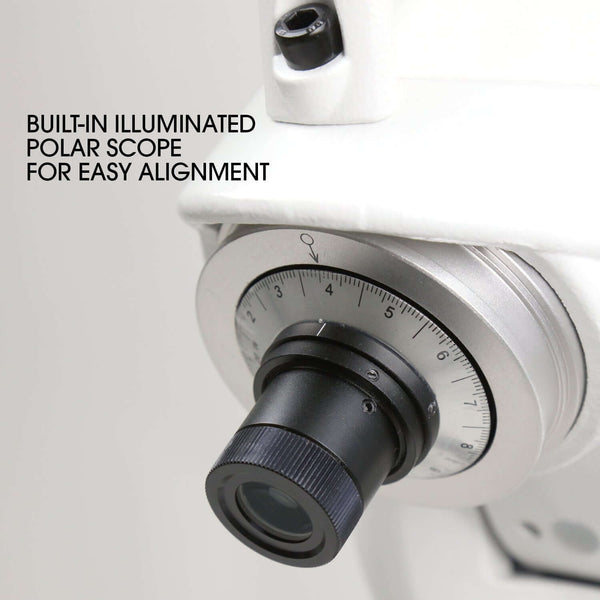 Free Expert Support
Why Purchase from All-Star Telescope?
Stress Free, Secure Shopping
Why we love the SkyWatcher EQ6-R Pro Mount (S30300)
Product Description
An Astrophotography Powerhouse
The SkyWatcher EQ6-R boasts a plethora of features to support astrophotographers in their craft. The built-in ST-4 autoguider port turns this mount into an astrophotography powerhouse, allowing you to use most of today's best autoguiders. Using the supplied USB-B cable, you can control the telescope from your computer and take advantage of today's most advanced astronomy software. With a weight capacity of 44 pounds, the EQ6-R can handily support an optical tube, imaging accessories, and camera.
Silent Yet Precise Slewing
The EQ6-R Pro uses stepper motors with a 1.8° step angle and 64 micro steps driven. Stepper motors are quieter than servo motors, providing accuracy up to 1 arc minute without waking your neighbors to the tune of buzzing motors.
Periodic Error Correction
Periodic tracking error is present in all equatorial telescope mounts, and is due to the design of the internal gears. The Sky-Watcher EQ6-R includes a periodic error correction (PEC) function to help correct this.  We strongly recommend taking the time to properly balance and polar align the Sky-Watcher EQ6-R before delving into advanced features like PEC.
42,000+ Object Database
Using our proprietary SynScan hand controller, the EQ6-R Pro provides a user-friendly interface with automatic slewing to over 42,000+ objects in the night sky. The hand controller can also connect to a computer using the supplied USB-B cable, enabling computer control with most astronomy programs. For the astrophotographers looking to reduce periodic error, the SynScan hand controller has built in PEC training that can be configured while in the field!
Flexible Polar Alignment
Sky-Watcher includes an illuminated polar scope to aid the polar alignment process. The polar scope features a circular grid reticle for the Northern Hemisphere, consistent with today's popular polar alignment apps. For astronomers in the Southern Hemisphere, the constellation Octans is built into the reticle as well. Even without a clear view of Polaris, the EQ6-R Pro can be polar aligned using our SynScan hand controller. Simply choose one of the visible stars listed and use the latitude adjustment screws to center it in the eyepiece.
What's in the Box
Specifications
General Mount Info
Mount Type
EQ
GoTo
Yes
Payload Capacity (lbs)
44
Mount Head Weight (lbs)
38
Tripod Weight (lbs)
16.5
Fully Assembled Weight (w/ weights)
76.5
Tripod Leg Diameter
2"
Mounting Saddle Type
D/V
Power Type
12V (4 amp minimum)
Clutch
Locking Lever
Polar Scope
Built In
Latitude Range (degrees)
May-65
Computer/Drive System Info
Object Database
42900+
Controller
Hand Controller
WiFi
Optional WiFi dongle
Polar Align Assist
Yes
PC Direct Connect Port
Yes
Auto Guide
Yes
Permanent Periodic Correction
Yes
Dual Encoders
No
DSLR Enterface
Yes
Included Weights
11lbs (two)
Motor Type
Stepper
Drive System
Belt
Guiding is now limited by the seeing instead of my mount
I purchased the EQ6-R Pro Mount as a replacement for a a CGEM that was fine for visual observing but just not up to the requirements of >1000mm focal length astrophotography from my backyard observatory. My routine guiding performance has gone from >2 arc seconds with the CGEM to <0.6 arc seconds with the EQ6-R Pro, which means that I am now experiencing guiding that is limited by the seeing instead of the precision of the mount. The belt drives make a huge difference in backlash, and I would not purchase a mount of this class that does not have them. I do not think I could get better guiding performance even with encoders, since I seem to be limited by the seeing. I am very happy with the performance of the mount, which is well matched to my 8" SCT using OAG.
Skywatcher EQ6-R mount
The Skywatcher EQ6-R mount is the best mount that I have seen in this payload range. The positives of this mount are:
The extremely quiet movement due to belt drives
The large payload of 44 pounds
Grab handle for mount setup
USB port for easy computer control using EQMOD
Dual counterweights with retractable bar
The saddle accepts a wide variety of OTAs with two locking knobs
The tripod is solid with good locks
The only thing I dislike about this mount is the spring-loaded wrench for adjusting the alt setting of the mount. This doesn't work well and is easily stripped.
I highly recommend this mount.
Why Should You Trust All Star Telescope?
We've Made All The Mistakes
So You Don't Have To
Learn More