Brand: ZWO
ZWO 5-Position EFW for 2" Filters (ZWO-EFW-5X2)
ZWO-EFW-5X2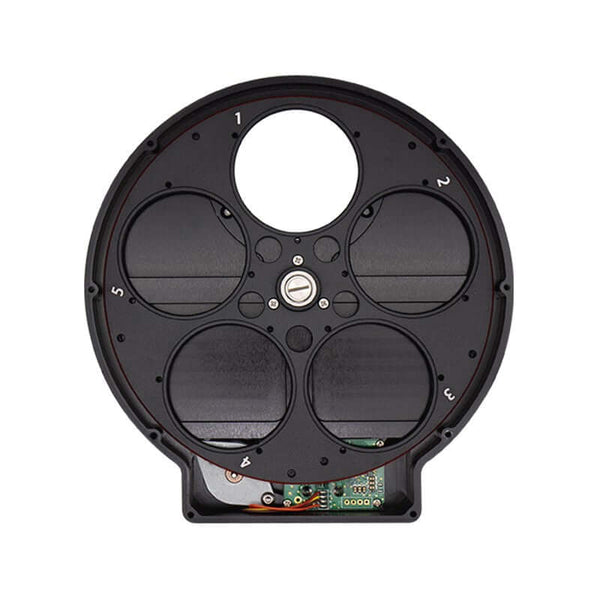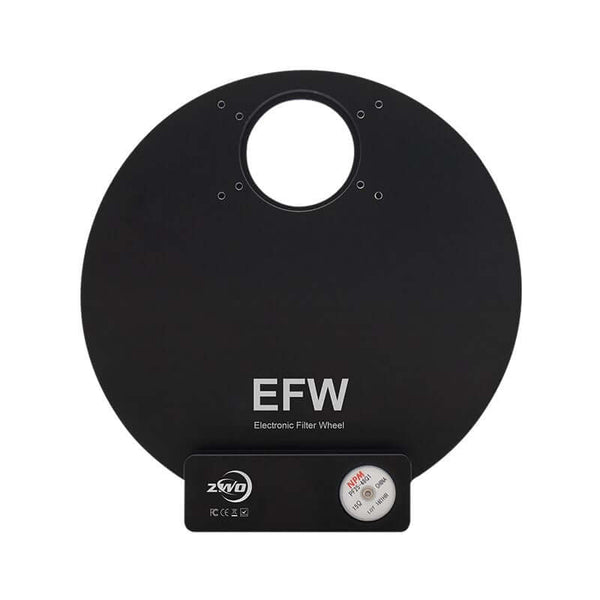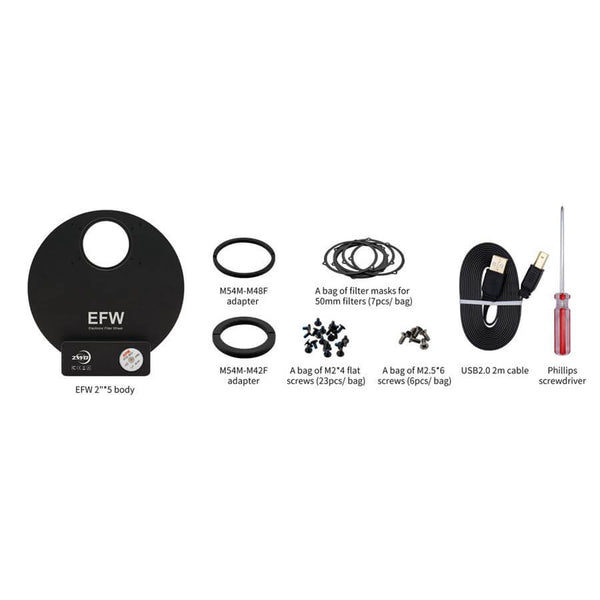 Brand: ZWO
ZWO 5-Position EFW for 2" Filters (ZWO-EFW-5X2)
ZWO-EFW-5X2
Free Expert Support
Why Purchase from All-Star Telescope?
Stress Free, Secure Shopping
Product Description
This ZWO EFW filter wheel is electronic, powered using the included 2m USB2.0 cable. Weighing in at only just over 1 lb (500g) and with a 20mm thickness, this filter wheel is a lightweight and effective way of reaching your imaging goals.
With 5 positions, this filter can fit 2" threaded filters or 50.4mm (±0.5mm) unmounted filters. The reliable stepper motor comes from NPM, Japan and will provide reliable quality and performance during use.

If you have been looking for a way to switch filters during your astroimaging session without messing with the setup and risking that crisp, clear focus you worked so hard to achieve, this ZWO EFW Filter Wheel is made to aid in switching between filters during sessions, allowing a relatively hands off approach.

When it comes to powering the EFW, there is no need for multiple cables, just the one USB cable provided. The maximum power consumption of this ZWO EFW is approximately 120mAh @ 5V, which can be provided by the ZWO's cooled CCD camera (not included) USB2.0 port. The control modes are ASCOM and SDK.

ZWO's filter wheel body is CNC milled from an aircraft graded aluminum block. The wheel can be rotated either clockwise or counter clockwise, so filter selection is a breeze. If connected to the ASI6200 camera from ZWO, the distance from filter to sensor is about 18mm.
What's in the Box
Specifications
Great EFW. Works flawlessly and perfect for my OSC camera
I decided to upgrade from a filter drawer to this filter wheel for my ASI2600MC setup and I'm glad I did! It makes it much simpler to use two (or three) filters in a night's imaging session. Easy to install and use, it's a great addition to my OSC setup.
Compact EFW for Full Frame Camera
This is a great choice for users the ASI6200 FF camera who want a more compact EFW using just one type of filter, LRGB or SHO.. This EFW can be bolted directly onto the ASI6200 to minimize distance of the filter from the sensor and minimize vignetting. Users of other cameras should note that the EFW attaches with a 2mm male-male adapter which places the filter a bit further from the sensor and may cause vignetting with faster optics and steeper light cones. Check for vignetting with Astronomy Tools or the ZWO website.
Francisco
The filter wheel is good and working perfectly with the whole ZWO system. It is really Plug and play without worries or glitches.
The service from All-Star Telescope was fast and professional. Thanks.
Why Should You Trust All Star Telescope?
We've Made All The Mistakes
So You Don't Have To
Learn More