Brand: ZWO
ZWO 5-Position Mini EFW for 1.25"/31mm Filters (ZWO-EFW-MINI)
ZWO-EFW-MINI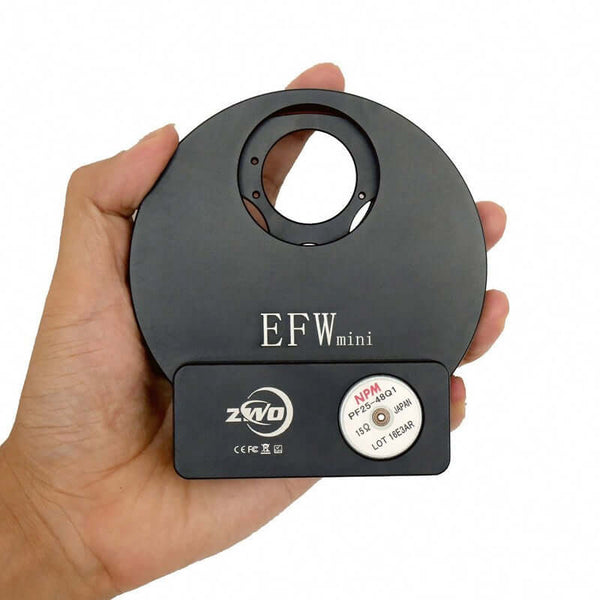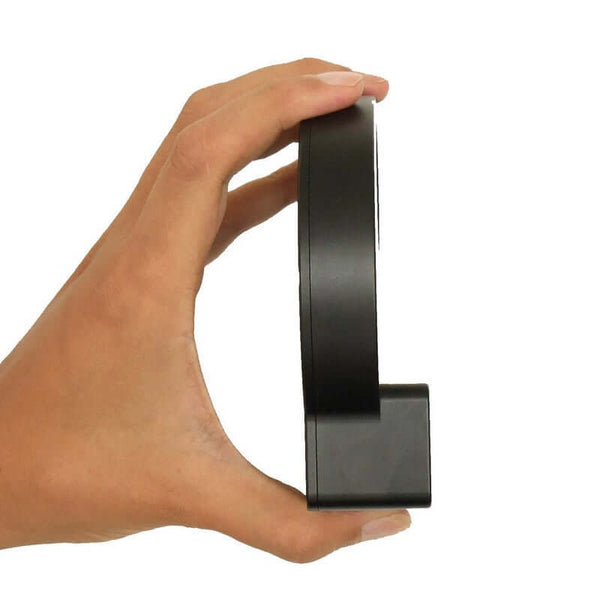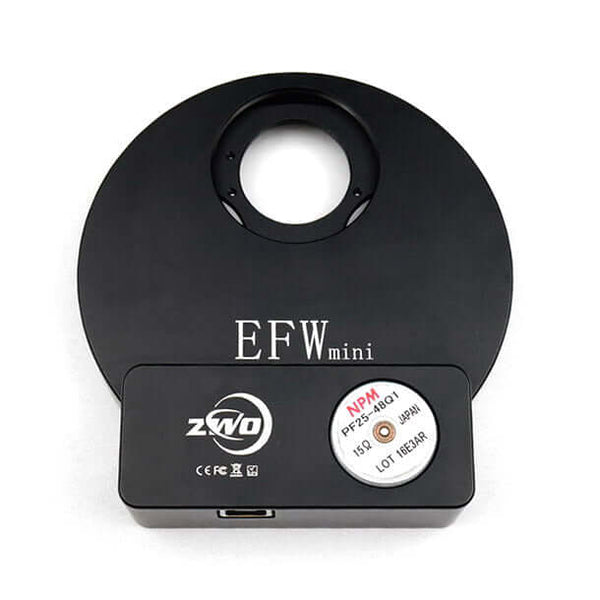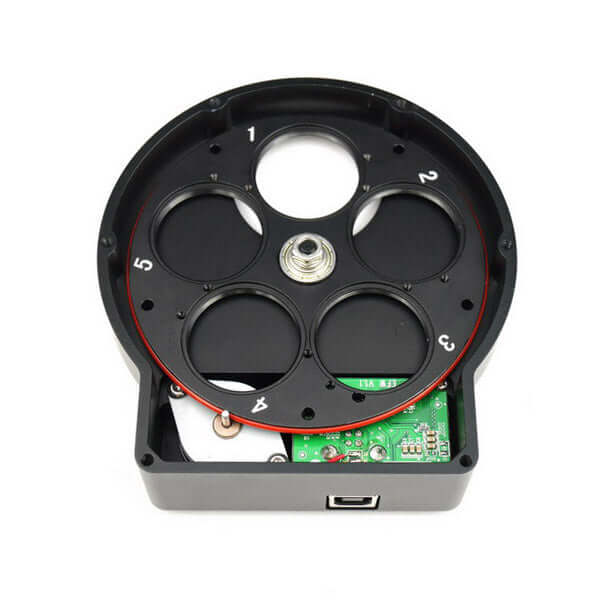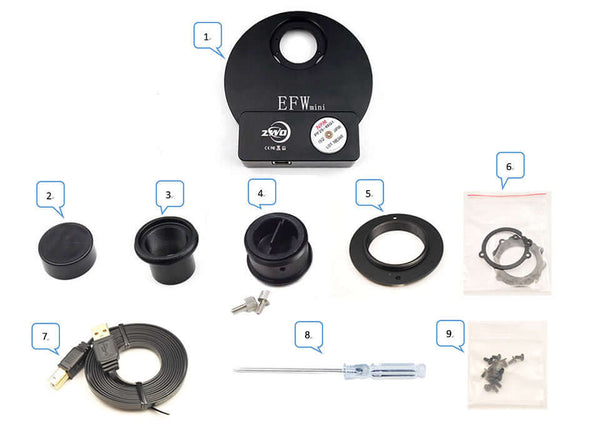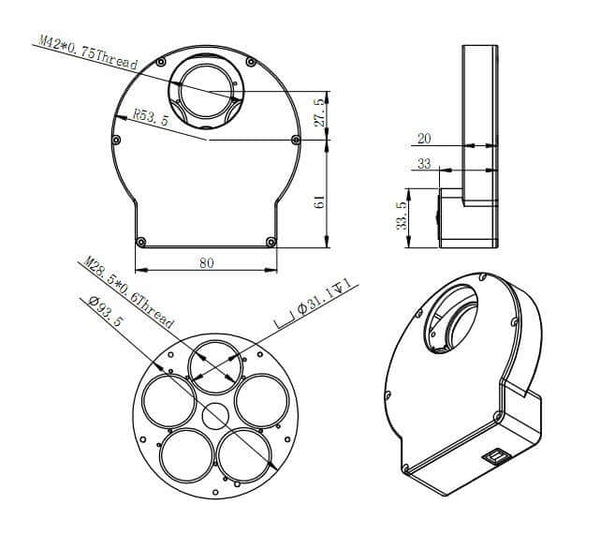 Brand: ZWO
ZWO 5-Position Mini EFW for 1.25"/31mm Filters (ZWO-EFW-MINI)
ZWO-EFW-MINI
Free Expert Support
Why Purchase from All-Star Telescope?
Stress Free, Secure Shopping
Product Description
The smallest and most lightweight 1.25″ Electronic Filter Wheel in the world!
Supports both 5*1.25″ filters or 5*31mm filters
So 1.25″ filters won't have vignetting up to F5 focal ratio scope and 31mm filter won't have vignetting up to F2 lens
Our new RGBL filters are recommended to work with ASI1600, it will offer nearly 1:1:1 RGB colour balance.
How to use it?
You just need to plugin the EFW mini with USB2.0 cable and install the ASCOM driver.
There are ZWO Filter Wheel(1) and ZWO Filter Wheel(2) to select, you can use either one of them.
There are 2 ASCOM is for controlling 2 EFWmini in one software.
What's in the Box
Quick little wheel
It does what it says on the tin. I paired it with a set of LRGB filters also from ZWO and the kit is great.
Switching filters goes much faster than I'd expected, so that's a nice perk.
A must for remote operation
I'm surprised at how quiet and precise the ZWO EFW mini is. Easy to set up. It has one job.. to give the the filter you want when you want it - without having to go to the telescope.
I had originally bought the mini manual
I had originally bought the mini manual. After using that for about a year a half, I figured I would upgrade to the automatic version so that I didn't accidently nudge the telescope every time I changed the filter. This did the job without issue.
Why Should You Trust All Star Telescope?
We've Made All The Mistakes
So You Don't Have To
Learn More