Brand: ZWO
ZWO ASI174MM USB3.0 Monochrome Camera (ASI174MM)
ASI174MM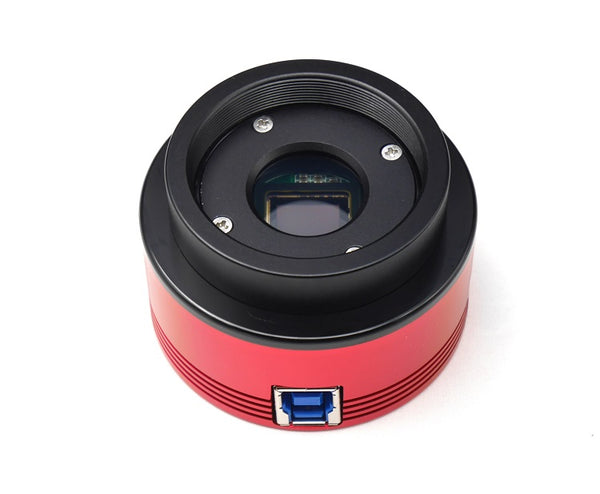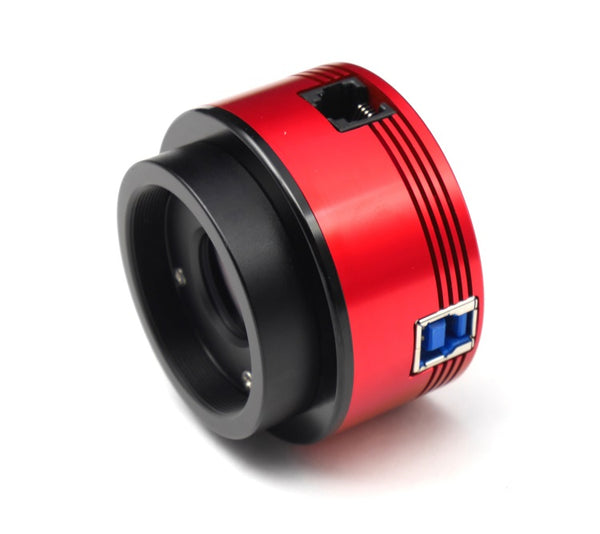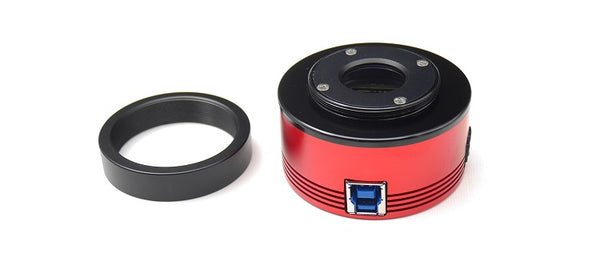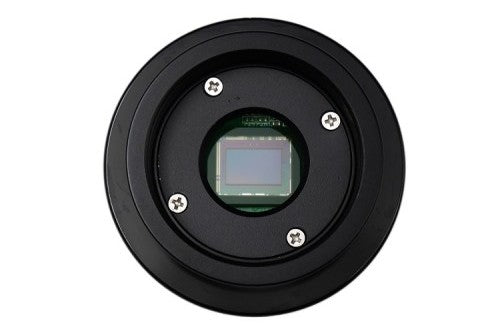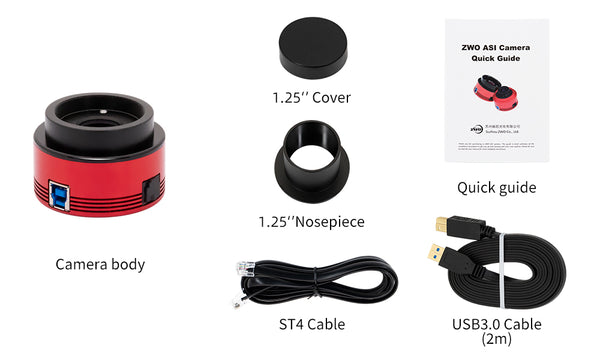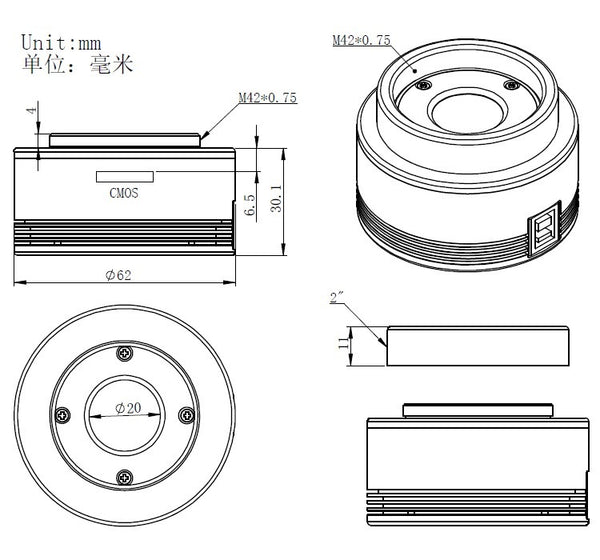 Brand: ZWO
ZWO ASI174MM USB3.0 Monochrome Camera (ASI174MM)
ASI174MM
Free Expert Support
Why Purchase from All-Star Telescope?
Stress Free, Secure Shopping
Product Description
ASI174MM/MC is designed especially for Sun and Moon imaging.
Camera Sensor
Our popular ASI174MM CMOS Monochrome Imaging Camera is based on the Sony Exmor IMX174 2.35MP sensor with Pregius global shutter technology.
Sony IMX174 CMOS Sensor Features
The Sony IMX174 monochrome CMOS sensor separates the ASI174MM from previous ASI models. This type 1/1.2" Sony CMOS image sensor features a 1936 x 1216 array with, 5.86µm pixels in it. It has a lot of advantages when taking high quality solar, lunar, planetary, and deep sky object images.
Pregius Global Shutter function with analog memory permits the scanning of all pixels simultaneously. The Sony IMX174's global shutter function provides improved image quality by making sure images of moving objects avoid focal plane distortion. This is especially helpful when performing solar or lunar imaging. Bad seeing, wind, or movement can alter the image if the readout speed is not quick enough (< 30fps).
Sony Exmor technology uses column-parallel A/D conversion for high speed processing, low noise, and low power dissipation.
ROI, or Region of Interest Mode lets you capture up to 16 areas inside the effective pixels. This ability allows for even higher frame rates.
High speed imaging with a max of 164.5 fps at 10 bit ADC, and max of 128.2 fps at 12 bit ADC.
USB 3.0 Port & ST4 Port
USB 3.0 Port: can provide 5Gb bandwidth to let ASI174 run at 128 fps (12bit, normal mode) or 164 fps (10bit, high speed mode) at full resolution(2.35Mega).
ST4 Port: can be used connect with auto guide port of mount, for guiding.
Back Focus
After remove T2 11mm ring, back focus length will be only 6.5mm.
Specifications
Supported Sensor
1/1.2" CMOS IMX174LLJ / IMX174LQJ
Resolution
2.3Mega Pixels 1936×1216
Pixel Size
5.86µm
Exposure Range
32µs-300s
ROI
Non-volatile memory/On camera storage
Build-in total 192K byte user-accessible space (image size up to 480X320)
Interface
USB3.0/USB2.0
Bit rate
12bit output(12bit ADC)
Adaptor
2" / 1.25" / M42X0.75
Dimension
62mm X 41mm
Weight
140g
Working Temperature
-5°C-45°C
Storage Temperature
-20°C-60°C
Working Relative Humidity
20%-80%
Storage Relative Humidity
20%-95%
Camera asi174
Remarkable camera. The proof is in the images. !!!!!
ZWO ASI174MM Bought for Solar imaging
Amazing camera, I transitioned to this camera from a Next Image 10 and can't believe how quick the ZWO captures video and how easy it is to focus! I spend a fraction of the time getting sharper images of the surface and prominences, I can't say enough about this camera so glad I bought it!!!
Why Should You Trust All Star Telescope?
We've Made All The Mistakes
So You Don't Have To
Learn More