Brand: ZWO
ZWO ASI462MM Planetary Colour Camera (ASI462MM)
ASI462MM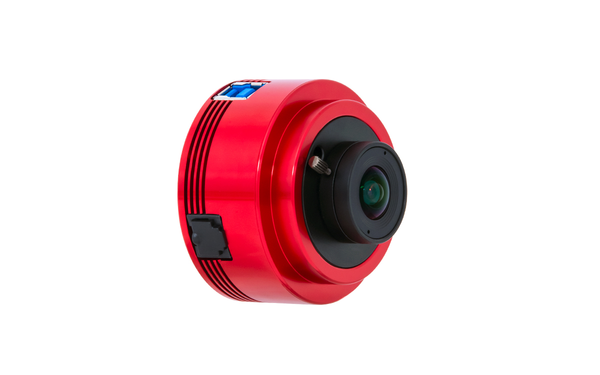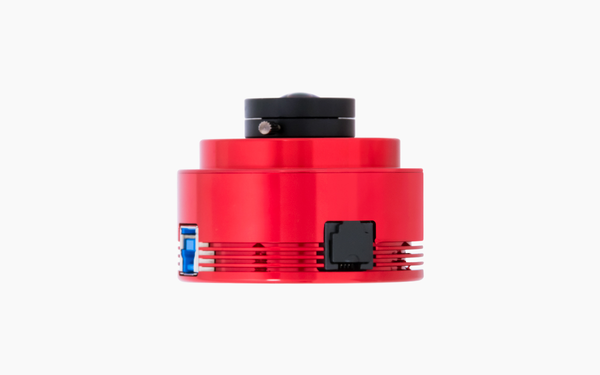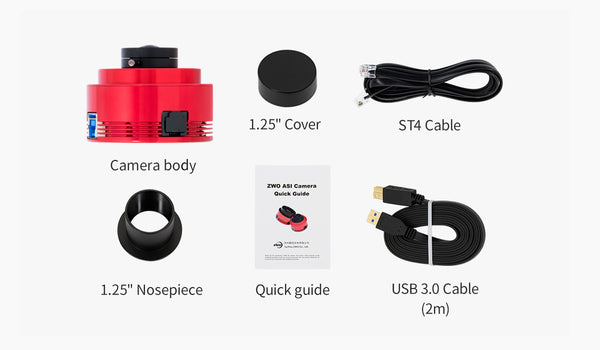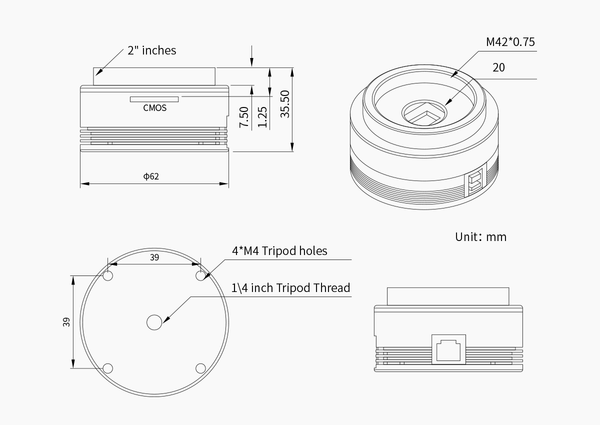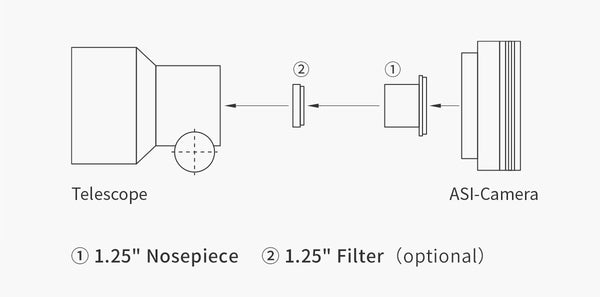 Brand: ZWO
ZWO ASI462MM Planetary Colour Camera (ASI462MM)
ASI462MM
Free Expert Support
Why Purchase from All-Star Telescope?
Stress Free, Secure Shopping
Product Description
IR Sensitive Planetary Camera
ASI462MM adopts the Sony IMX462 sensor, featuring 12 bit ADC, high sensitivity in IR wavelength and low readout noise, this camera is considered as the iteration of the ASI290MM. It's very suitable for planetary imaging, lunar and solar imaging.
STARVIS Technology
The STARVIS Technology brings better imaging performance to the camera in low light conditions.
DDR3 Memory
The camera is equipped with a USB 3.0 transmission interface and a built-in 256MB DDR3 memory to ensure stable and secure data transmission. Under long exposure, it effectively avoids frame dropping and greatly reduces the glow effect caused by slow reading speed.
Note that the DDR3 memory is NOT available in the first 200 early-bird cameras. It's only available in the official version.
We do not provide DDR3 memory version replacement or upgrade for the early-bird batch.
USB 3.0 & ST4 Port
USB 3.0 Port: Provides 5Gb bandwidth to let the camera run at 136.1fps (10bit, high speed mode) or 63.9fps (12bit, normal mode) at full resolution (2Mega)
ST4 Port: Can be used to connect with auto guide port of mount for guiding.
136.1 fps 10bit high speed mode
63.9 fps 12 bit normal mode
5Gb bandwidth
ST4 Port Can be used to connect with auto guide port of mount for guiding
ASI462MM vs ASI290MM
As the upgraded version of ASI290MM, ASI462MM has achieved great improvements regarding QE and readout noise.
Camera Performance
Low readout noise & high QE value
ASI462MM is integrated with HCG mode, which can effectively reduce readout noise at high gain and allow the camera to maintain the same high dynamic range as it does at low gain. At gain 80, the HCG mode is automatically turned on; the dynamic range reaches a level close to 12stops, and the readout noise can be as low as 0.47e.
QE value and readout noise are some of the most important specifications for astronomical cameras. High QE and low readout noise are essential to improve image SNR(Signal to Noise Ratio).
The QE peak value of ASI462MM is around 89% (Relative response).
AR Protective Window
ASI462MM features the AR(Anti-Reflective) coating on its protective glass.
Diameter of the window: 21mm. Thickness: 1.1mm
Connection Methods

Structural Dimension Diagram
What's in the Box
Specifications
| | |
| --- | --- |
| Sensor | SONY IMX462 CMOS Mono |
| Format | 1/2.8" |
| Diagonal | 6.46mm |
| Resolution | 2.1 Mega Pixels, 1936*1096 |
| Pixel size | 2.9µm |
| Sensor size | 5.6mm * 3.2mm |
| Max fps | 136.1FPS (10bit ADC) |
| Shutter | Rolling shutter |
| Exposure range | 32µs-2000s |
| Readout noise | 0.47~2.46e (0.47e@45db gain) |
| QE peak | 89% |
| Full well | 11.2ke |
| ADC | 12bit |
| USB interface | USB3.0 |
| Adapters | 2"/ 1.25"/ M42*0.75 |
| Protect window | AR |
| Dimension | φ62mm*35.5mm |
| Weight | 0.11kg |
| Back focus length | 12.5mm |
| Working temperature | -5°C~50°C |
| Working relative humidity | 0~80% |
| Supported OS | Windows, Linux & Mac OSX |
Why Should You Trust All Star Telescope?
We've Made All The Mistakes
So You Don't Have To
Learn More